How many of you always purchase the name brand cleaning products? Did you know you can get the same great clean for a fraction of the price with Home 360 cleaning products from Food Lions?
When I was younger and I didn't watch my money much and I always purchased name brand products. At that time I had it in my head that name brand products cleaned better. When I got older and started a family, I began to watch how I spent my money. I honestly didn't want to spend a large amount on cleaning products, I mean who does?
So I started looking for cheaper products that were the same quality as the bigger name brands, I wanted something that cleaned just as good, but was a lot cheaper. While I will admit some of the cheaper products don't come close to comparing with the name brands, so I do purchase those products from the brands I trust. However, a large part of the cleaning products I purchase, I can get the same great quality by going with a smaller brand.
I was recently introduced to the Home 360 cleaning products from Food Lion. We were sent several different products to test out for ourselves.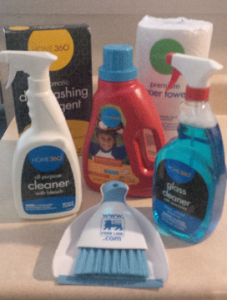 While using these products to do my spring cleaning, I have found they work just as good as their competitors, and the best part about it, these products are a lot cheaper. That means you can take the money you saved and use it to go on vacation!
Right now Food Lion has a great contest going on!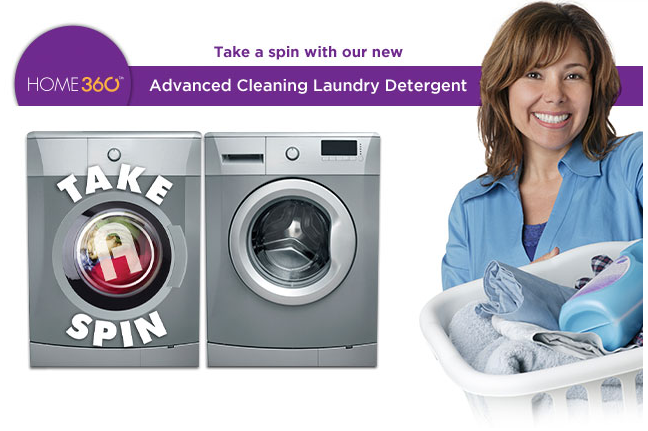 The Take a Spin contest is open to residents 18 an older in the following states: DE, GA, KY, MD, NC, PA, SC, TN, VA, or WV. If you are not in the states listed and you enter, you will be disqualified. There's several ways to enter and the deadline to enter this promotion is 4/30/13. You can read the full rules by going HERE.
Prizes up for grab include 20 gift baskets full of cleaning products, and one lucky winner will receive $1500 towards a new washer and dryer, PLUS a years worth of Home 360 laundry detergent!
If you are in DE, GA, KY, MD, NC, PA, SC, TN, VA, or WV make sure you get those entries in! You can enter the Take a Spin Contest by going to the Food Lion website.
To keep up to date with promotions and sales at Food Lion be sure to follow them on Facebook as well.
I received product in exchange for my time, no other form of payment was received, and all opinions on the product are my own.