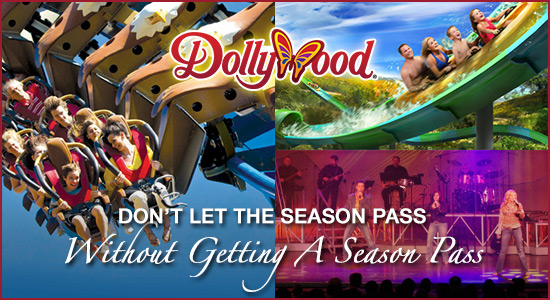 Please note I have received compensation for this post, however, this is my own work.
When I think of Summer, I think of fun family times and a chance to make many happy memories together. The summertime to me is when families get to head out of the house, and enjoy each other's company. This is also a time when the kids don't have to worry about school work, and they can enjoy being a kid.
However, when summer draws near, families can struggle finding that perfect vacation spot that will have everyone excited to go. The goal of any vacation is to find that one spot that everyone will enjoy. The infamous "b" word is never fun to hear during a vacation. No one wants to hear a family member complain that they're "bored" because it can hinder everyone's good time. In order to provide the best vacation experience possible, you should ensure that your destination truly offers a little something for everyone.
Thankfully, Dollywood is your one stop destination for entertainment, fun, shopping, and a place for many great memories to be made.
Why choose Dollywood for your summer vacation spot this year?
Great Sightseeing Destination
With 150 acres in the Great Smoky Mountains of East Tennessee, you're sure to find some of the most beautiful scenery in the entire state. If you have a love for photography, here is your place to snap some of the most beautiful pictures you can, and the best part about it, you don't have to be a professional. With the layouts given to you by mother nature, your pictures will be spectacular! What a great place to take some family photos with the Great Smoky Mountains as your backdrop!
Fun for the Whole Family
If you are looking for fun for the whole family, Dollywood is your place! With fun thrilling rides such as Daredevil Falls, Blazing Fury, Smoky Mountain River Rampage, and Wild Eagle, every member of the family is sure to find something they will enjoy. Wild Eagle is America's first winged coaster, and will take those riding soaring high as if they're flying over the Great Smoky Mountains.
Also coming in May to Dollywood, is Tennessee's first and only water coaster, RiverRush. The water coaster will have dark tunnels, thrilling twists, hairpin turns, and a 25-foot first drop! If you love water rides, this is one ride you don't want to miss!
Check out the video to see more about RiverRush!
For those that are not much for riding those heart stopping rides, Dollywood offers a wide variety of live entertainment and fun activities to choose from. Whether you're looking for something to take you back to your childhood with some 50's beats or something more up to date, Dollywood has heart-stopping rides, live entertainment and much more.
Great Food
The south is known for its great food and Dollywood is no exception. At Dollywood you will find that to die for BBQ that the South is known for.
During the summer months, not only does Dollywood extend their hours of operation, they also have nightly fireworks and some fun festivals lined up. In May, they will be having their Barbeque and Bluegrass festival. The event will feature live bluegrass music from some of the greatest bluegrass artists, and of course, some of that yummy BBQ!
The Secret of a Successful Family Vacation
Not all family vacations end well, but the trick is to find that one special spot that everyone can enjoy together. More often than not, we are left to sacrifice those special little things for the greater good. Thanks to the huge variety of things you can do at Dollywood, there's no need for any member of the family to miss out on the things they love.
Are you ready to plan that fun filled family vacation at Dollywood?
Head on over to Dollywood.com, and let them help you plan your vacation from the hotel rooms, to the tickets.
For more information about Dollywood and the fun attraction they have, be sure to check them out at Dollywood.com
To keep up to date with all Dollywood has planned for you this Summer be sure to follow Dollywood on Twitter and like them on Facebook.
This blog post is part of a paid SocialMoms and Dollywood blogging program. The opinions and ideas expressed here are my own. To read more posts on this topic, click here