O.M.G is all I have to say. My legs are killing me, I woke up this morning pretty sore, funny thing is, yesterday was only a 5 minute workout. Today was one of those days where I removed myself from the computer, and went to the lake with my family. It was nice just to get out of the house, Bones, had fun playing in the water, and my husband was the only one who caught a fish.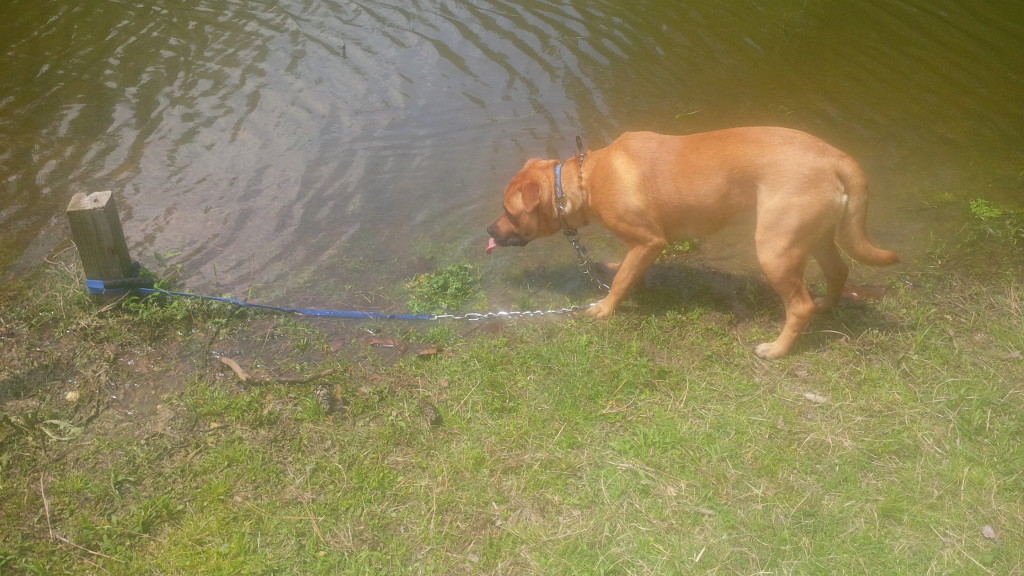 However, I did get a 2.5 mile walk in with all the walking we did.
We then came home, and I waited for the email to come in with the daily challenge.
The challenge came through about 7pm, and I wondered if I should skip today and just start day two in the morning, because it seems as though all the emails will be in the evening.
I decided to go ahead and do the challenge, to stay on track.
Part of the challenge was nice, the other part is a killer. I had to do another 5 minute no sweat workout. They forgot to say if you're fat you will be sweating in about 3 minutes!
This time I had a hard time doing some of the workout, but I tried my hardest. With being a bigger person, moving certain ways can be a challenge in itself.
But, day 2 is DONE! I have logged what I have ate for the past two days, and in the morning I will get it sent over. I say in the morning, because while it's 10pm I might end up eating yet again before I call it a night.