Did you know it's recommended we walk 10,000 steps a day! That's a lot of steps, if you suffer from back, knee, heel, or leg pain, getting those steps in can be painful.
Thankfully, Dr. Weil's agrees. He believes our feet, are our connection to Earth. Recently, I had the opportunity to check out a pair of shoes from the Dr Andrew Weil integrative footwear line. I wanted a shoe that I could wear when working on getting fit, something that would allow me to walk and do my daily activities without killing me feet and knees.
I chose the Rhythm Walker's, these shoes are designed to help relieve knee, back, heel, and leg pain.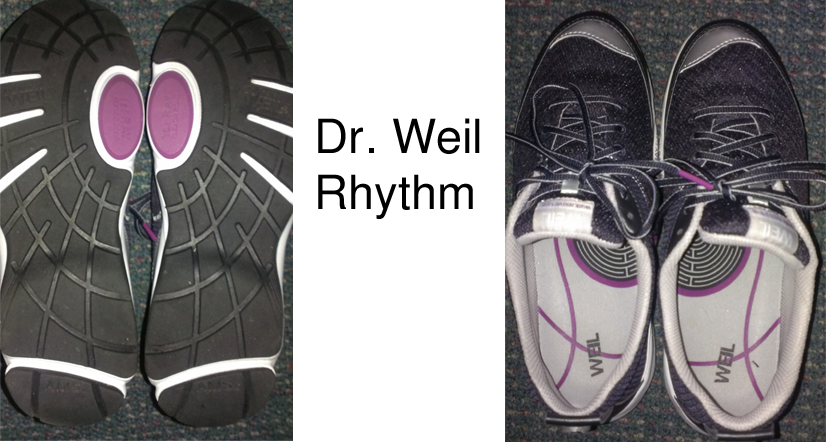 I am not one to wear shoes all day, everyday, I normally only put shoes on when I am leaving the house, or going outside for something. With loving to hike, it's important to have shoes that will be comfortable. Before receiving the Rhythm Walker's, I was always the one trailing when we went out for hikes. My feet would start to hurt, and if I took my shoes off to walk, it felt as though my feet were on fire.
So when the Rhythm Walker's arrived, I didn't wait to put these on. It's recommended you wear these only a few hours a day, so that your feet can adjust.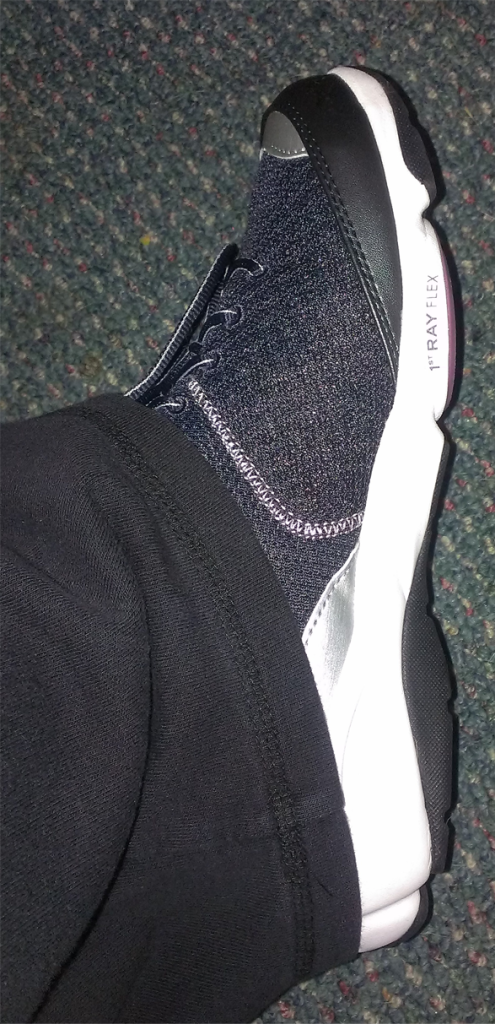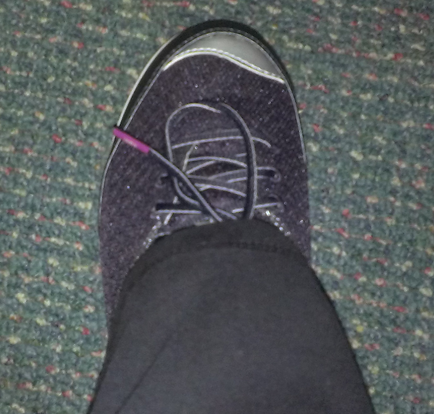 I found the Rhythm Walker to be very comfortable.
A few days after having the chance to get my feet use to them, we went for a hike, my feet didn't have that burning sensation they had with my previous shoes, and remember how I said I am not one for wearing shoes, unless I go places? Well, I wear the Rhythm Walker's, almost all the time.
I think this has to do with the fact they don't cause my feet to hurt at the end of the day.
Some of the features I like about the Rhythm Walker's are:
Padded collar and tongue – This allows me to have comfort all around, no uncomfortable tongue!
Light weight – These are the lightest shoes, I have ever owned. I have some that are so heavy it makes it hard to walk in, these are well made, but also light, which I love.
The mesh material – The top of the shoe is made with a breathable material, this allows my feet to breath when I am walking or working out.
With the Rhythm Walker's shoes, I can enjoy family hikes, instead of limping back to the car because I am so sore.
The Rhythm Walker comes in 4 different colors, and retail for $119.95, you can purchase them at Orthaheelusa.com or you can purchase Dr. Weil Rhythm Women's Lace-Up Walking
from Amazon.
Watch the short video below to learn more about how the Rhythm Walker's are designed.
With Mother's Day not far away be sure to check out all of the other great shoes and sandals at weilbeing.com, and give mom the gift of walking without pain this Mother's Day.