With Mother's Day being Sunday, are you prepared? Have you got mom those special gifts that will make her smile this Mother's Day? If you are still pondering what to get mom, ponder no more, get mom an assortment of Balance Bars!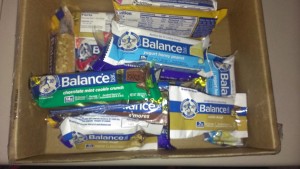 With trying to watch what I eat, and working out daily, it's important to me that I get the right balance I need. Thankfully, Balance Bar has my back, and has the perfect balance 40-30-30 Nutrition for my needs. I have learned when it comes to working out, it's very important I get the proper nutrients, so that I am not running my body down.
We were sent a variety of Balance Bars to check out, this variety included… S'mores, Mint Chocolate Chip, Yogurt Honey Peanut, Sweet & Salty Peanut Butter, Chocolate Raspberry and a few other ones. I have to say out of this mix the Mint Chocolate Chip was my favorite! It tastes, so much like a thin mint girl scout cookie, and the best part about it, it makes for a great before, or after workout treat!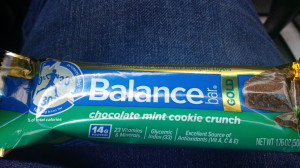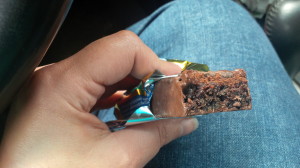 This has become my new pre-workout snack, not only does it give me the boost I need, I can purchase it locally from the local Krogers, and when I have a sweet tooth this balance bar does the trick. I also liked the Yogurt Honey Peanut, and the Sweet & Salty Peanut Butter, my husband also liked the bars.
I love finding new snacks that will help guide me in my weight loss journey.
So if you're still trying to figure out what to get mom, consider getting her some Balance Bars, so she can have the perfect snack before her workouts.