Can you believe 2013 is almost half way over, this year has been flying by. With the half way mark, also comes Fathers Day! Have you thought about what you will be getting all those special men in your life, whether it be you brother, uncle, dad, grandpa or even your husband?
Some men are easy to purchase for, while other men can be a bit more harder to shop for, finding that perfect gift shouldn't be a challenge. I have found Fathers Day Jewelry to be a hit with the special men in my life.
Have you checked out PicturesOnGold.com? They have a little bit of everything, so I am sure you will find that perfect gift! I was recently, able to check out their Stainless Steel Engravable Photo Laser Keychain. I had a picture of my daughter and I placed on it, for my husband as a Father's Day gift. That way he will always have his babies with him where ever he goes. My husband is proud to show off his wife and baby girl.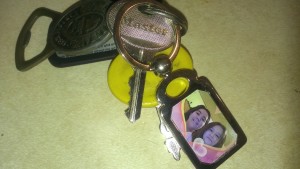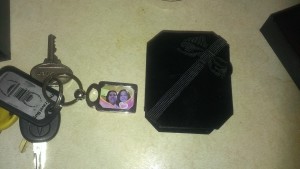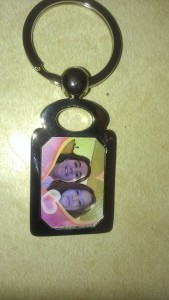 I have found this keychain to be super nice, and my husband loved it so that is a plus. I love how clear the picture came out on the keychain, I also love how heavy duty the keyring is, this means he won't be able to lose the picture part easily. This is the type of gifts I love giving to my husband, because they have meaning.
PicturesOnGold.com has other neat things such as their Fathers Day Pendants and their Fathers Day Cufflinks.
One lucky reader of The Neat Things in Life, is going to win a Stainless Steel Engravable Photo Laser Keychain. (ARV $100)
Promo Code DAD2013 at checkout for a 10% discount for all orders placed on our website PicturesOnGold.com by June 12, 2013
Giveaway is open to US Residents who are 18 an older! Please use rafflecopter to enter and good luck!