When it comes to trash bags, I try to go as cheap as I can. I want something that will hold the trash in, but won't cost me an arm and a leg, since after all, it's going to the landfill and I really don't like throwing money away. Not long ago, I purchased some trash bags on-line, because they were cheap, little did I know they were going to be junk! If I would have known the quality, I would have purchased ones that were a bit more.
Recently, I was able to check out PlasticPlace.net, this is your company for all those bag needs! We were sent two 25 count, 13 gallon kitchen trash bags. Normally, when we purchase trash bags we go with the 33 gallon, this allows us to make less trips to the dump. However, with Summer coming, it means bugs, so the extra trips are needed.
The Harmonyx drawstring bags from PlasticPlace.net come in a nifty tube, which not only makes storing easy, it also makes getting a new bag out easy!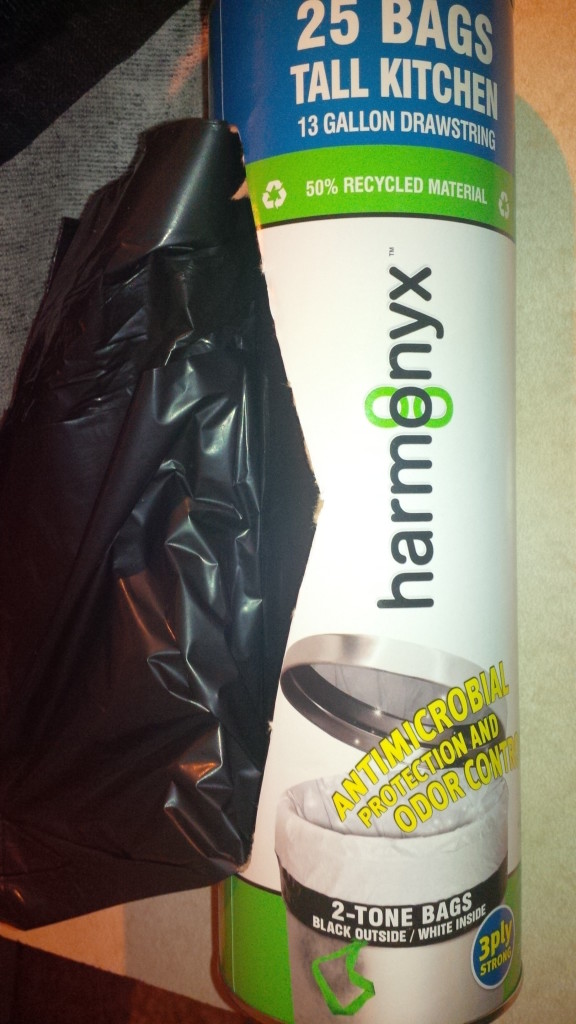 They're black on the outside, and white on the inside. This allows for hiding your trash when the bag is full, and making your kitchen look fresh when the bag is in the trash can.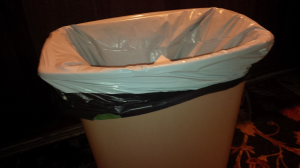 Did I also mention they're made with 50% recycled materials!!! With doing my part to help protect the earth, I love that the trash bags are made with recycled products. I love seeing companies turn our waste into usable products.
One thing I noticed about these trash bags, is when you purchase them on PlasticPlace.net you're only paying about 17 cents a bag! That's pretty good considering how well these bags hold the trash in. If you're looking for a dependable trash bag, that also hides your trash this is the bag for you, you can purchase a case of the 13 gallon trash bags, which would be 170 trash bags for 29.99 on PlasticPlace.net, the more you purchase the cheaper it is. Summer is here and if you will be entertaining a lot, make sure to stock up!
If you order $50 or more your shipping is one flat rate of $5