I am participating in the Verizon Wireless Ambassadors program and have been provided with a wireless device and three months of service in exchange for my honest opinions about the product.

If you follow The Neat Things in Life, you know I am a Verizon Wireless Ambassador. I am on my third round as an Ambassador, and I have to say each round gets funnier and funnier. Just recently, we were introduced to missions. The missions are going on until May 16th, and the one who completes the most missions will win a surprise device, so you better believe I am going to attempt to complete all missions!
If more than one of us completes all missions, they will randomly draw the winner, my fingers are crossed I am the winner!
This last mission we were given, was to go into a Verizon Wireless store and play with the sound devices! Oh how I love my job!!! Have you ever been into a Verizon Wireless Store? O.M.G this is like a big kids Toys'R'us, I am serious, they have sound devices, smartphones, and even tablets all set up so you can test out.
While we were in the store we found everything from small sound devices, to headphones, and even some larger bluetooth speakers.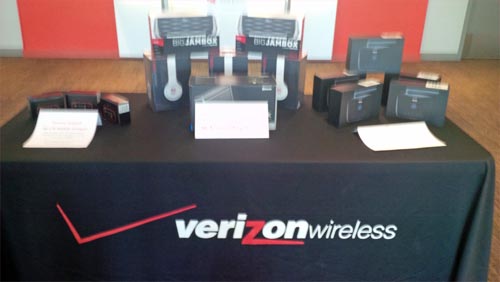 We were able to check out a few of their audio devices.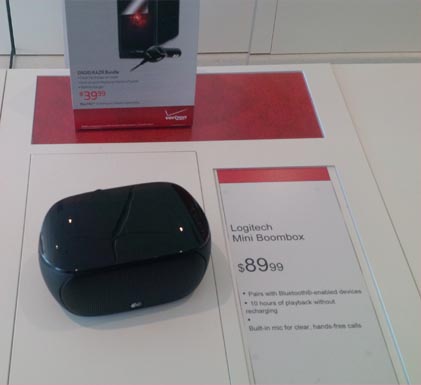 This particular device is a smaller one, it pairs with any bluetooth enabled device, and gives you 10 hours of play time before it needs to be recharged!
One great thing about this device is it also has a built-in mic, which will allow you to have clear, hands free calls.
This is one of those devices that would be perfect for camping trips, small enough to carry, but not to small to give you amazing sound.
Plus, with its built in mic, you'll still be able to answer the phone if it were to ring.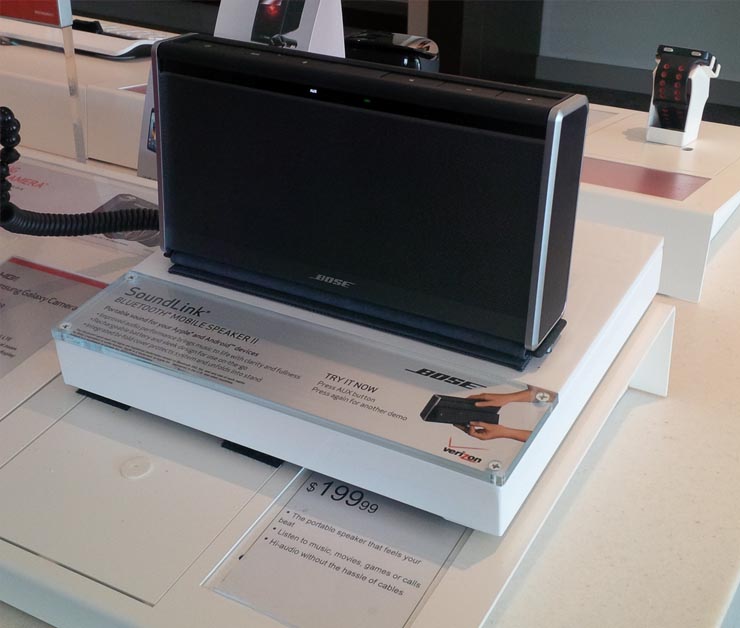 Just like the last time we were in the store, we made sure to check out the SoundLink Bluetooth Mobile Speaker again. I think out of all the audio devices we tried, this one is still my favorite.  The sound that came from this was like WOW. This is a device I would love to have for those outdoor summer parties.
While you wouldn't use this particular speaker to carry around in your pocket, this is a nice one to have on your entertainment center for entertaining. With music apps such as Apollo, you will be able to find a station everyone enjoys.
Another sound device, that I was unable to locate in the store, but I feel needs mentioned because of its powerful sound from a small device, is the Blackberry Z10 Mini Bluetooth Speaker.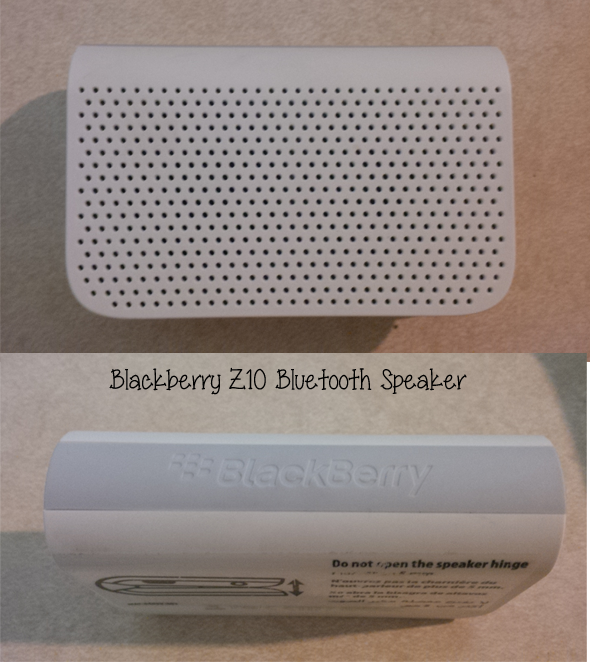 I have been using the Blackberry Z10 Mini Bluetooth Speaker since the beginning of April, and I love it! I have been so impressed with the quality of the sound, the fact I can hook it to my sun visor in the car, and have hands free talking, and the range it has. I can set my phone down, and walk all around the yard while listening to music.
I had never been much into listening to music until I became an Ambassador, with having a portable way to listen to music, and not to mention I was spoiled by the beats by dre feature on both the android devices I have tested.
If I had to pick one audio device I liked the best, it would be the SoundLink Bluetooth Mobile Speaker.
Do you listen to music? What is your favorite device to use while getting your beats on?