June 12th is National Jerky Day, and in celebration of Jerky, we're featuring the tasty snacks from Golden Island Jerky. When the people at Golden Island Jerky told us about National Jerky Day, we had to see for ourself why Jerky deserves its very own holiday.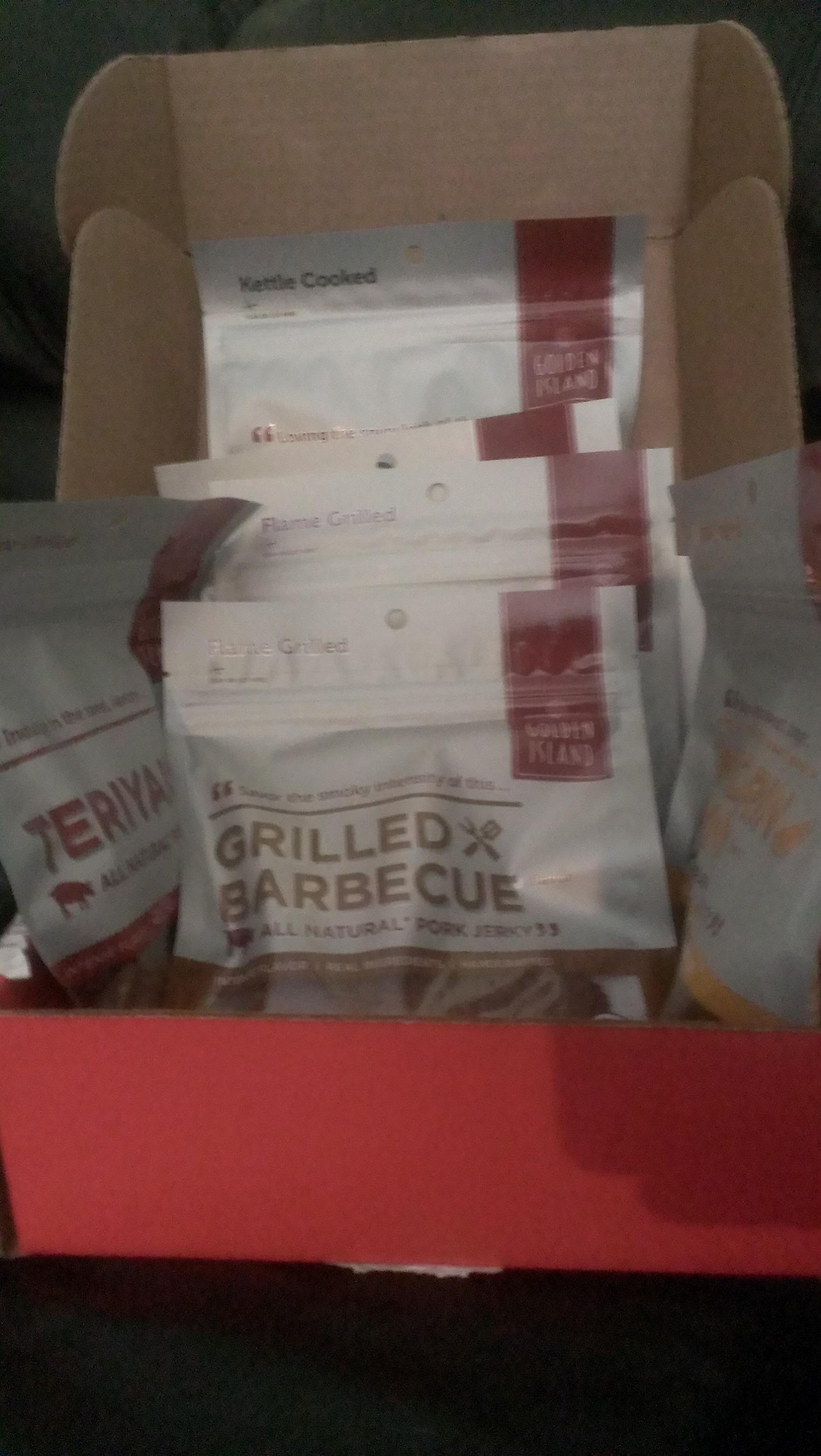 I've had a lot of different types of jerky, and I've even made my own deer jerky before. Golden Island Jerky definitely holds its own with other jerkies I've tried. It's a natural consistency like jerky you would make at home, and I was really surprised by how good the pork jerky was.
I've never tried pork jerky before, and the Korean Pork was particularly tasty. All together, we sampled 6 flavors of Golden Island Jerky. It's not quite National Jerky Day yet, but it felt like it when the samples arrived.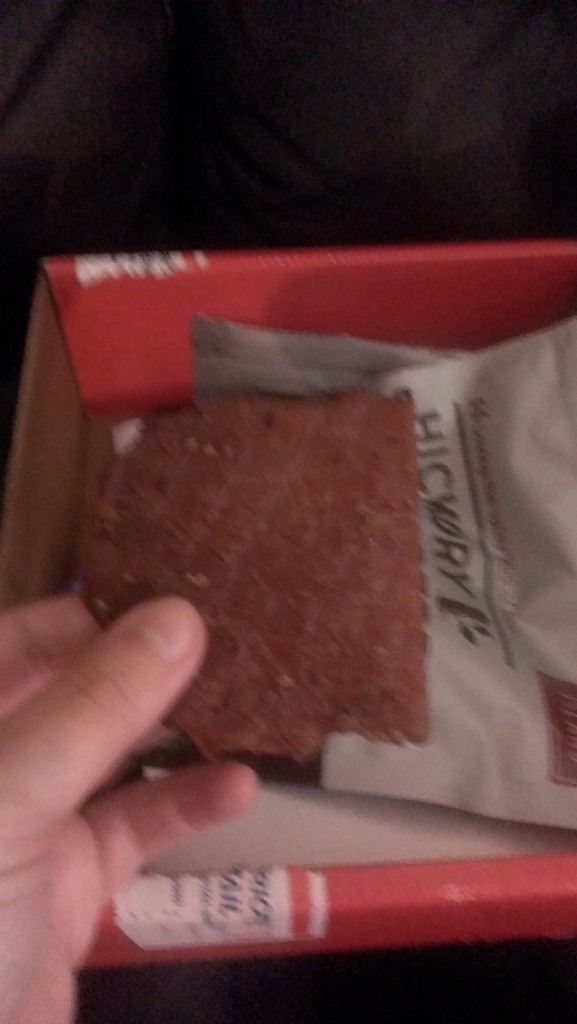 Golden Island Jerky Flavors
Beef Jerky Flavors
1. Hickory Black Pepper
2. Chili Lime
3. Mandarin Orange (Gluten Free)
Pork Jerky Flavors
1. Korean BBQ (Gluten Free)
2. Flame Grilled BBQ
3. Teriyaki
I listed the flavors in our unanimous order of preference. The Gluten free Korean BBQ Pork Jerky was our overall favorite in the pork category. Gillian liked it so much, that she claimed the rest of the entire bag for herself!
In celebration of National Jerky Day on June 12th, we're offering our readers the chance to win all 6 flavors of Golden Island Jerky. Celebrate National Jerky Day like it was intended, with an assortment of delicious jerky! Enter to win below, and good luck to everyone!