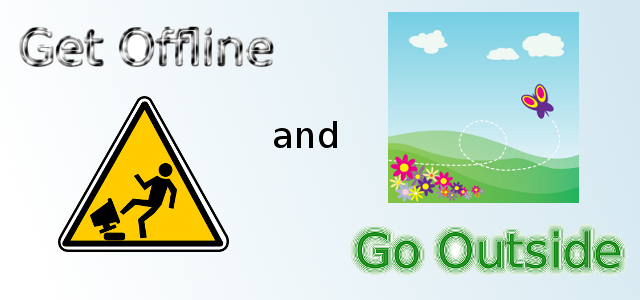 With more people connected today than ever before, the Internet has become a big part of daily life. This summer we want to help everyone get offline and go outside by sharing all the the neat things that make going outside fun.
Fun and Games
One of the most important things that adults forget is to take time out to play. Participate in fun outdoor activities with the kids like hiking, fishing, camping and outdoor games. We'll be showcasing the latest outdoor sports and gaming equipment that will make you want to unplug, go outside and have some fun.
Lawn and Garden Care
For people like myself, lawn and garden work around the house is just as enjoyable as other recreational outdoor activities. We'll be featuring gardening tips, and lawn care equipment as a big part of the 2013 Get Offline and Go Outside event.
Natural Conservation for Future Outdoor Fun
Don't forget the benefits of green technologies that help us to conserve energy and natural resources. When we reduce, reuse and recycle, we help ensure that everyone can enjoy the outdoors for many years to come. Because of this, we're including energy efficient electronics and cutting edge green technology as well.
Get Offline and Go Outside 2013 will kick-off on July 1st. If you would like to have your product or service featured for this event, please contact us before June 29th. Stay tuned for all the neat things in life that make getting offline and going outside great!