Losing weight can be a challenge, and often times it can be discouraging. We all know it only takes a few carbs, sugars, and processed foods to put on the weight, but it takes  a whole lot more veggies, clean eating, and exercise to get that weight back off. When you're a bigger person all this can become complicated, so having the proper tools to help you a long the way, can keep your mind at ease when hitting those struggles and road blocks.
Since starting my journey, I have received many different health and fitness gadgets, to help me a long the way. One of them being the BodyMedia Fit Core Armband.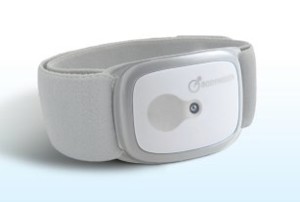 The BodyMedia Fit Core Armband allows you to track several different things through-out the day, such as the calories you burn, the steps you take, and the hours you sleep. It also has the ability to track what you eat, and works with a few different popular weight loss sites out there, such as myfitnesspal and sparkpeople.
This particular armband retails for $119 and comes with three months of free online monitoring. After the three months is up, you can choice to pay monthly or yearly. The monthly rate is $6.95 a month, or you can pay $59 for one year, or $89 for two years.
Being able to monitor your daily activities, will allow you to see better results when it comes to reaching your weight loss goals.
As I have stated above I was able to check out the BodyMedia Fit Core Armband first hand.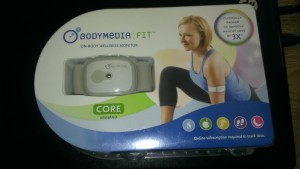 Setting up the device on the computer was simple, and after I made sure it was completely charged I was good to go.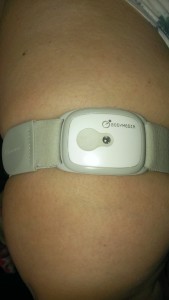 While trying out this particular product I noticed several things I loved about this product, and a few that I wasn't a big fan of. First off, I loved how the product could detect when I was sleeping and when I was laying down, I like how it shows your activity level, and how it gives you the steps you have done.
I like how the armband makes a chiming noise to let you know it's activated, and I love the ability to track my progress via the android app.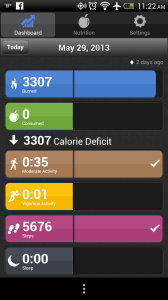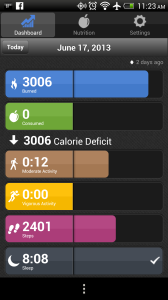 I don't however like the armband, the armband is fine if you have smaller arms, but if you have bigger arms, this is very uncomfortable, I wish they came with two different armbands or the one on them was a tad bit bigger, so that those with bigger arms would have a little more comfort.
However, that would be my only complaint, since using the armband, I can better monitor my sleeping, and see of where it needs to be improved, I need to also get a bit better at logging my food intake, that has always been a hard one for me, but I know with all the tools that I have to use to meet my goal weight, I will do it in no time!
If you're looking to get products that also help you get fit, the BodyMedia Fit Core Armband would make the perfect addition to your weight loss gadgets!
Right now you can get the BodyMedia CORE Weight Management System
on Amazon for $89.99 plus free shipping!
Make sure to follow BodyMedia on their Social Media pages.
Facebook | Twitter | Pinterest