"I participated in a campaign on behalf of Dad Central Consulting for AVEENO. I received product samples and a promotional item as a thank you for participating."
I've used several Aveeno products over the years. When I was a kid, I used the Aveeno Oatmeal Bath packets to soothe poison Ivy. As an adult, I have tried some of their natural face washes and spray-on sunblock. I've always had good results with the Aveeno products I've used, so I was eager to try the new Aveeno Men's Care line for myself.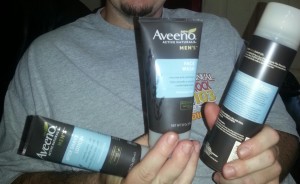 The new line of men's face care products from Aveeno consist of face wash, shaving gel and after-shave lotion. I really like the fact that they are all fragrance free, and I was curious to see how the products compared to what I normally use during my shaving routine.
I sport a mustache, goat-t and sideburns, so I only shave two or three times a week. To be honest, I don't really like shaving at all, but it's one of those things you have to do to look good for the wife. The last thing your lady wants, is to brush up next to a face that feels like sand paper.
I have oily skin, so I wash my face quite often. It's not uncommon for me to was my face three times a day or more, but oily skin is often caused by lack of moisture. The first thing I noticed after using the Aveeno Men's Care face wash, was that my skin didn't get as oily as it does with conventional face soaps. I would normally have to wash my face two to four times a day, but just one good scrub with the Men's Care face wash left my skin feeling clean and oil free all day long.
Since all the Aveeno Men's Care products contain Active Naturals Oat ingredients, I wasn't surprised by the results at all. Aveeno's Active Naturals Oat ingredients help to moisturize, cleanse and soothe sensitive skin. After using the face wash with great results, it was time to see how the natural shaving gel stacked up to what I normally use.
It only takes a small amount of the shave gel to shave your entire face. It foams up really good, and it gave me one of the cleanest shaves I've ever had. After I was finished shaving, I used a small amount of the after-shave lotion to complete my Aveeno shaving regiment.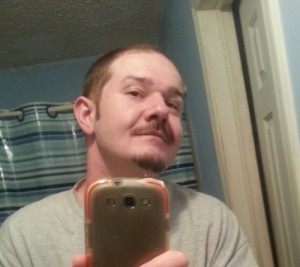 My face looks and feels great. Furthermore, I don't have to use products loaded with fragrances thanks to Aveeno's natural skin formula for men. Whether you shave everyday of the week or not, Aveeno Men's Care line is perfect for anyone with sensitive skin thats wants a natural alternative to their conventional face care routine.