Often times being a mom can be overwhelming, and we need to take a few minutes away from our children to pamper ourselves. However, spa treatments can be a bit costly, thankfully there's products out there, that moms can afford, and can give themselves spa like treatments in their own bathrooms.
Recently, I was sent a spa gift set, so I could give myself a spa treatment at home and of course learn all about Alabama. I have never personally been to Alabama, but one day I would love to travel through while heading to the Ocean.
The spa set I received was a scented candle, body wash, bath ice cream, a Sweet Home Alabama vacation guide and The Trail guide for golf along the Robert Trent Jones Golf Trail.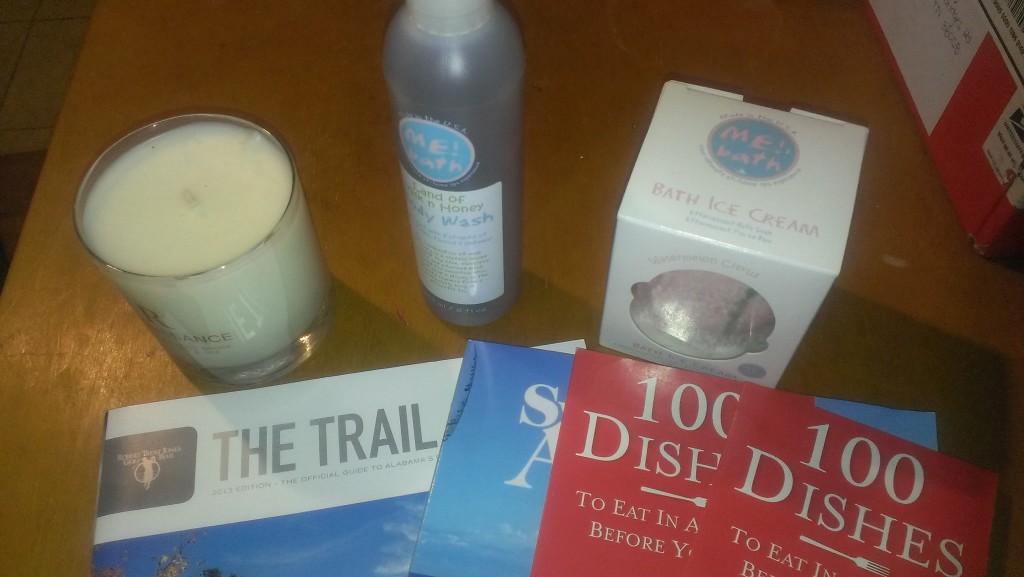 It all smelt so yummy! After working out I decided to take the bath ice cream and go soak in the tub.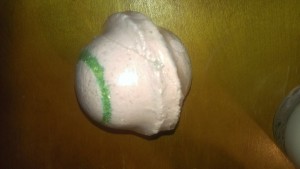 Never having put one of these in the bath before I wasn't sure what to expect, I thought it was neat how it all bubbled up. It smelt yummy, and left my skin feeling relaxed and soft.
Loves how the body wash left my skin smelling!
However, truth be told, we will never get the real feel of a spa at home. So why not enter to win a road trip for four to Alabama where you will get the feel of a real spa!
Details:
Win a trip to a spa resort such as Renaissance Birmingham Ross Bridge Golf Resort & Spa or to Grand Hotel Marriott Resort, Golf Club & Spa in Point Clear, Ala. Enter for a chance to win luxury Alabama resort packages along the Robert Trent Jones Golf Trail with the Alabama Road Trip Giveaway www.Facebook.com/AlabamaTravel or www.RoadTripGiveaway.com . The giveaway is for six exclusive packages each valued at around $4,000 for up to four guests each including two-night luxury accommodations and loads of extras, like spa and golf, sponsored by the Alabama Tourism Department and the Robert Trent Jones Golf Trail's Resort Collection. Entry continues until Aug. 18.
Good Luck!
In the meantime, one lucky reader of The Neat Things in Life, is going to get the same spa gift set I received a $75 value! To enter just use rafflecopter below.