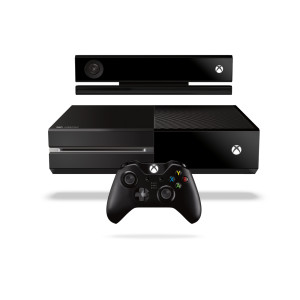 Gamers around the world have been lined up in anticipation for the Xbox One to start shipping in November, but Walmart has already began taking pre-orders for the biggest video gaming release of the year.
The Xbox One pre-order bundle includes the Xbox One console, a special limited edition controller and a Kinect system for motion play. Gamers and gift givers are limited to one purchase at a time, so hopefully this one won't be bought out by Ebay resellers. Those that pre-order the Xbox One at Walmart.com won't be charged until the unit ships later this year.
If you want to secure your very own Xbox One, you'll have to head over to Walmart.com and pre-order as soon as possible. There are limited Xbox One consoles available, and they are likely to sell out before the 2013 holiday season arrives.
Inside the Xbox One
While specifications have not been officially released for the Xbox One by Microsoft, it's been reported that the console will come equipped with a staggering 8GB of RAM combined with a custom 8 core CPU. The hard disk drive is expected to be 500GB. and this makes perfect sense considering the Xbox One will function as a multi-faceted entertainment hub.
Gamers will not only be able to play graphically intense games against others on the Internet, but will also be able to to watch movies, listen to music and Skype with friends from their Xbox One console. Downloadable content will play a much larger role in the Xbox One user experience than it did in Microsoft's previous console.
Xbox One's raw processing power will allow functions to be performed in realtime with the Kinect system, and will also allow multitasking processes to run faster than ever before. Users will be able to accept Skype calls while watching TV, and play multi-player Kinect games with greater speed and accuracy.
Smart Glass is another one of the key features found in the Xbox One console. Smart Glass allows gamers to share custom video game clips via the system's DVR capabilities, and tracks game-play to ensure multi-player matches are setup according to player's skill levels.
Xbox One Game Lineup
As you would expect, a variety of big titles are already in the works for the Xbox One. Some of the Xbox One games that will be available to gamers this holiday season are:
Forza Motorsport 5 – This title aims to be smarter than your average racing game. Forza Motorsport 5 will feature the most advanced AI system of any racing game to date. Players will be challenged by game-play that learns their driving behaviour, and then adapts accordingly for a true-to-life video racing experience.
Halo – The highly successful Halo franchise will return on the Xbox One with an all new title designed specifically for the Xbox One's advanced hardware.
Dead Rising 3 – Survival horror meets combat technology in the smart zombie shooter. Players will be able to go head-to-head with a zombie hoards, or take advantage of Smart Glass to deliver an aerial strike against the living dead.
Killer Instinct – While little is known about the upcoming Killer Instinct title on Xbox One, fans of the game's predecessors are excited to re-live the Killer Instinct experience through the Xbox One's superior hardware capabilities.
PS4 or Xbox One?
The news of Xbox One pre-order being available has leveled the playing field a bit with the PS4, which is also available for pre-order on Walmart.com and other retailers. At $499, the Xbox One costs more than the PS4, but the Xbox One is stacking up to be the clear hardware winner this time around. Whether you prefer the Xbox One or Playstation 4, Fall of 2013 will be an exciting time for gamers and multimedia lovers alike.