As a native born to Memphis, I've seen many of the great things that bring people to our city. While there's no shortage of awesome attractions to choose from here in Memphis, this is my top 10 list of the absolute best Memphis, TN attractions the city has to offer. Whether you're a longtime resident or visiting on vacation, these are 10 must-see destinations.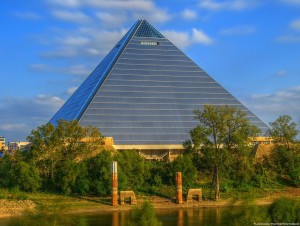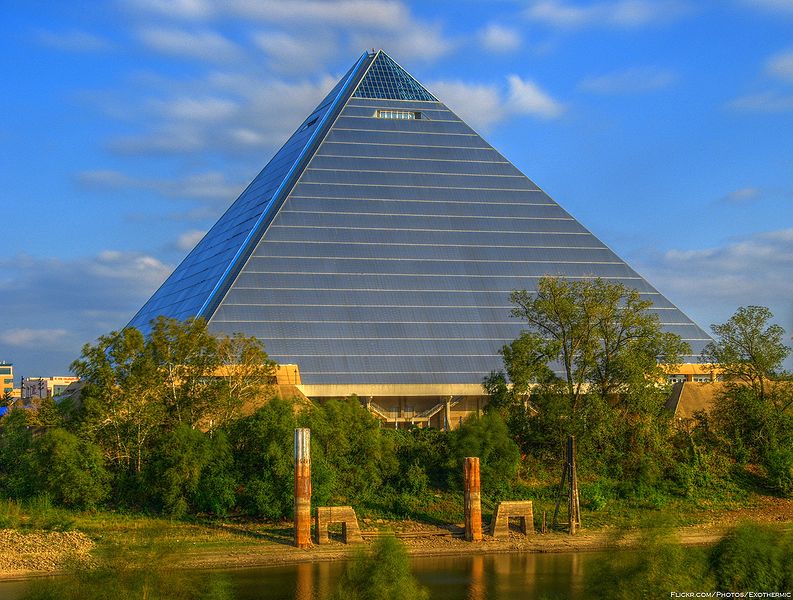 #10. Memphis Pyramid
Memphis, TN is actually named after a city in Egypt. The Memphis Pyramid is number 10 on the list, but only because it's nearly impossible to miss. The Pyramid can easily be seen from many areas around the city. It was once used as a popular entertainment venue, but it was recently purchased by Bass Pro Shops. I personally saw Van Halen, Kiss and The Smashing Pumpkins perform there.A show hasn't gone on at the pyramid in many years, but it's still nice to look at. Whether you get to see it with or without a giant Bass Pro Shops sign, the Memphis Pyramid is an astonishing site to see while visiting Memphis.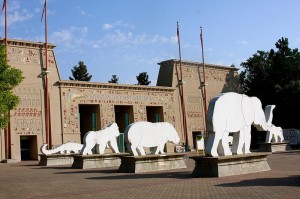 #9. Memphis Zoo
The Memphis Zoo is one of the most overlooked attractions in Memphis. The zoo is a popular favorite among Memphis natives, but visiting tourists often miss out on the great animal exhibits you can find here. Visitors are greeted at the entry by giant silhouette statues of animals found within the zoo. From there, guests can walk through diverse exhibits like Primate Canyon, Cat Country, and many more. The Memphis Zoo is also home to rare and exotic animals including Komodo Dragons and Panda Bears.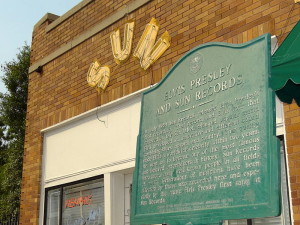 #8. Sun Records
Elvis Presley, Johnny Cash and Carl Perkins were all legends of their time, and they all recorded music at Sun Records. Memphis has a rich history of musical influence that's still prominent today. If you want to feel the musical history of Memphis, Sun Records is open to the public today as a Museum. If you want to walk where Carl Perkins' blue suede shoes and many others' did, then Sun Records is one Memphis destination you don't want to miss.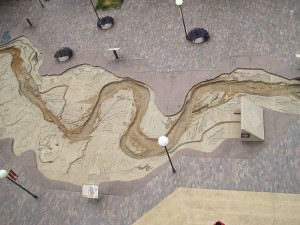 #7. Mud Island
Mud Island is comprised of a small museum, an amphitheater and a monorail. One of the most interesting things to see at Mud Island, is the scaled down representation of the Mississippi River surrounding the local area. It's like getting a bird's eye view of the landscape, without the need for a helicopter. You can check out the cool sites while riding the monorail, or see a live performance at the Mud Island Amphitheater.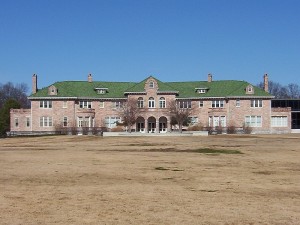 #6. Pink Palace Museum
You'll find worldly culture and local history at the Pink Palace Musem in Memphis. The children's museum gives people of all ages an enlightening experience. Exhibits change from time to time, but the Pink Palace has displayed everything from Terra Cotta Soldiers to prehistoric monsters. One past exhibit was called 'The Scoop on Poop',and taught visitors everything they did, "or didn't" want to know about feces. It's a wild place full of great information, and a huge credit to our city.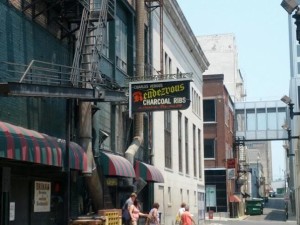 #5. Rendezvous
There are a lot of great restaurants in Memphis, but the city is world-famous for barbecue. If you want the complete Memphis experience, be sure to spend an evening out at Charles Vergo's Rendezvous. The barbecue dishes you find at most restaurants are made with electric smokers or convection ovens, but Rendezvous barbecue is made over a real charcoal pit. If you're looking for authentic Memphian dining, Rendezvous makes ribs and pulled pork just like us southerners do at home. It'll cost you, but dry rubbed ribs smoked over a pit are never free. You'll have to do it yourself the old-fashioned way, or go see the guys at Rendezvous for some authentic Memphis barbecue.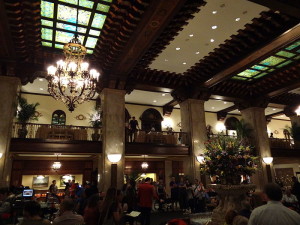 #4. Peabody Hotel
There are no shortage of hotels in Memphis, but none can compare to the Peabody. This historical hotel is located in downtown, and like everything else downtown, it's not far away from the hot-spots in Memphis. If you see some ducks get on an elevator, don't worry, you're not seeing things. The Peabody Hotel is famous for its walking of the ducks tradition that started during the hotel's dawning era.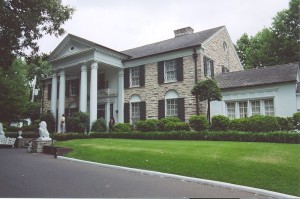 #3. Graceland
While he wasn't born here, Elvis will always be a big part of Memphis. Elvis Presley resided in his Memphis home throughout most of his career, and his mansion now serves as a historical museum of his success as an entertainer. Visitors can see Elvis' guitar shaped swimming pool, and take a tour through his extravagant home. It's one of the most popular tourist destinations in Memphis, but it's most certainly not the best.
#2. Memphis in May
The number 2 attraction in Memphis isn't a place but a time. Memphis in May is made up of a series of festivals and events. The Memphis in May Music Festival, also known as the Beale Street Music Festival, is a 3-day event featuring performers from a variety of music genres. The music festival is followed by the Memphis in May barbecue competition. People come from all over the world to be a part of Memphis in May. If you want to party Memphis style, then early May is the best time to visit our city.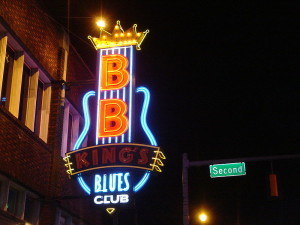 #1. Beale Street
The music festival only happens in May, but Beale Street is the number one attraction in Memphis all year long. This music centered street is home to the best clubs in Memphis. You can find popular franchises like B.B. King's Blues Club and the Hard Rock Cafe, but you'll also be able to visit local Memphis clubs like Silky O'Sullivan's. With a variety of street performers on Beale, you don't necessarily have to go in a bar to be entertained. You can find every type of music you can imagine on Beale Street, and some that you've never thought of. Beale Street is the top attraction in Memphis, TN.
Many of the best destinations in Memphis can all be found downtown, and the rest aren't far away. Whether you're on vacation, visiting on business or live here right now, the top 10 attractions in Memphis, TN will entertain, enlighten and inspire you.
This article is dedicated to the memory of Silky O' Sullivan, a local club founder that passed away earlier this week. Thanks for helping make Memphis more fun Silky.