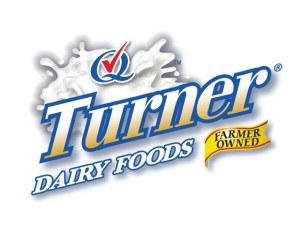 Everyone loves eating a cold scoop of ice cream during the dog days of summer, and Turner Dairy has launched their Official Flavor of Summer contest for that very reason.
Ice cream lovers from across the U.S. are invited to vote for their favorite summer ice cream flavor, and the winning ice cream will be named as Turner's Official Flavor of Summer.
Voting participants will also be entered to win the Official Flavor of Summer prize, a lifetime supply of Turner ice cream. Whether your favorite Turner ice cream is Old Fashioned Vanilla or Chocolatehttp://turnerdairy.envoydev.com/flavorofsummer/. Moose Tracks (my own personal favorite), be sure to head over to the Turner Dairy website to vote and enter to win a lifetime supply of tasty ice cream.
In celebration of Turner's new Praline Pecan Turtle Sundae flavor and the flavor of summer promotion, we have partnered with Turner to offer natives of the mid-south region a chance to win free Turner Ice cream coupons, and coupons for other Turner Dairy products.
Contest is open to the residents of Memphis, TN and surrounding areas. Two winners will be drawn at random. Each winner will receive 1 coupon for a free family sized Turner ice cream product, and one $1.50 off coupon for the Turner Dairy products of their choice. Enter below to win, and enjoy all the delicious flavors of summer from Turner Dairy!