Water has been my main drink for over a year now. While I still grab for a cup of tea or a soda once in a blue moon, I know water is the way to go if I want to not drink my calories.
Recently, I was sent some Essentia Water. At first, I thought it was going to be just another bottle of water. I usually drink my water from the tap, we have some of the best tap water around. However, I was wrong, Essentia Water has a certain refreshing taste to it, and when it's cold it's super yummy!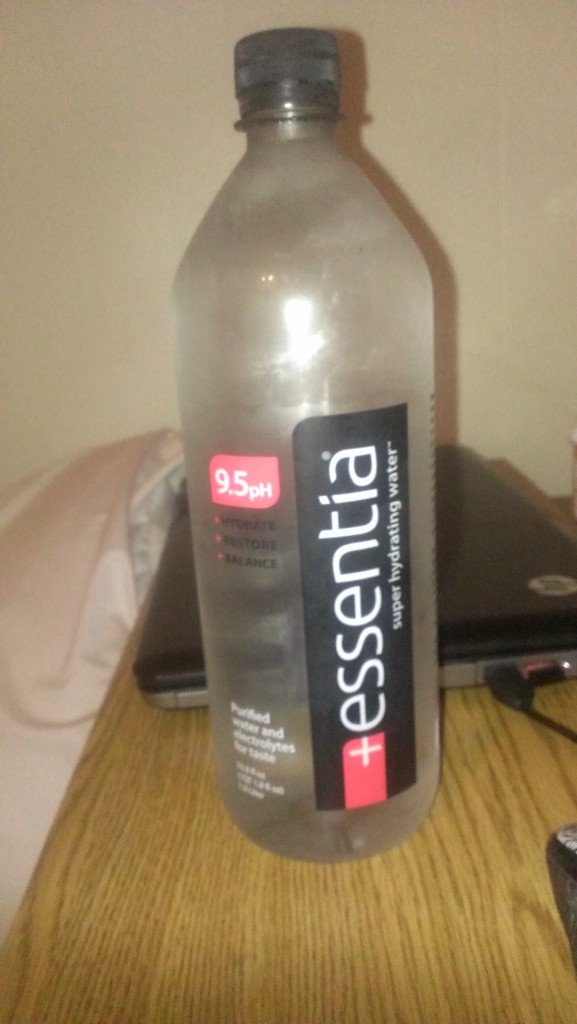 Essentia Water is the #1 selling brand in natural stores in the US. It also has a pH of 9.5 and a blend of electrolytes, which will give your body the right balance it needs to restore fast and stay hydrated. With the pH of 9.5 it will also help level out your bodies pH levels, which in the long run will help all your organs function properly.
Did you know a neutral pH balance is 7 and most human bodies are in a very high acidic state due to everyday life? If your body stays in a high acidic state it can cause a lot of damage to your body over time such as, loss of bone density, negative impact on your main organs, and it can even have a effect on your muscles.
So it's very important to get your pH to a more neutral state and by leveling out your pH levels it will help clean your body from toxins and in the long run help you drop some weight!
Check out the recipe below using Essentia Water, lemons and cucumbers to give a powerful drink that will help you aid your body to the proper pH levels.
Lemon Cucumber Infused Essentia Water
Lemons and cucumbers prevent sepsis or bacteria buildup in the body. When combined with Essentia Water, the result is a refreshing pick-me-up that's good for your body.
Ingredients

1.5 liter bottle of Essentia Water

2 small organic lemons sliced in half

1 small cucumber sliced

Combine ingredients in large pitcher and chill for 12 hours, serve and enjoy!
Essentia Water can be purchased at stores such as Publix, Safeway, Stop & Shop, Kroger, Albertsons, Raley's and many more. If you don't have a store in your area that sells Essentia Water you can always order it on-line on the Essentia Water website or on Amazon
.
The price varies depending on where you purchase and what size you purchase.
Make sure to also follow Essentia Water on their social media channels!