Now that Summer break is over, it's time to put down the electronics and grab the books. I am what I would call a pen hoarder. I love pens, and when my family goes looking for a pen I make sure they don't grab my favorite ones! I cannot help it, I have certain pens that are my favorite, and well I have a hard time writing if the pen doesn't write smooth.
This is why I am a big fan of BIC products, because they know how to make their products right! Now I have found some pens of theirs, that just weren't for me, but recently, we were able to check out some of their new line to help with back to school, and I have to say I have hid some, so my wonderful family doesn't try to take them on me!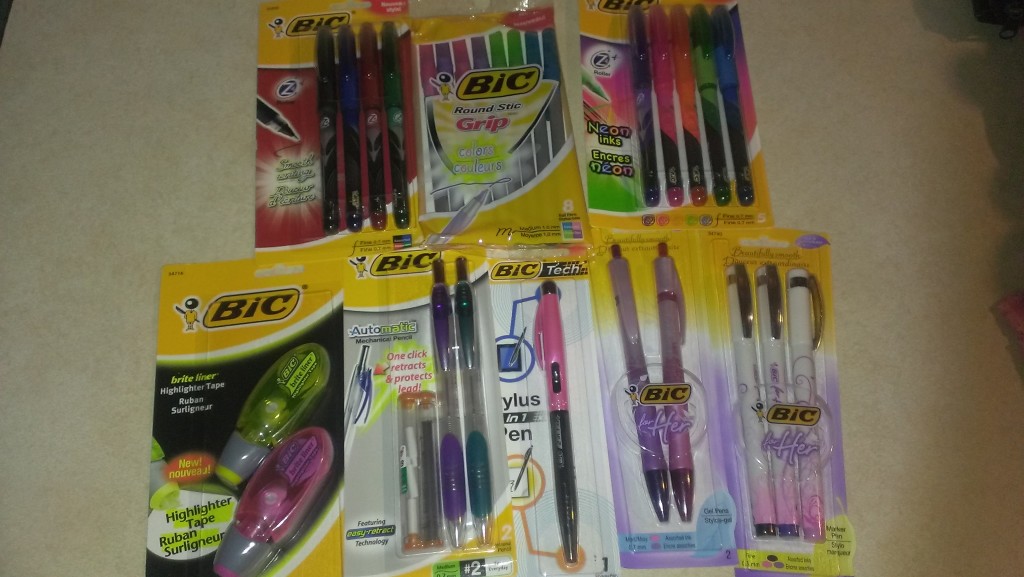 The products we received were:

·BIC® Tech 2-in-1 Stylus and Pen – Our newest product that features a lightweight stylus on one end and a retractable ballpoint pen with smooth-writing Easy-Glide System® ink on the other!
·BIC Automatic Mechanical Pencil – Our innovative and refillable mechanical pencil that easily retracts with just one click of the clip at the top of the barrel.
·BIC For Her Gel and Marker Pens – These smooth-writing gel and marker pens bring style and sleekness to any writing experience.
·BIC Brite Liner Highlighter Tape – This one-of-a-kind, fluorescent tape not only adds vibrant highlights without bleeding through paper, but is also eraseable! !
·BIC Round Stic Grip – Offered in vivid fashion inks, this pen provides comfort for everyday writing.
·BIC Z4+ Roller in classic and fashion colors – With its .7mm fine point, this pen writes smoothly with a visible ink supply.
Since school is here and we do homeschool, I hooked my daughter up with most of these pens, I of course kept my favorites which were the Tech 2-in-1 Stylus and Pen, the BIC Z4+ Roller, and the BIC for her Gel and Marker Pens.
I like the smooth write of these pens, and the different colors, it makes for grading school work easy. It also allows my daughter to see the example math problems I have done, in hopes it will help her catch on faster.
She used the BIC Automatic Mechanical Pencils to do her everyday work, with the eraser that twists up she can quickly fix her mistakes.
I wasn't a big fan of the BIC Brite Liner Highlighter Tape, I am not sure if it was the product or the person using it. At first it worked great, and I thought it was a neat product, then I couldn't get it to work properly. I think I will stick to the actual highlighters, but if I could get it to work all the time, this would be an idle product for those in high school.
One lucky reader of The Neat Things in Life, is going to have a chance to win the same products I reviewed to help them with back to school!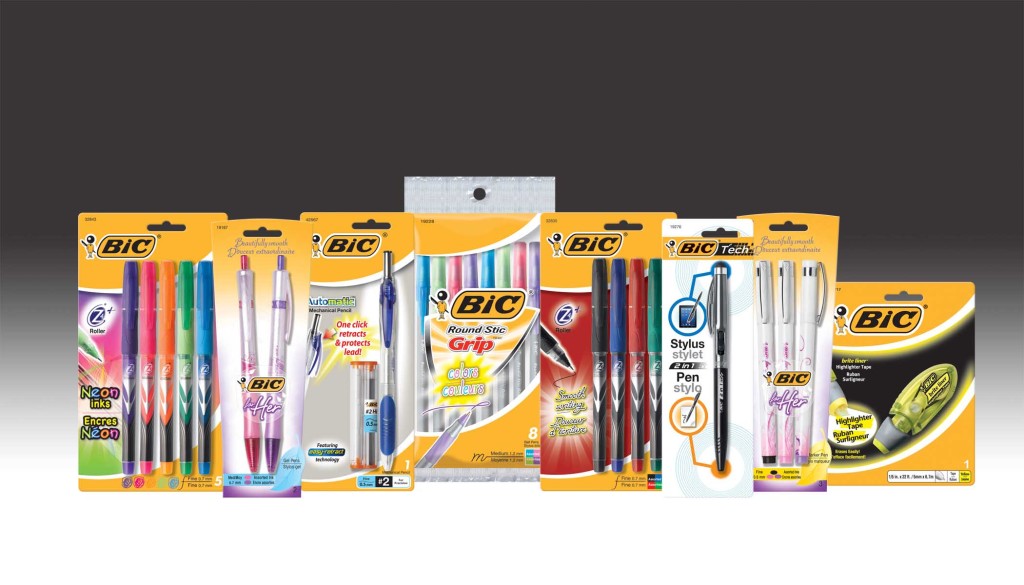 Giveaway is open to US residents 18 an older, to enter please use rafflecopter below.