When it comes to losing weight if you don't have the proper tools, it can be extremely hard. Not only can it be frustrating, but if you're not seeing the results you want to see it can be very depressing. I have been working to lose weight almost all my life. I have always been a bigger person, it seems as if I got the fat gene when I was born.
I remember when I was younger I was extremely active, but it didn't matter how active I was the fat didn't want to leave. Now that I am older and I know I am not getting younger, I am starting to have a lot of issues due to my weight. So it's even more important to me now, to get my weight under control. One thing I have learned over the past few months, is one thing that is important when it comes to losing weight, is your heart rate. Keeping your heart rate in a certain zone, will help you burn as many calories as you possibly can!
I was recently sent the LifeTrak Move C300 for review. One thing I love about this product is you wear it on your wrist, and it tracks your heart rate, your steps, your calories burned, and even the miles you have traveled.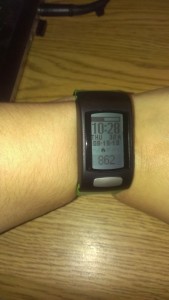 With having access to your heart rate while you're working out, you can keep it in the range it's needed to be so that you get the most our of your workout.
As I stated before though, your heart rate isn't the only thing that is tracked, your daily activity is also tracked, and with the LifeTrak Move C300, you have the ability to see your progress anytime, whether you want to see your hour results, daily results, or weekly results, the LifeTrak makes it easy to reach all those goals.
The Move C300, also can sync to compatible smartphones using the Azumio Argus iOS app via bluetooth. I am hoping soon they will have the app for Android devices, because the C300 is an awesome tool in helping keep me motivated!
Another thing I like about the C300, is the fact that you can switch the bands.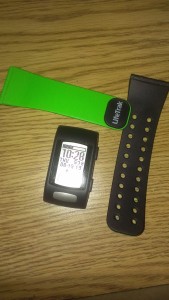 Wear it as a green watch or a black watch!
If you are looking to get your weight under control the LifeTrak Move C300 would be a great tool to help you reach your goals. You can order the LifeTrak Move C-300 (Black/Green)
on Amazon for $47.99 with free shipping!