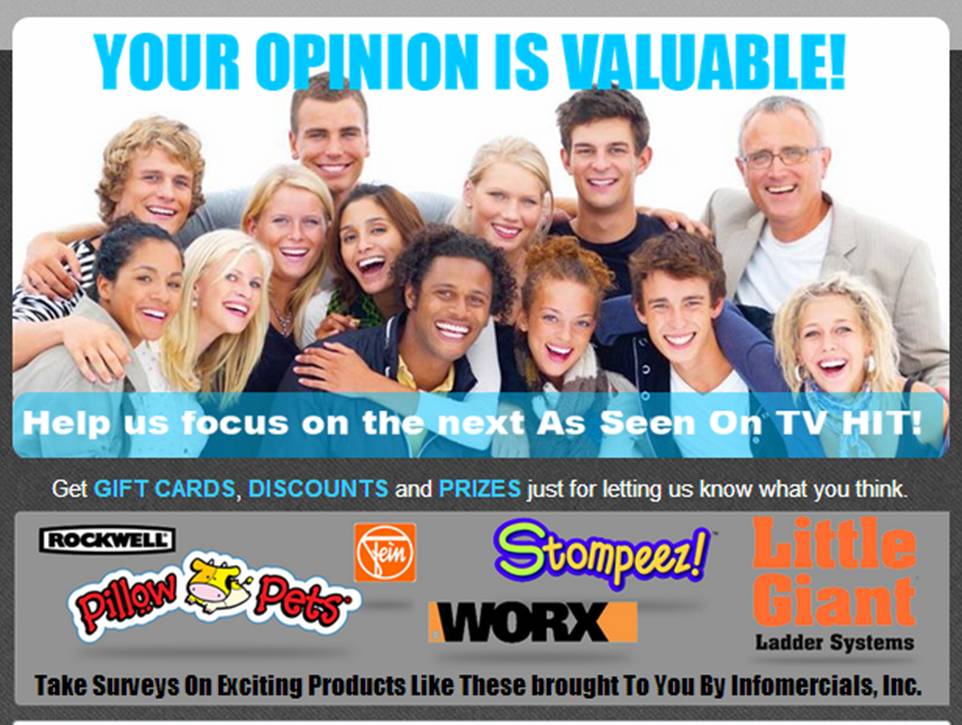 How many of you like voicing your opinion on products? Well you are in luck, whether you're a mom, dad, grandparent, or even a teacher, as long as you have an interest to influence the next generation, TV Focus Group wants YOU!
Infomercials Inc., the company that brought you Stompeez and Pillow Pets, is creating a National Focus Group for upcoming products.
Participants will receive Amazon GIFT CARDS and other PRIZES just for reviewing short product videos and answering a few questions online about what they did or did not like about the product.
Your ideas will be used to help us find the next big As Seen On TV hit! To take part, simply click here to register. Infomercials Inc. will use the information provided to select participants for future product surveys.
Visit http://tvfocusgroup.com for more info and share with your friends and family who may also wish to join!
Let your voice be heard about some of your favorite as seen on TV products and get gift cards and prizes all while giving your opinion!