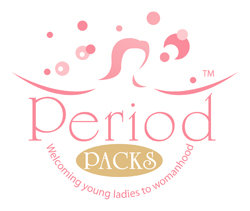 With my daughter getting closer to the teenage years, I knew it was only a matter of time before she crossed over into womanhood. A few weeks before her 12th birthday, she started to get extremely emotional and moody. I honestly didn't put two and two together, until a week after her 12th birthday, when she called me into the bedroom.
I think our conversation went a little something like this…
DD: MOM
Mom: What?
DD: COME HERE!
Mom: Why what is wrong…
DD: I THINK I JUST STARTED MY PERIOD
Mom: Why do you think that?
Then of course she told me, and I took her to the store to get her some female products, and the rest is history.
Thankfully, so far she is a lot like me, and only has the flow and not the cramping that follows. During her first menstrual we heard a lot of " I dislike mother nature right now" and "I am having the worst week ever".
We are very open parents and we had already had the talk with our daughter long before it happened. We have always felt being open with her was the best route to go, so we didn't have to have awkward conversations with her, when she started her period. Being open with her also lets her know she can trust us, and come to use whenever she needs to, such as when she started her first period.
I remember my first period, I hid it until I went to school, then called mom at work, so I could leave school early!
Anyways, now that I am a mom I look at this as a milestone in my daughter's life, a time to celebrate her coming into womenhood. I wanted her to know that this is a part of life, and nothing to be embarrassed about. So we had some cake and ice cream! I mean come one ladies you all know when it is that time we want them sweets!
Then I surprised her with a Period Pack.
Brief History of PeriodPacks.come
PeriodPacks.com was founded by Wendy Bulawa Agudelo. Ms. Wendy has a passion for gift giving, and found this to be a great way to bring smiles to young girls faces as they transform into womanhood. She was raised by her father and had three brothers, so I am sure there wasn't much talk about female problems in the home. Now that she is older and has three children of her own, she sees how awkward that time can be, and she wanted to do what she could to make the transition into womanhood a more enjoyable experience.
We were sent the Fresh Scent Period Pack for review.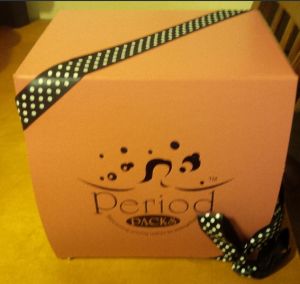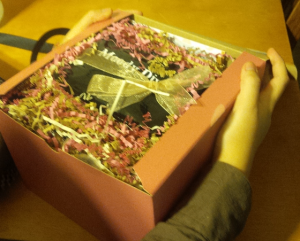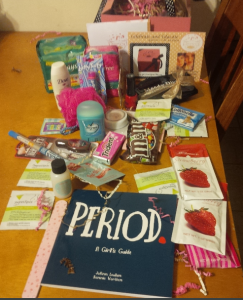 The Fresh Scent Period Pack included breath mints, lip gloss, panty liners, pads, hot chocolate, deodorant, body wash, feminine wipes, m&m's, calendar, pencil, nail polish, nail file, body sponge, period book, and so much more.
When we gave this to our daughter we asked her if starting her period was worth it, and she said YES. Giving her the Period Pack, and her reading the book gave her a better understanding with what was going on with her body.
It also showed her that it wasn't something to be ashamed of.
Period Packs start at $45.99 and go up to $59.99 and come in a few different varieties. I personally feel this is a great product to gift your daughter that is becoming a woman.
How many of you will be hitting that first time mark soon with your daughters? My advice to you is just be honest, and let your child now that it is a part of life, and every woman has one, and as they get older they will notice more changes with their bodies. Ms. Wendy also wants to help you with this process and has generously offered one of my readers here on The Neat Things in Life a chance to win an Original Period Pack!
Giveaway Prize Information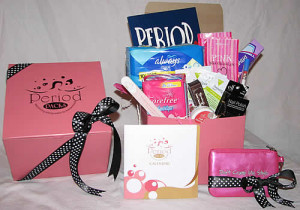 The perfect starter kit for any young woman, our Original Period Pack contains thin regular maxi pads, choice of panty or thong liner, delicate feminine wipes, a calendar to track her monthly cycle, the Period. book (English and Spanish version available), a stylish "Don't Cramp My Style" or "Need Chocolate?" carrying case/wristlet, nail polish, nail polish remover, and a nail file. To satisfy chocolate cravings, Period Packs include delicious hot cocoa, and chocolate-scented and flavored lip gloss (all the smell and flavor without the calories!). As a free gift, we also include a unique, scented SMENCIL to help more pleasantly keep track of her cycles as well as a sample bottle of Ruby"s Red Wash, an eco-friendly stain remover. Retails $45.99
Giveaway is open to US residents 18 and older.