With having two furrbabies, we like to keep them stocked up on treats. Not any treats will do, we like treats that will be easy on their bellies, and often times we will make their treats so we know there's not any yucky fillers or additives. Recently, I was contacted to see if we would be interested in checking out Pork Chomps.
After seeing they were 100% rawhide free I said yes! Why is it important to us that our babies have rawhide free treats? Because rawhide is not easily digested, and we want something that will be easy for our loves to digest, and not have issues down the road.
We were sent a variety of these treats for Bones and Yoda to check out.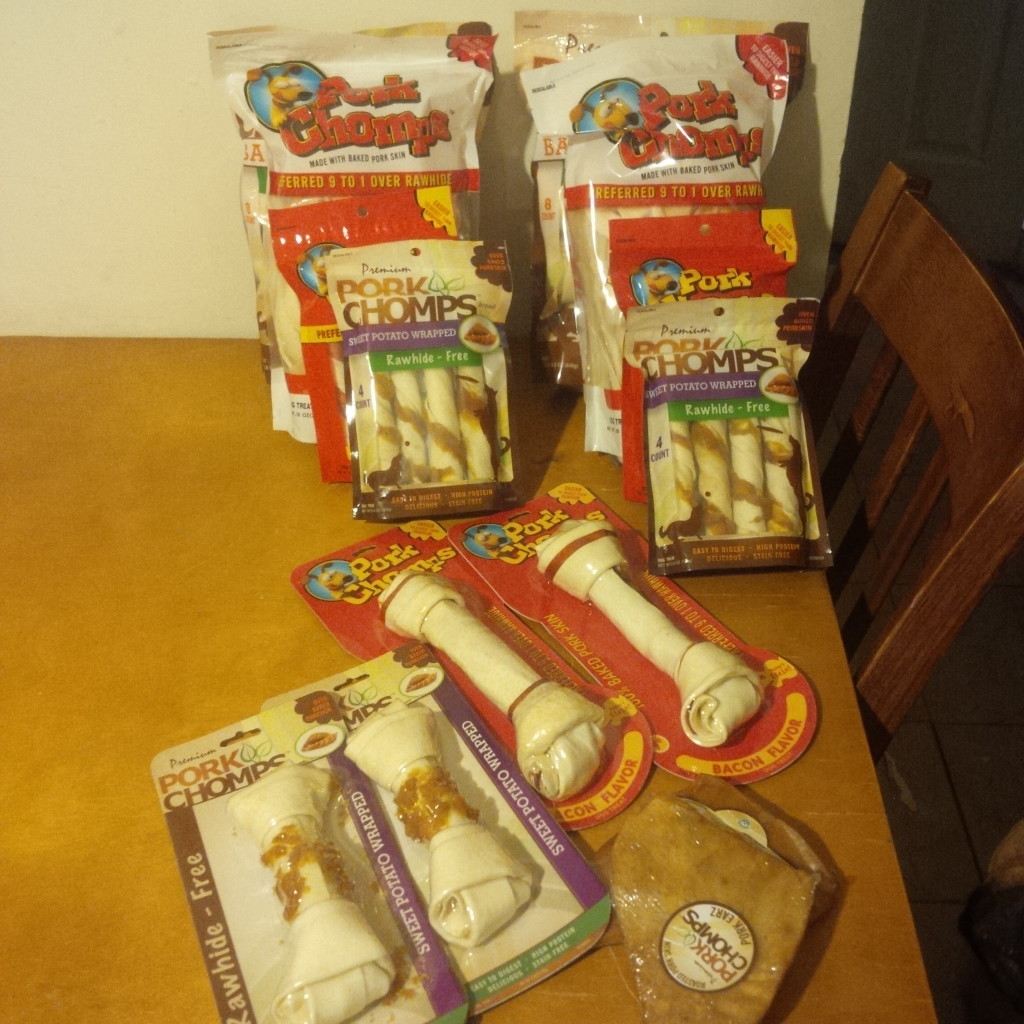 Pork Chomps are expanded baked pork skin, which makes them 99% digestible, unlike rawhide treats which are only 50-85% digestible. A recent study also shows that dogs who ate Pork Chomps had lowered triglyceride and cholesterol levels.
This is even better news. With having younger dogs, Yoda is 6 months today, and Bones is a year and a half, we like them to have chew treats for their teeth. Yoda is in the teething stages, and Bones needs to keep his teeth cleaned, so with having two dogs you will often find chew treats laying around the house.
Not only does it help with the teething and cleaning of the teeth, it also gives them a play toy. The boys like throwing them in the air, and Yoda will bat at it, like he is playing ball.
Sorry about the blurry images, hard to get clear ones when they're going to town on their treats!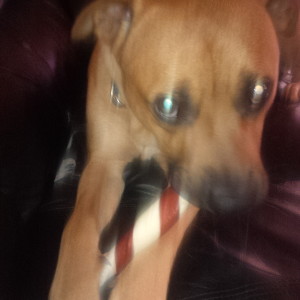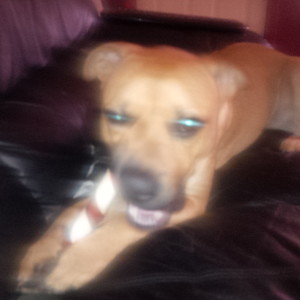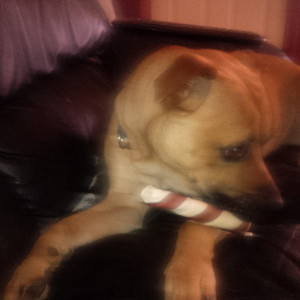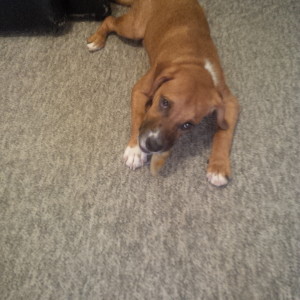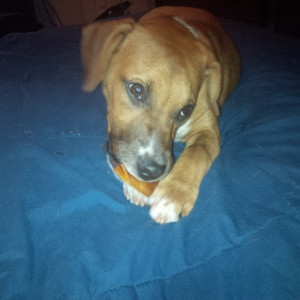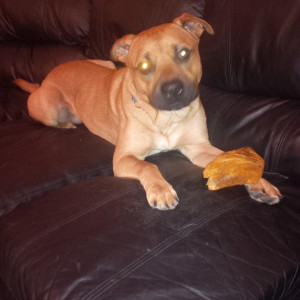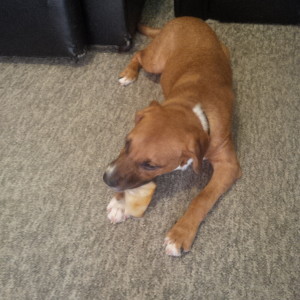 Bones and Yoda both seemed to like all treats they were sent! When we want them to settle down all we have to do is get them a treat, and it keeps them busy for hours.
Pork Chomps can be found at stores such as Big Lots, PetSmart, Walgreens, and I have even found them at a few local stores in my area, you can use the Chomps Finder to see if there's a store in your area that sell these oh so yummy 100% rawhide free treats for your furrbaby.
Pork Chomps
range in price depending on which ones you purchase and where you purchase from.
Two lucky reader of The Neat Things in Life, is going to win 2 bags of Premium Pork Chomps each.
Giveaway is open to US residents only!
Make sure to follow Pork Chomps on their Social Media Outlets.