We've tried several different types of showerheads over the years, and I couldn't wait to try the Rejuvenator. With its patented Microbubble Technology™, the Rejuvenator provides a way to get clean while saving water, reducing the need for soap and exfoliating your skin using thousands of tiny microbubbles.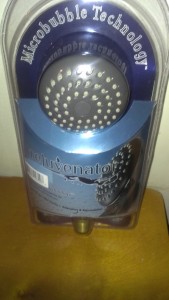 Everyone has their own favorite setting for the showerhead, and the Rejuvenator allows owners to equip two showeheads instead of one. This way, you can get all the benefits of the Rejuvenator without sacrificing the things you love about your current showerhead.
One of the most impressive aspects of the Rejuvenator is the long-lasting, stainless steel design. It ensures years of use unlike cheaper, plastic showerheads. Installation is simple and only takes a minute to complete. We noticed the microbubbles right away. They gently massage your skin and leave it feeling clean, fresh and rejuvenated.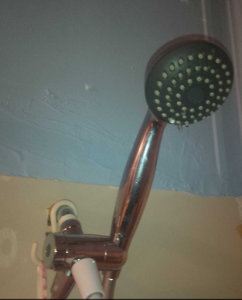 The biggest let-down would have to be that there are no variable pressure settings on the showerhead. This would make the showerhead perfect, but considering that it's equipped for dual connections, you are still able to hook up another showerhead with multiple pressure settings. With its durable construction and Microbubble Technology™, the Rejuvenator is a great showerhead.
If you're looking for a worthwhile investment for your bathroom, you should seriously consider the Rejuvenator Microbubble Showerhead.
You can purchase the Rejuvenator Microbubble Showerhead on Amazon
for $89.99.