When it comes to the holidays I have always been a fan of giving personalized gifts. I personally feel, the more personalized the better! I have had the pleasure of working with PicturesOnGold.com several different times over the past year, and I have got to say they know how to do personalized gifts.
With Christmas just around the corner it's time to start thinking about what you're going to give those loved ones! With the new Design your Own Locket application just launched by PicturesOnGold.com designing these unique personalized gifts has never been easier. Photo Jewelry is always a big hit in my family.
With a few easy steps you can design your very own locket, and see what the finish product looks like before you make the final purchase.
First step pick your locket, the locket I picked was the Sterling Silver Heart Locket.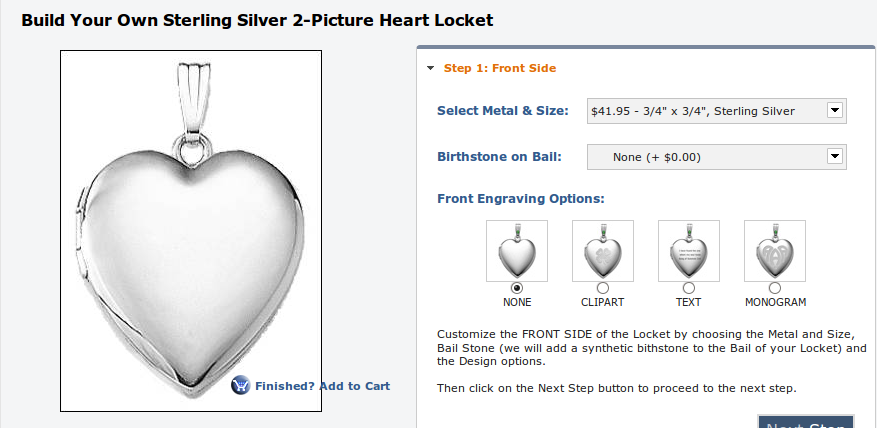 After you have which locket you want, you get to then decide from 1000's of front designs, you would like to make your gift a one of a kind. I made this locket for my mother in law, so I went and had it set up with my father in laws picture and his birth year and death year. I knew this would be a gift she would cherish for years to come.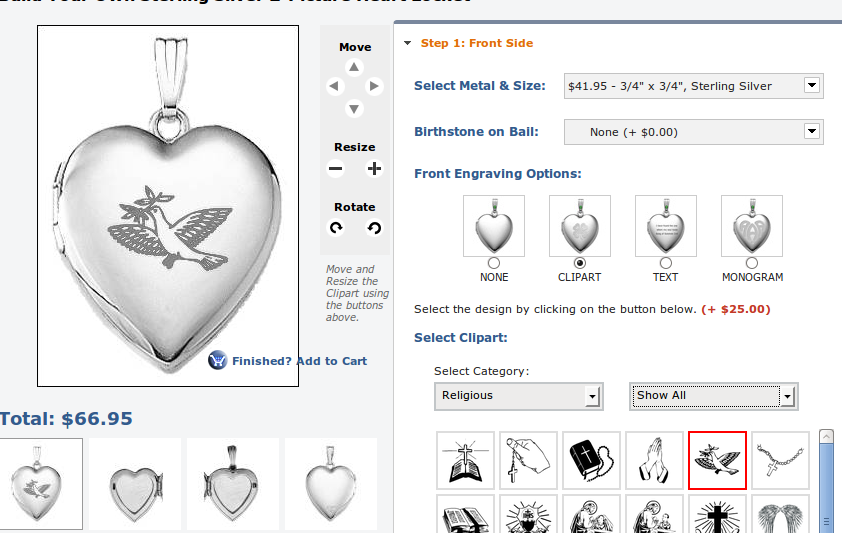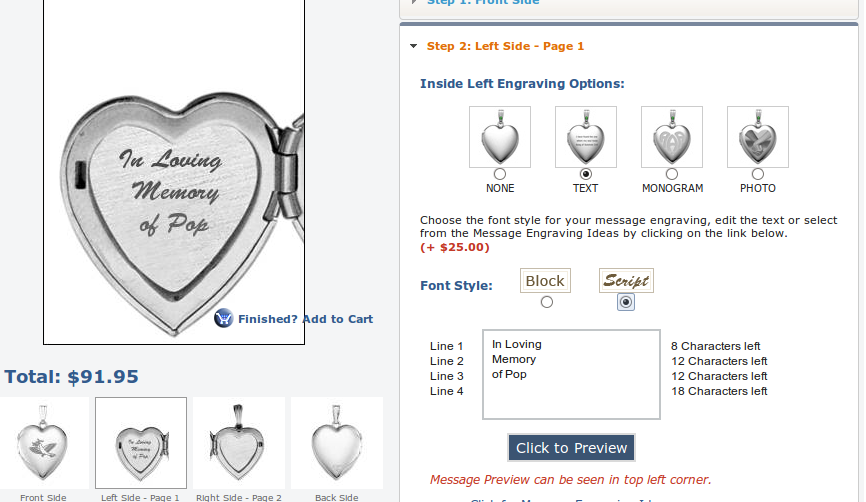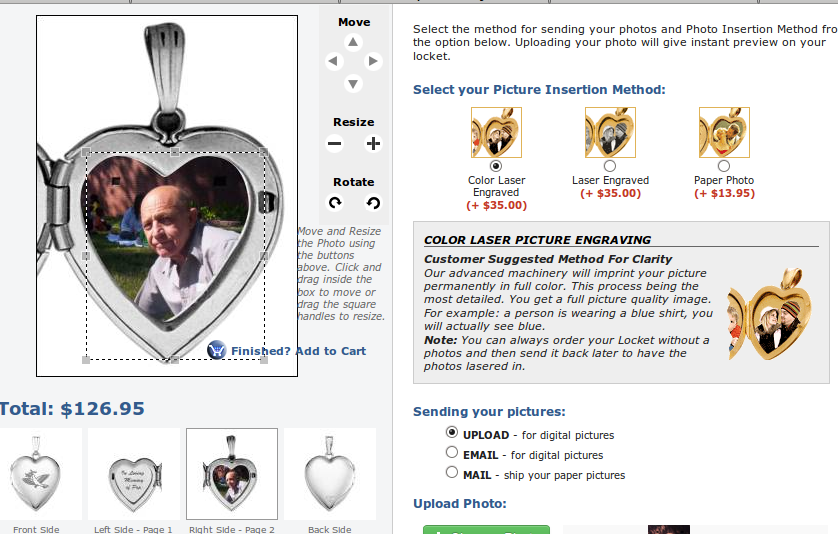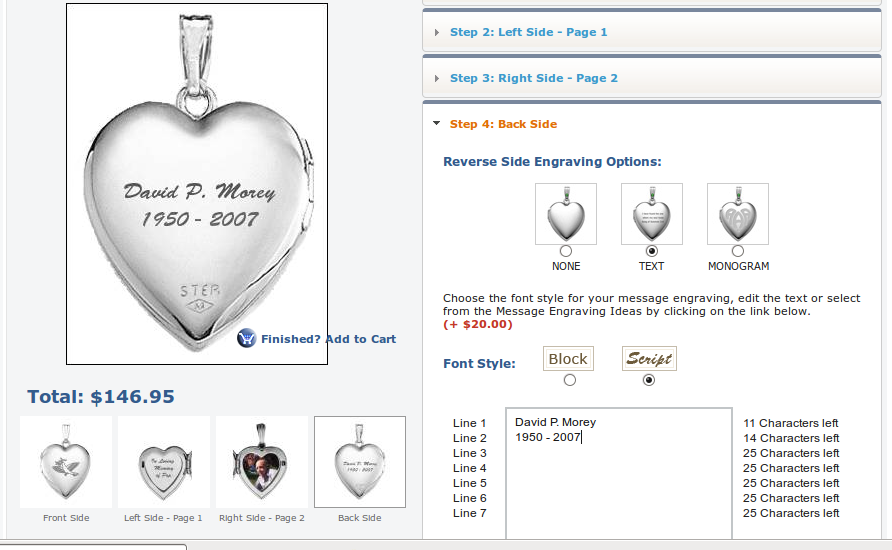 After you make sure everything is how you like it, you submit it and wait for your awesome, one of a kind gift to show up in the mail.

When our locket came I was extremely excited, with this being a gift for my mother in law, I couldn't wait to show it to her. We quickly boxed it up in several boxes, because we wanted it to be a big surprise, if we gave her the box she would have known. As she was opening all the boxes, she mentioned how Pop, also did something similar with her engagement rings. So it made the opening of the necklace that much more meaningful.
Once she got to the necklace she had the similar reaction my mom had when I gave her a personalized photo locket. Both said the necklace meant a lot to them, and it was a gift they would cherish for many years to come.
Want to give your mom a gift that she will treasure? Right now until November 30th, 2013 you can get 10% off at PicturesOnGold.com by using promo code MOM2013 at checkout.
One lucky reader of The Neat Things in Life is going to have the chance to get their moms a one of a kind unique photo locket for Christmas this year! Giveaway is open to US and Canada residents 18 and older.
Make sure you follow PicturesOnGold on their social media channels, to stay up to date on new products and special offers.
Facebook | Twitter | Pinterest