It's that time of year again, time to break out the Christmas tree and decorations, and get our homes set for Christmas! I love this time of year, I love everything about the holiday from the unique smells of pine trees, to the baking being done in the kitchen, and to all the pretty lights on display through-out the neighborhood.
This year, I have decided to start a bit early with the decorations, so when I was introduced to Christmas Forest, a company that specializes in forest fresh Christmas wreaths, I had to check them out!
Christmas Forest is a company based out of Washington, and have been selling Christmas wreaths since 1976. They sold their first Christmas wreath at Pike Place Farmer's Market in 1976 and since then have sold many more through-out the world!
They use the finest evergreens from the Cascade Mountains, and they not only pride themselves with their amazing fresh wreaths, which are all handmade, but also their friendly office elves.
They have several different wreaths on their site to pick from, whether you're wanting one that is toned down, or one that is spruced up!
We wanted a spruced up wreath, and went with the Jingle Bell Christmas Wreath.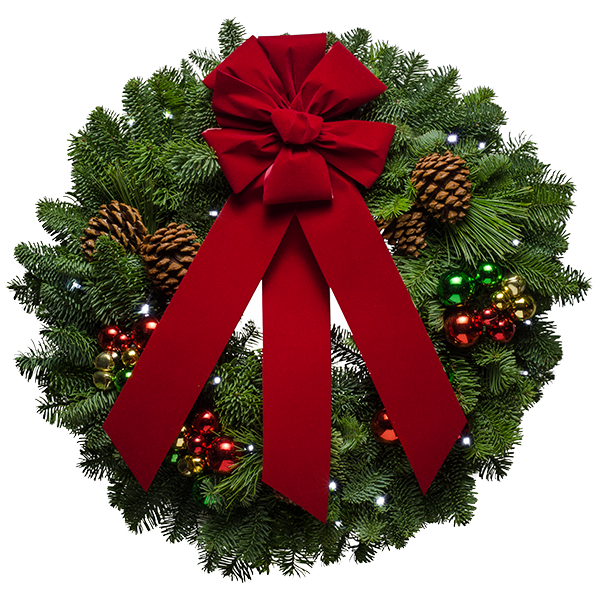 I never had a fresh Christmas wreath before so I really wasn't sure what to expect. However, when the wreath arrived and I pulled it out of the box the smell hit me. It was starting to smell like Christmas in my home! The smell of the wreath was amazing and it makes me want to get a real Christmas tree this year!
My wreath was handcrafted by Julie and looks stunning.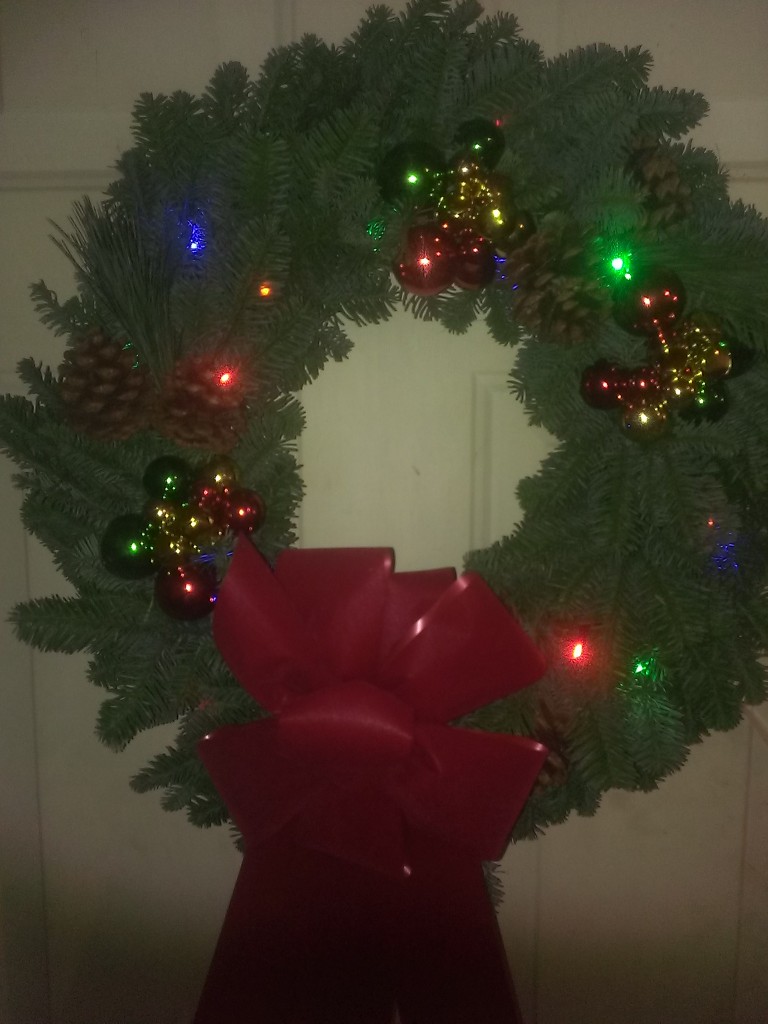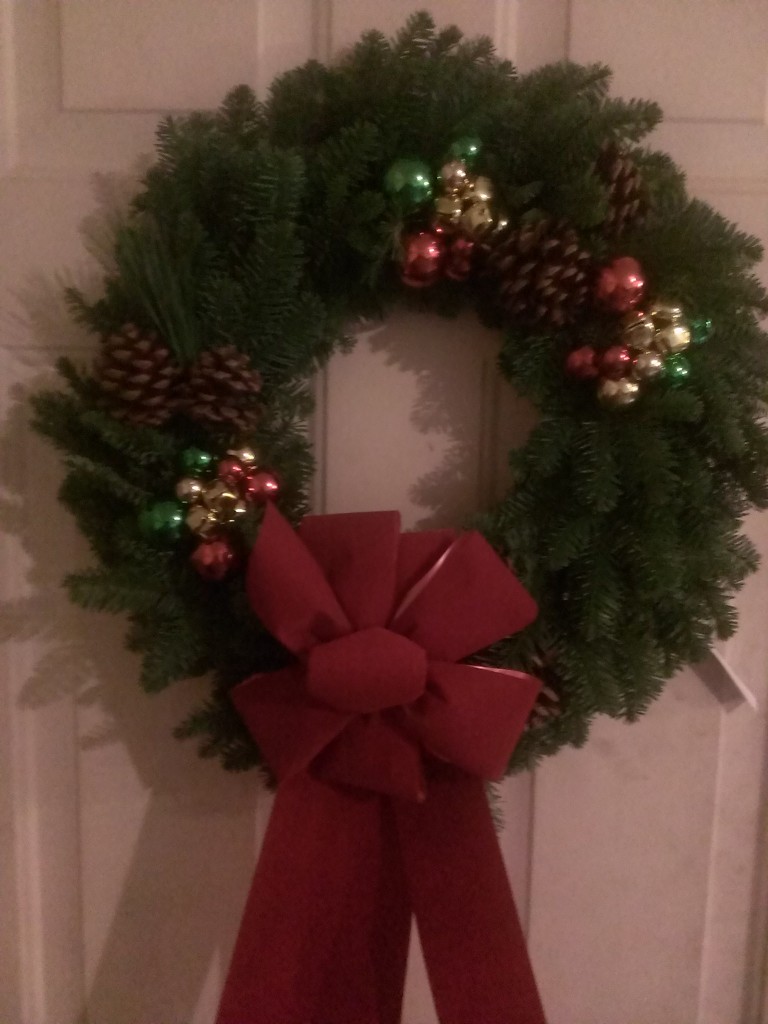 The bow is supposed to be up top, but I personally like it better at the bottom. As you can see the wreath is beautiful, and I think the colorful lights really set it off.
Christmas Forest, offers free shipping to those in the continental U.S via UPS ground, and for those who order 10 wreaths or more they have a 10% off discount for you. The prices of the wreaths vary depending on which one you get.
The Jingle Bell Christmas Wreath goes for $51 and is 20″ in diameter, loaded with ornaments, and always forest fresh! While I picked the Jingle Bell Christmas Wreath, I also liked the Pink Lady Wreath.
Thank you Julie, for a beautiful wreath!
Make sure to follow Christmas Forest on their social media channels.
Website | Facebook | Twitter | Pinterest | Google+
One lucky readier of The Neat Things in Life, is going to have the chance to also check out the Jingle Bell Christmas Wreath this holiday season. To enter the giveaway please follow the instructions via rafflecopter.