With diabetes running strong in my family, it's important that I take proper steps to assure that my husband, daughter and I keep our blood sugar under control. With us all having a love for sweets, it's also important that we don't over do it. My blood sugar runs more on the lower side of the charts. Often times I will feel as low my blood sugar is running low, and I will have to reach for a little something sweet to bring it back up.
Recently, I was introduced to a product that would help keep my blood sugar in check for up to 9 hours. Extend is designed to help keep your blood sugar stable, when you have ups and downs in your blood sugar you can feel it.
The key to keeping your blood sugar balanced is the right ingredients, so that your body metabolizes snacks slower, thus keeping your blood sugar level, a level blood sugar means no spikes, no crashes, and no cravings. I have learned over the past year, that a happy body is one that has all the vitamins and nutrients it needs. When you deprive your body of the needed nutrients you will feel it. Extend has several products to help with keeping balance to your blood sugar, I recently had the opportunity to sample some and I have to say I was impressed. We were sent a variety of their products to check out.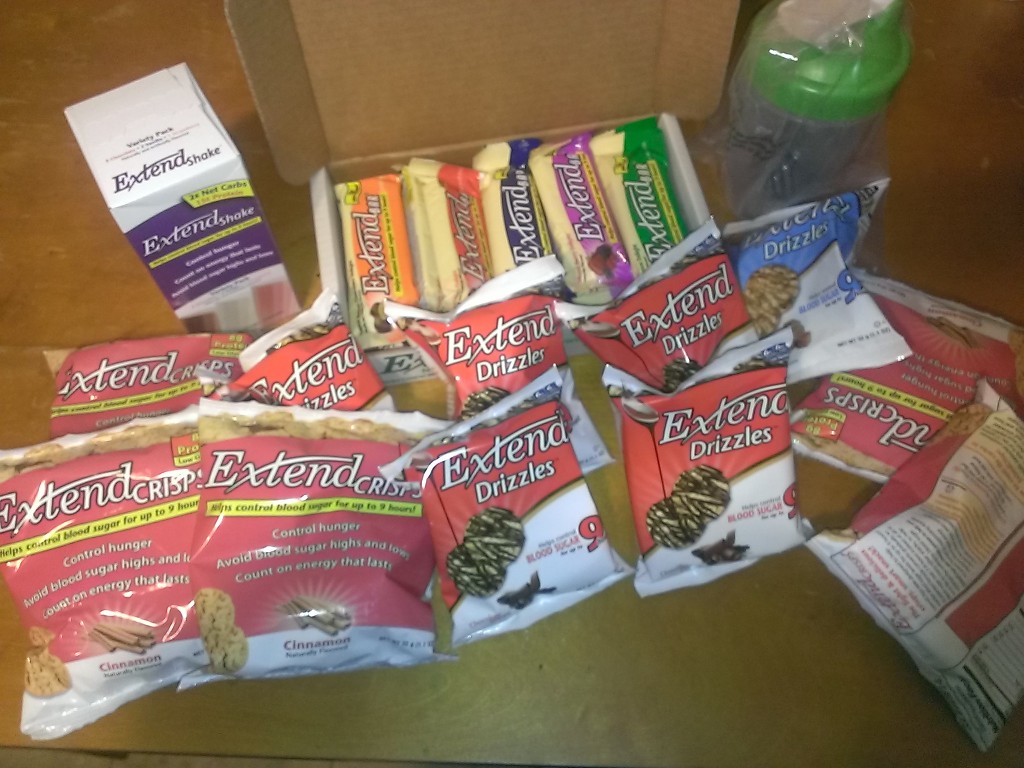 Extend has a little something for everyone, whether you like shakes, bars, crisps, or drizzles, Extend is sure to have a product you will love that will also help keep your blood sugar stable. Out of the ones we tried I was a big fan of the drizzles.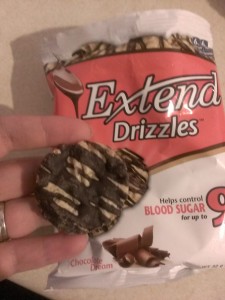 The Drizzles come in two different flavors caramel bliss and chocolate dream. Loved both flavors, the chocolate dreams tasted like cookies, and where very satisfying. I noticed when I had these products on hand I didn't have the feeling of low blood sugar. We also liked the bars.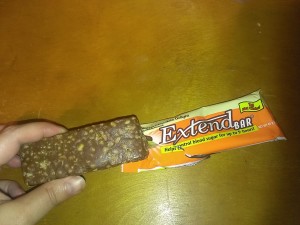 The bars also come in several different flavors, so whether you want a fruit bar or a chocolate bar, Extend has you covered. The shakes were a bit different, but I love the Extend shaker bottle, makes for making the shakes a lot easier. I am not much of a breakfast person, so I found having a shake in the morning helped get me off to a great start. I have to say my favorite of the shakes was the chocolate. Yes, I am a chocolate kind of girl.
Extend products vary in price, depending on what you get, and where you purchase. Extend products can be found at stores such as Walgreens, Target, Walmart, Kmart, and even Amazon
. You can check their site to find other places to purchase Extend products.
One lucky reader of The Neat Things in Life, is going to have a chance to check out Extend products also.
Prize: Winner's Choice: 5 bags of Extend Drizzles (Caramel Bliss and/or Chocolate Dream) Winner's Choice: 5 bags of Extend Crisps (Cinnamon, BBQ, Zesty Ranch, Italian Herb, White Cheddar, or Variety) Winner's Choice: 5 Extend Shake mixes + Blender Bottle (Chocolate, Vanilla, Strawberry, or Variety) Winner's Choice: 15 Extend Bars (Chocolate, Peanut, Peanut Butter Chocolate, Apple Cinnamon, Mixed Berry, or Variety)