Trying to get and stay healthy is never an easy task, especially during the holidays. My husband and I have turned to weight lifting and protein drinks to help us reach our goal weights, and to help us NOT gain a bunch of weight.
I personally think building muscle is one of the first steps to losing weight and becoming fit and with winter here, this step can be a challenge. The cold weather makes me want to stay in bed, and since that isn't possible, I figure I will make the most out of these cold months. My workout routine consists of 5 to 15 miles on the stationary bike, 40 to 60 curls of 10 pound weights, and 50 to 100 kettle bell swings. As my muscles get built I will increase all the things I am doing.
With all the muscle building going on in this house, it's important to have a protein shake on hand as an after workout treat. Having a protein drink that has all the nutrients you need and that tastes good is a plus. Recently, I was introduced to Bodylogix Protein Powders. I was impressed with the fact they're all-natural and gluten-free.
Bodylogix is the first protein powder to be packaged in a 100% compostable, recyclable canister!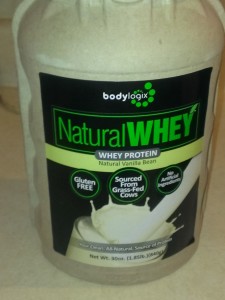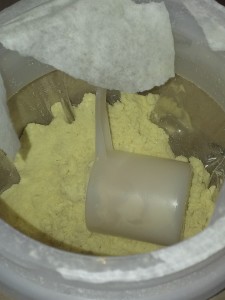 What does that mean? It means the packaging will not end up in the landfill! Have you ever been to a landfill? If not I recommend you go, it is pretty depressing.
Bodylogix comes in three different formulas, Vegan Protein, Whey Concentrated and Whey Isolate. It contains no artificial flavors, color or sweeteners, what does this mean? It means you're not putting a bunch of junk into your body before or after your workouts.
A Little About Each Formula
Bodylogix Vegan Protein – is dairy, gluten, soy, and GMO free. It has no chemicals or artificial colors, flavors or sweeteners. This makes for the perfect protein drink while working to be healthy, it also has all the essential amino acids, which come from vegan sources. Each serving is 25 grams of protein and only 125 calories per serving. A great pick me up after any workout.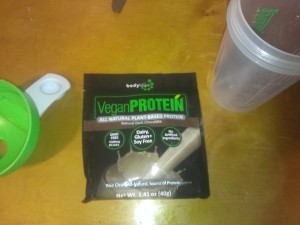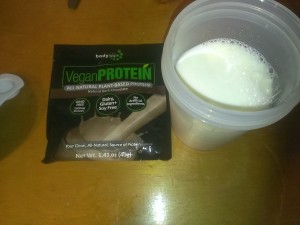 Since I am not a practising Vegan, I did mix it with cows milk.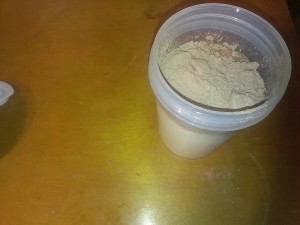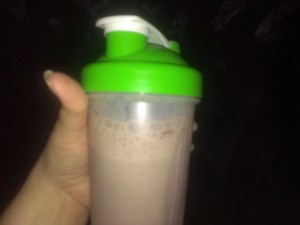 This particular mix, wasn't that bad, but it wasn't for me.
Bodylogix Natural Whey – Is sourced from grass fed cows, is also gluten and GMO free, free of bovine growth hormone and antibiotics, and has no artificial flavors, colors or sweeteners.  Each serving is 120 calories and contains 24 grams of protein.
This was my favorite out of the two I tried, I wasn't expecting it to taste as good as it does, and I can honestly say this is the best protein drink mix I have had to date. Usually the thought of protein mixes make my stomach turn, but this was yummy. Not only was I getting the health benefits of the protein, it also helped with the sweet tooth urge.
Bodylogix Natural Whey Isolate – Is a great protein mix for those who are lactose-intolerant. This formula has all the same benefits of whey protein without the lactose. This formula is also sourced from grass fed cows, has no artificial flavors, sweeteners or colors. It is also gluten and GMO free, and like Bodylogix Natural Whey it is also free of bovine growth hormone and antibiotics. With only 100 calories per serving and 25 grams of protein, if you're looking for a protein mix that is low in calories but has the extra protein, this particular formula is the one for you.
All three formulas come in natural vanilla bean and natural dark chocolate. Mixing the drinks are simple, one scoop of powder to your favorite mixing device and then fill it will either water or your favorite beverage. I also use milk, that just is my preference and shake/blend it until the powder is dissolved.
You can purchase Bodylogix at health food stores, Walgreens and Amazon
. Price of the product will vary depending on where you go, however, the suggested price is between $27.99 and $49.99 and come in 2lb canisters.
Make sure to follow Bodylogix on their social media channels to stay up to date on any new products or specials they may have going on.
Website | Facebook | Twitter