It wasn't until a few years back that I left the boxed dinners behind and started to cook almost everything from scratch. With a handful of cookbooks, I was ready to go!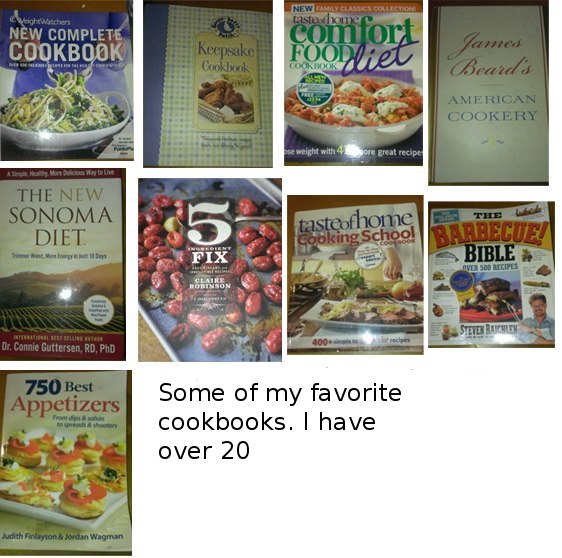 However, I learned quickly, that out of all the cookbooks I had, each only had a handful of recipes I liked or would cook. So to me the cookbooks needed to go, they were more or less taking up space, space that I really didn't have to spare.
Thankfully with having the internet you have almost every recipe you could want at the tip of your fingers. I always seemed to do things the hard way though, remember all those cookbooks! My way was always to grab a piece of paper and scribble down the recipe, of course using free hand writing, and hoping my memory was good enough to remember for how long, or when to place it in the oven and if I couldn't remember I was left running back into the other room with the computer in hopes whatever I was doing wasn't boiling over, or burning to the pan.
When I discovered this method to be a pain, I started taking pictures of the monitor with my phone, silly me who would have thought to have just looked the recipe up on my phone! However, having the phone in the kitchen when you're working with some sticky ingredients isn't the brightest idea.
Then came Pinterest, this was always my go to when it came to meal planning, I would lay in bed and scope for new things to make for hours, when I would fall asleep the phone would be dead, and my hands would hurt.
Thankfully, for my sanity, and the life of my phone I was introduced to a whole new way to cook in the kitchen! Of course this isn't new to some, but I am only just discovering this new little gadget, that is now my best friend in the kitchen.
The Key Ingredient Recipe Reader is everything this momma could have ever asked for!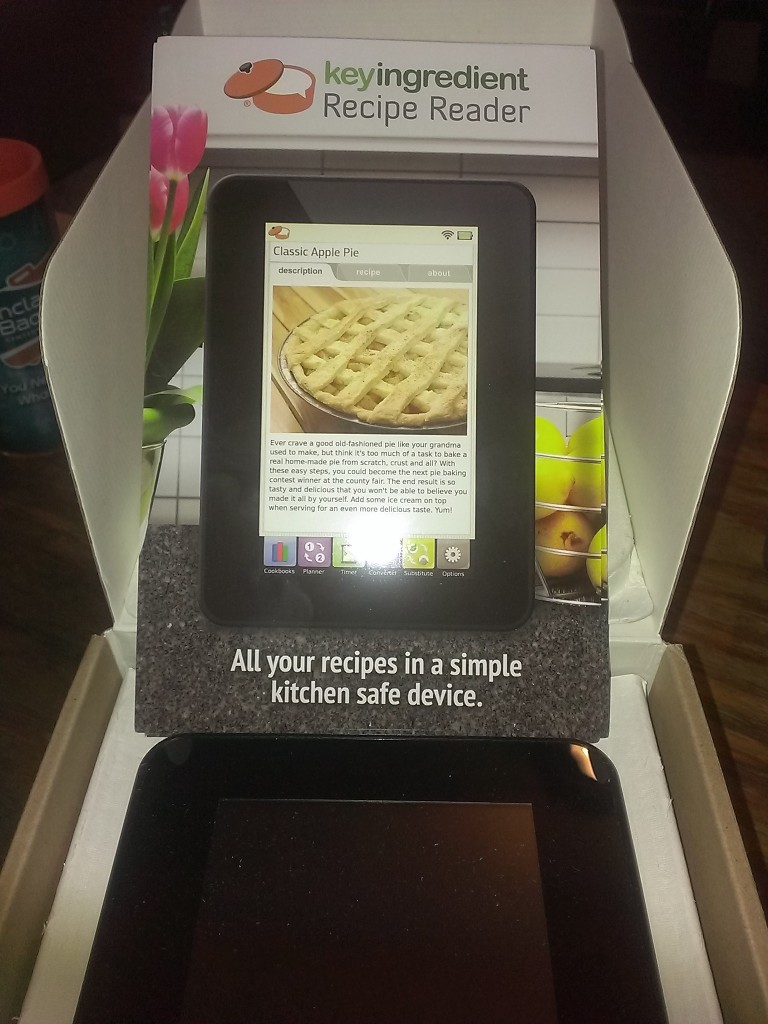 It has everything one could want when it comes to cooking, it has a built in timer…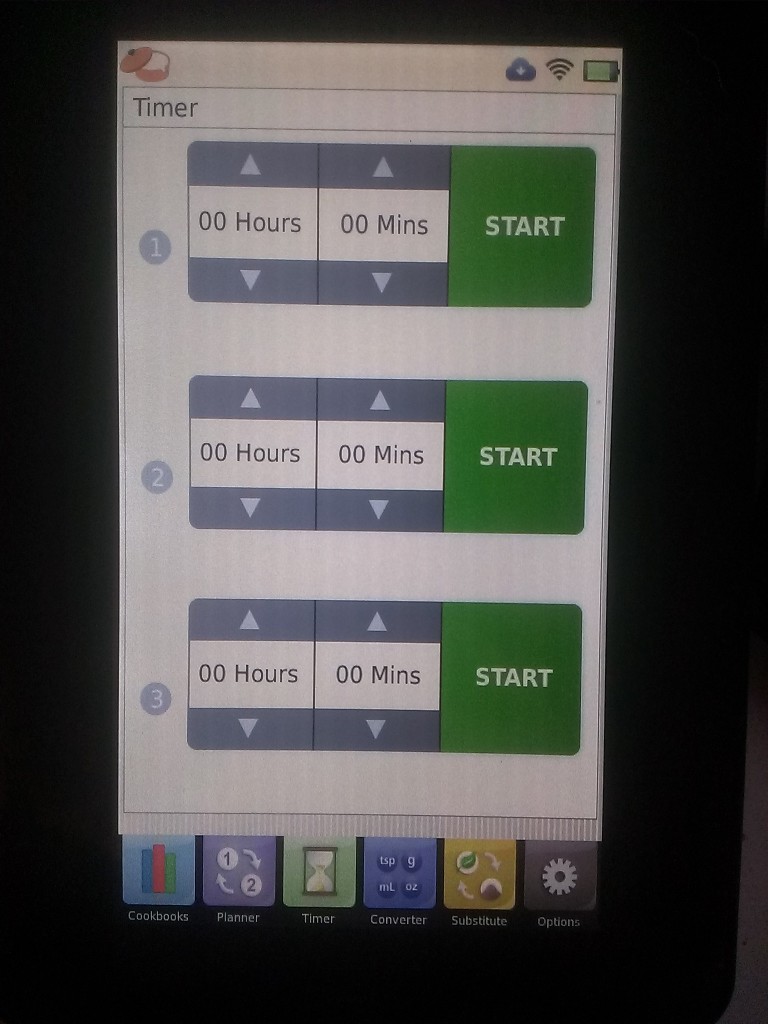 With having a built in timer, there is never an excuse now to why the food was either over cooked or undercooked.
It has a built in converter…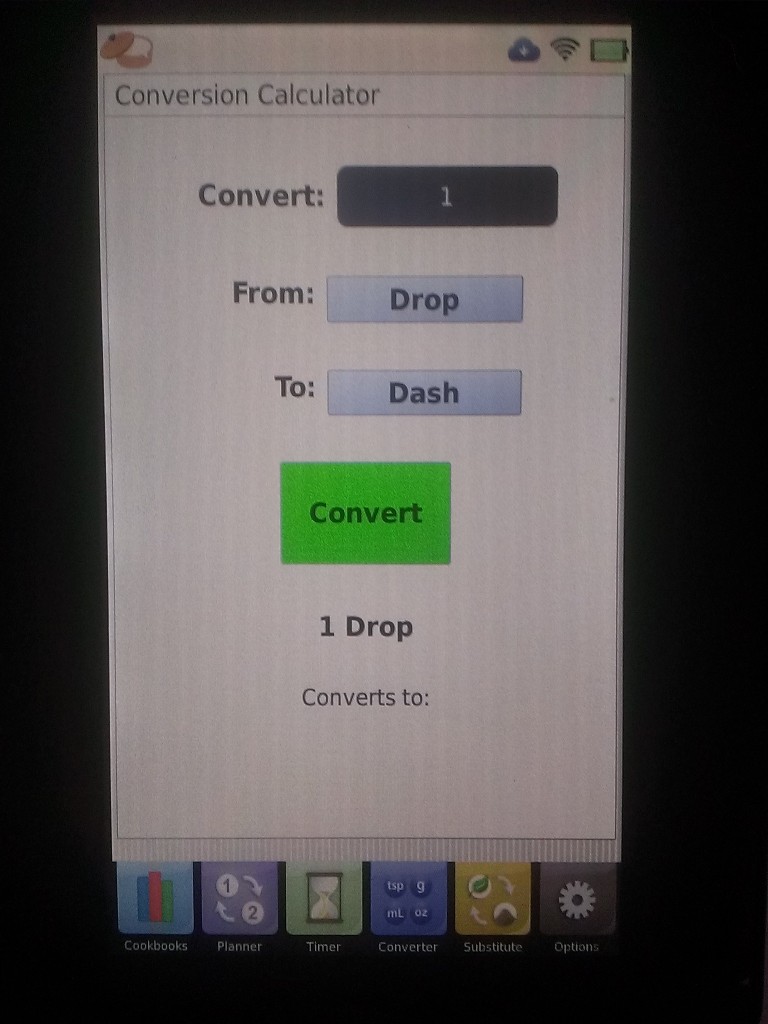 With having this feature, you never need to worry if your math calculations are correct. Let the Key Ingredient Reader figure it out for you, after all you're trying to whip up some tasty fiddles, not trying to do the math on how many teaspoons you need when a recipe calls for 4 tablespoons.
It also has a substitute section…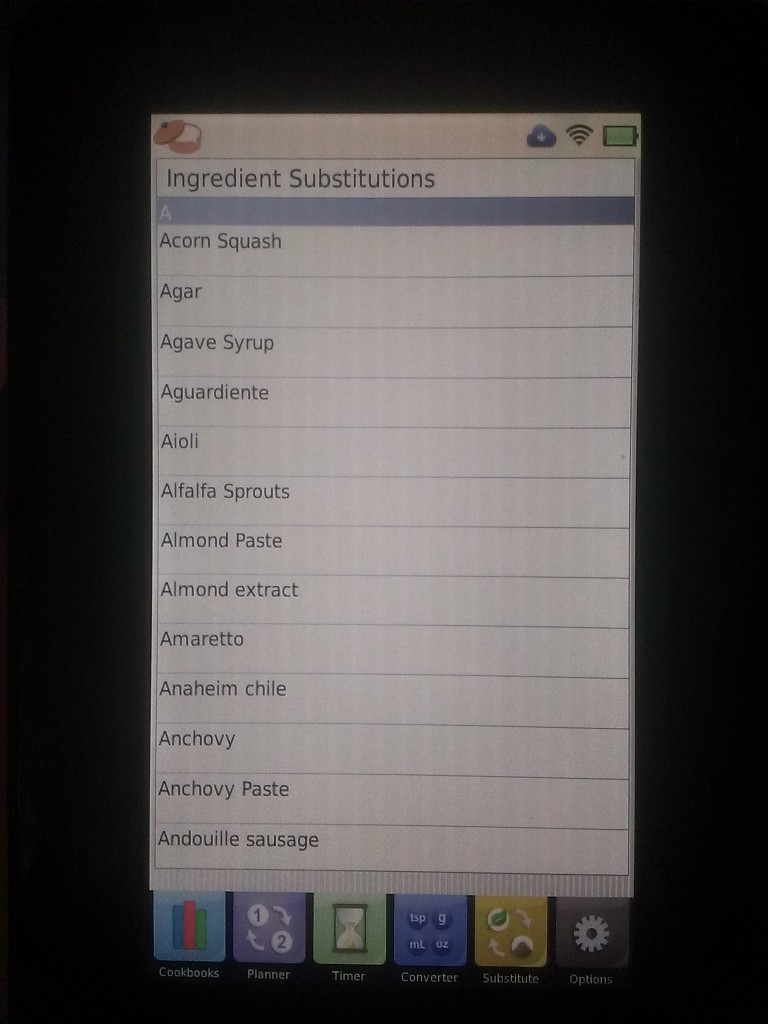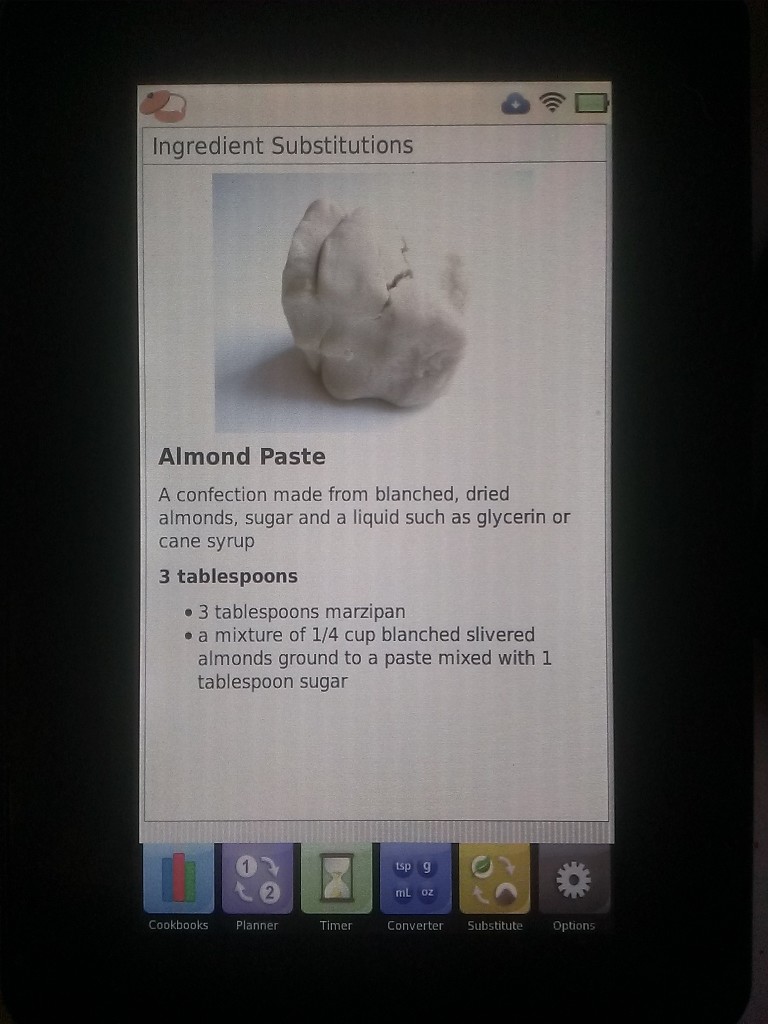 This is one of my favorite features, I don't always have everything a recipe calls for so having something at hand that can give me ideas on what to substitute is awesome.
However, that's not all, the Key Ingredient Recipe Reader, comes loaded with recipes, or if you're like me you want it all to be nice neat and in a place you know where it is, this is where the cookbook section comes in handy.
By going to the Key Ingredient site you can browse all the recipes they already have, or you can take all those cookbooks you have get your favorites out, and add them. Once you have them added you can start adding new cookbooks, and placing different recipes in different cookbooks. When placing recipes on the site, you can have it either set the recipes public, private, or friends. I have been adding some as private because they're coming from recipe books I own, and I don't want to get in trouble for copyright issues.
After you have things the way you like them, you can turn on your Key Ingredient Recipe Reader and with the built in WiFi feature your cookbooks, and the recipes will be sent to the handy kitchen gadget.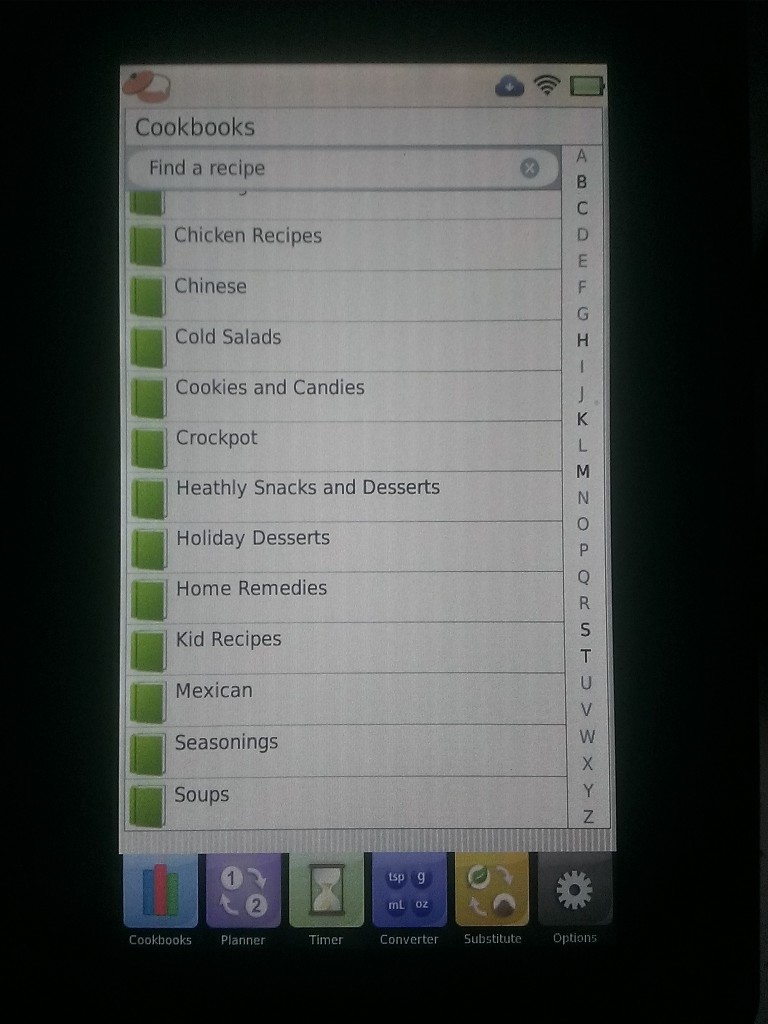 As you can see I have several different cookbooks, and I plan to add several hundred more recipes, when cooking from scratch you can never have to many recipes, especially if they're recipes for foods your family loves. The Key Ingredient Recipe Reader can hold up to 4,000 recipes, now that's a lot of cooking!
Another one of my favorite things about the Key Ingredient Recipe Reader is the fact is was designed to be in the kitchen. It has an easy wipe screen, from what I see it's enclosed good in case there was a spill. The back where you have your hook ups have covers to also help keep the kitchen elements out.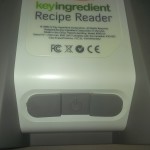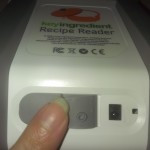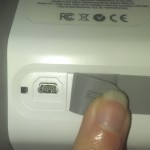 Another great feature is you can use it while it's plugged in, so if you have something that is going to take awhile to cook, and you have the timer on, you don't need to worry about the reader going dead while you're in the middle of cooking.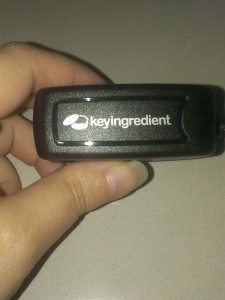 Now how is that for a kitchen gadget! This is a must have for those who love cooking, and those who have a lot of favorite recipes. If you would like unlimited cookbooks, ad-free browsing, unlimited private recipes and more, you can upgrade to the Prime for only $19.99 a year. This is totally worth it to have all your recipes in one place.
You can purchase the Key Ingredient Recipe Reader for $149.95 at the Key Ingredient site, Costco, or Amazon
.
Now you want in on a secret? One lucky reader of The Neat Thing in Life, is going to have a chance to also check out how awesome the Key Ingredient Recipe Reader is first hand, yup I get to give one away. WOOHOO, can you see how excited I am for one of you! This is going to make someone a very happy at Christmas, make sure to use the rafflecopter to enter and make sure to follow Key Ingredient on their social media channel.
Website | Twitter | Facebook | Pinterest