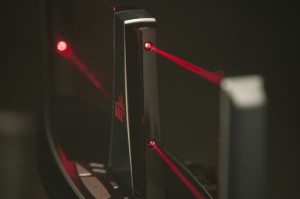 The Beamz player is already recognized as an innovative sound mixing tool that can be used by anyone regardless of skill level, but the Beamz by Flo has combined the great features of the Beamz controller with a more sleek and low-profile design.
The guys at Beamz recently sent over the new Beamz by Flo controller for us to try, and it has several advantages over the previous controller models. The low-profile design makes mixing with the lasers much quicker, and the device takes up a lot less space.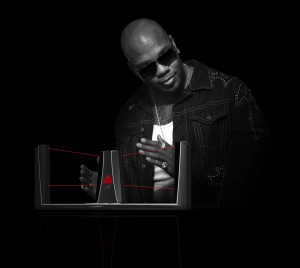 The Beamz does not offer the versatility of a professional mixing board, but it allows anybody to mix music quickly and easily. The original Beamz songs and a new jam pack is available for download on the Beamz website. This gives Beamz owners a total of 29 songs to experiment with.
Below are two mixes I recorded using the Stigmata sound kit and Frenetix sound kit included with the Beamz controller.
If you're serious about using the Beamz for mixing, studio software is also available at an additional charge. I had the opportunity to review the first Beamz controllers couple years back, and the studio software was included. Below is a freestyle mix I made using the studio software and a sound kit called GhostHack. This is a minimal dubstep kit that is not included with the Beamz.
Overall, the Beamz does what it is advertised to do and more. It can be used to mix custom sounds using the studio software, and it can also be switched to use as a midi controller. Without the studio software, the device is nothing more than an expensive gadget.
Combined with the studio software, you can use the device for real mixing, but you have to map the different sounds. If you want to mix and produce and not spend a lot of money the Beamz by Flo is what you need.