We all love taking our families out and doing fun activities with them. However, if you have a large family, those activities could cost you a ton. Many families are left sitting at home because they simply cannot afford to take everyone for a round of golf, or even to the paint ball range.
An Entertainment Membership provides consumers with discounts at some of their favorite places such as Famous Footwear, Dick's Sporting Goods, Carter's, and many other local merchants. These savings can range from buy one get one free, 20% off your order, and some places even offer up to 40% off.
The Entertainment Membership Coupon Savings book doesn't just offer you discounts on main attractions in your area, it also offers you discounts on vacations you may have planned, and even different restaurants in your area. While the Entertainment Membership book is not available for everyone, it is available in 120 different cities, and each book has hundreds of high valued discounts for the 2014 year.
The 2014 Entertainment® Book Memberships can be purchased at www.entertainment.com, through a local fundraiser or retail partner, or by calling 888-231-SAVE (7283). All of the coupons available in the 2014 edition are valid through Dec. 30, 2014.
We were sent an Entertainment Book Membership to check out, with being close to Memphis, this is the book we got.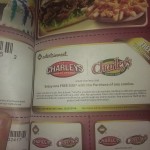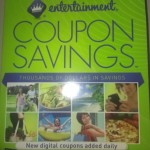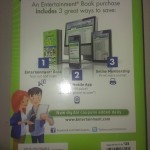 Right away I flipped through the book to see what we could save on in our area, I learned of new places in the area as well, that I never new was there. In our coupon savings book we have savings to a local gas station, SONIC, a local grocery store, the Pink Palace Museum, bowling alleys, different name brand stores, and even McDonald's!
I did notice right away the coupons are not good at all locations, they do have restrictions on them. I love how the book is set up, and organized, so if we wanted to travel, we could go right to the Travel section of the book where we would find, discounts to Avis, Alamo, and even budget truck rentals.
We have been going to Memphis more often and doing more things with our daughter, so this book will come in handy!
How about all of you, do you like going out for a round of golf, or maybe to a local hot spot but the price for the family is a bit much? Well, I got great news one lucky reader of The Neat Things in Life, is going to have a chance to win an Entertainment Membership Book for their local area!
Giveaway is open to US residents, please use Rafflecopter to enter.