Now that the holiday season is in full swing, many are rushing out to their favorite store to purchases all those gifts to put under the tree. Let's be honest, after spending hours shopping and wrapping up those presents, how long does it take for that gift to become a thing of the past and to end up shoved under the bed or in the closet.
This holiday season consider getting your loved one a gift that they can display proudly on the wall, and allow everyone that comes into their homes a chance to show off something they love. Whether it be a picture of their beloved dog, a passed on loved one, or a favorite character of theirs.
Recently, I was introduced to a guy named Mitch Mortimer. Mitch, is a successful marketing consultant, who lives in Ontario Canada. While Mitch has helped many in his field, his main love and passion is for art. Mitch specializes in pencil art, he loves capturing those moments that mean so much to those ones he is doing the drawing for.
I was able to check out some of the work Mitch has done, and I have to say I was beyond impressed.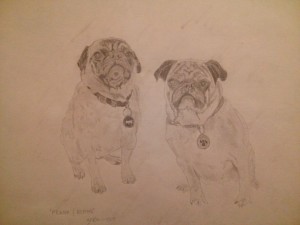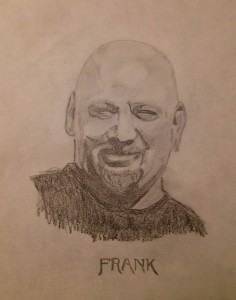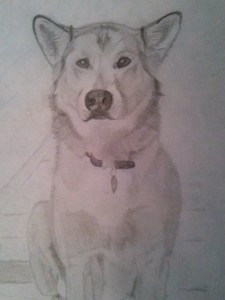 Look at the detailing! A picture like this would make a great addition to anyones living room wall, or even their bedroom wall. While I cannot draw myself, I have always had a small love for art. Mitch as kind enough to do a drawing for my daughter, this was a bit of a different request.
My daughter has a love for Monster High dolls, so I asked if it was possible if he could draw her a monster high one.
Mitch did an amazing job on this, now I will be framing it and hanging it up in my daughter's bedroom. This is a gift that will not end up under her bed or in the closet.
If you would like to get that special person on your list a custom drawing, you can contact Mitch directly from his site by going here and scrolling to the bottom.
Enter to win a drawing by Mitch, with up to two people. This is a $500 Value!