When it comes to germs you can say my family is germophobes, while we don't block all the germs we try to block most. With all the deadly germs floating around, we have to make sure we attempt to protect ourselves from catching something that lays us up in the bed for days. So you will see us either washing our hands a lot, or applying a germ-fighting product to our hands.
When we were staying in Michigan with family, since the kids all went to public schools we went through a lot of hand sanitizer, however, sometimes applying so much protection on to our hands can also be a negative thing.
Recently, I was introduced to a product that would not only help me fight the germs, but also one that is all natural and perfect for every member of the family even those little babies!
Mother' Therapy Organics uses only the purest organic and natural products they can find, making this the perfect product for those little ones and big ones alike. Mother's Therapy Organics is a woman-owned company, and they strive to make sure that parents have a healthy option to protecting their children from all those germs that float about, all while keeping their skin healthy and smooth.
We were sent the family pack of products to review.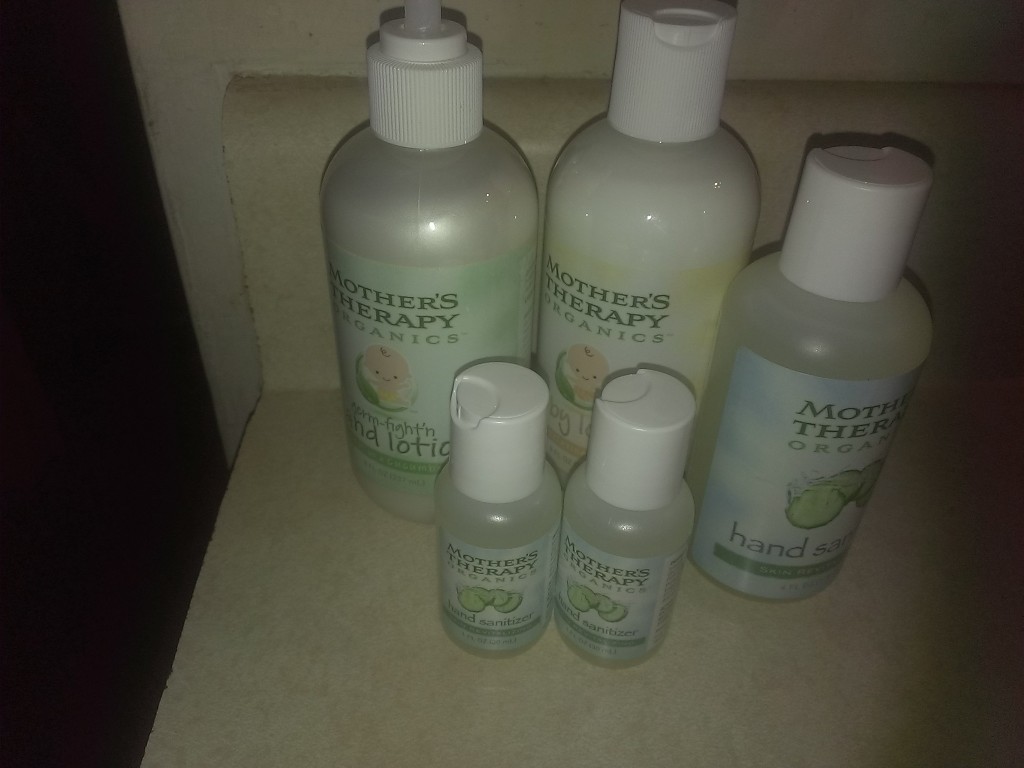 The products we received to review were the baby lotion, hand lotion, and hand sanitizer. The Mother's Therapy Organics Baby Lotion is made to not only protect your babies skin, but also to soothe it. I like that the lotion isn't all greasy and doesn't leave a big mess.
Their hand lotion is made for those changing diapers, it's to be applied before and after the changing. This not only helps keep your hands soft, but also keeps those germs away. I would have loved a product like this when my daughter was a baby. After changings we would use a wet wipe to clean our hands the best we could, but having a germ-fighting lotion would have been nice.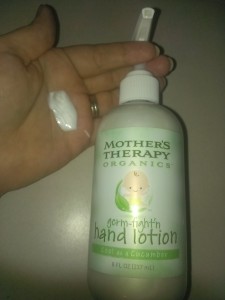 Their hand sanitizer is another great product to have on hand, this particular product kills 99% of most germs. The active ingredient in this product is 62% natural alcohol. It is believed that a small amount of alcohol also helps to keep the skin soft.
I like that after using the products my hands smell fresh and not all chemically. That is one thing I disliked about using my normal hand sanitizer, is the chemical smell and taste while you eat. With Mother's Therapy Organic products the only thing I smell is cucumbers.
One lucky ready of The Neat Things in Life, is going to have a chance to win the same products I reviewed, which is a $30 value. Use the rafflecopter form below to enter. Good Luck!