Please note I received the same price pack that is being given away.
Every Thursday night is Family night at Ryan's, HomeTown Buffet and Old Country Buffet. One thing I like about family nights, is they find fun ways to bring the family together. In September, Buffet Inc. teamed up with Garfield to bring a fun night with the big fat cat himself.
This month is no different, Buffet Inc. has teamed up with classic Hasbro board game Clue. What does this mean? It means every Thursday in December from 5 to 8pm, families can come in to any participating Ryan's, HomeTown Buffet, or Old Country Buffet, to enjoy Clue-themed activities and special discounts from Hasbro. During this time you can also enter to win a tree trip to Singer Castle on Dark Island in New York, this trip is valued at $10,000! Now that is a family trip that wouldn't be forgotten.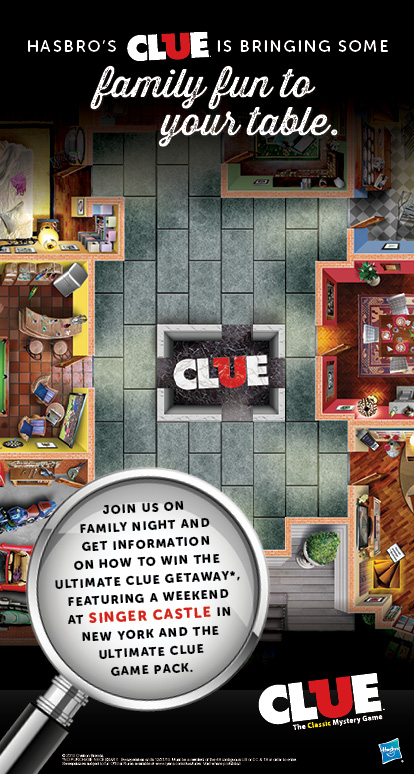 As with all family nights at the popular Buffet Inc. restaurants kids eat for just 99 cents with an adult purchase, and the kiddos will also get free balloons and cotton candy. To help with the celebration we were sent a fun prize pack to get help us with family night!
This prize pack includes a Hasbro Classic Clue game, a small magnifying glass, and four meal passes.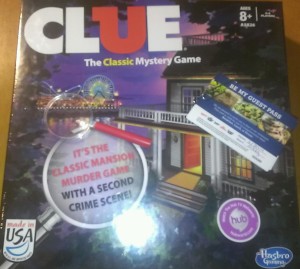 I like the new verison of Clue. There's now two different sides you can play on, which makes for even more fun. With it having been years since we last played it took a bit to get back into the groove of things. Clue is a great game to get those brains in thinking mode, and can be enjoyed by those in the family from 8 an up.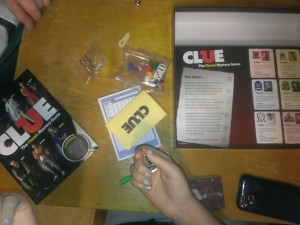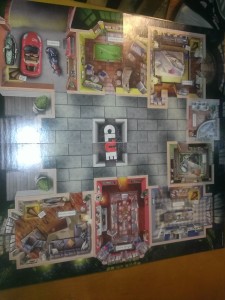 How many of you would like to get in on the Clue action? I have a prize pack for one lucky reader as well! Giveaway is open to US residents 18 an older.