With the holidays in full swing, many will be doing a lot of entertaining, and with entertaining comes finger foods. Finding healthy finger foods can sometimes be a challenge, thankfully New York Style has the perfect snacks to make entertaining not so stressful.
Recently, I was sent a hostess kit, this kit included several New York Style products, a serving tray, recipe cards, and a New York Style chip clip.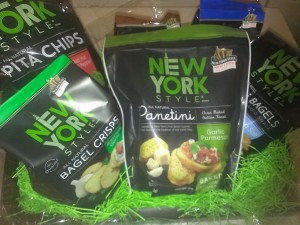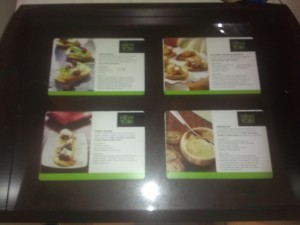 We received 6 different kinds, and I knew right away what we were going to be making to serve up as a pre-Thanksgiving snack. We usually always have Thanksgiving dinner in the late afternoon, and the kids are usually always fussing about being hungry.
We made little turkey bites with the bagel crisps. A little cream cheese, slice of turkey, topped with a slice of cheese.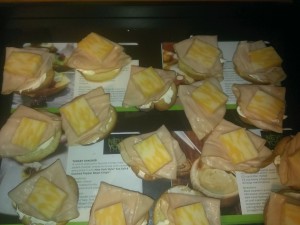 These little snacks were such a big hit, it didn't take long for them to vanish, lucky I scored a few to snack on myself.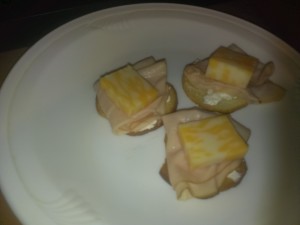 My husband also made little bites with turkey, pickle, and hot sauce. Before getting the kit, I would have never thought to be creative with the New York Style bagel crisps, they also carry other great products that also make for great snack foods. Whether for dipping in salsa, or making small finger snacks.
In this kit we also were able to try the new sweet swirls. The sweet swirls comes in chocolate and cinnabon.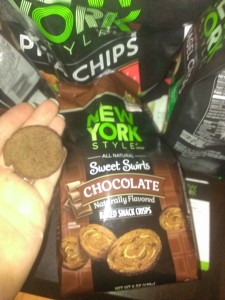 The chocolate one is a bit different, this would be great paired with a chocolate mousse. Our favorite was the cinnabon, I had planned on making mini pumpkin pie bites with these, however, they didn't make it past day two of being in our home. The cinnabons were a big hit with everyone.
If you're entertaining, or going to parties this holiday season, let New York Style help you bring the perfect dish to pass. With several recipe ideas on their site you're sure to find a crowd pleaser like we did!
Use the store locator on the New York Style website to find a store in your area that sells New York Style Products.