I received product for review purposes only, I received no monetary compensation for this post and all opinions are my own.
One thing I dislike about winter is the cold! You would think since I grew up in Michigan with the cold and the snow, the cold days in Tennessee would be a breeze. Well, they're not, I think being spoiled to the Tennessee warmth, has my body thinking it needs to be warm all the time. However, I am not the only one in the family that the cold bothers, my daughter is another one, so when cold temps hit we are forced to stay inside.
If you have kids you know what this means, it means you'll be hearing a lot of those "I'm bored", "there's nothing to do", "can we go to the store", and to be honest I would rather be cold then hear that all day everyday.
So when winter approaches, I like to stock up on craft supplies! You cannot go wrong with craft items, whether you get scrapping booking supplies, clay products, or even bead supplies to make neat jewelry, this is one momma, that will not be hearing the boring cries all winter long!
Recently, I had the opportunity to check out Oriental Trading, let me first start out by telling you this company has a little bit of EVERYTHING. Got a party? No problem they have the party supplies to make it a party to remember! You in charge of the holiday event? Again, no problem they have all those special occasion items and novelties, that will have everyone asking you to plan the next event.
Or maybe you're just a home-schooling family like us, and like to have a lot of fun things on hand for your kids to do. Oriental Trading has you covered here as well, they have oodles of craft supplies, and when I say oodles, I mean oodles.  They have crafts for kids, crafts for adults, art supplies, religious craft items, and my favorite beads!
With being Native American and my mom doing a lot of bead work, I thought it would be fun that my daughter and I learn a little beading. Did I mention Oriental Trading has a lot of bead supplies? We finally settled on a few DIY bracelet kits, some beading tools, some pearls, and of course some charms.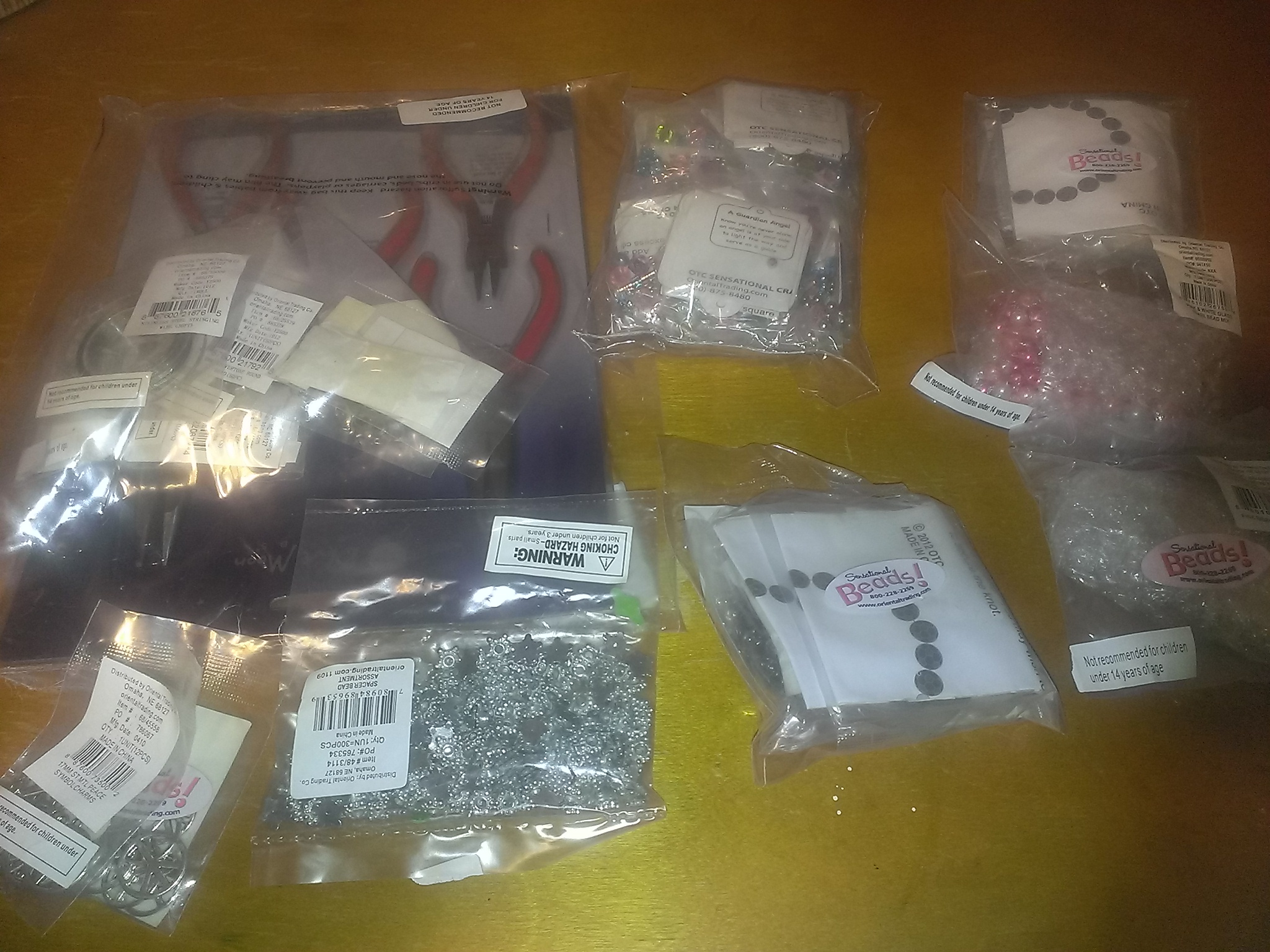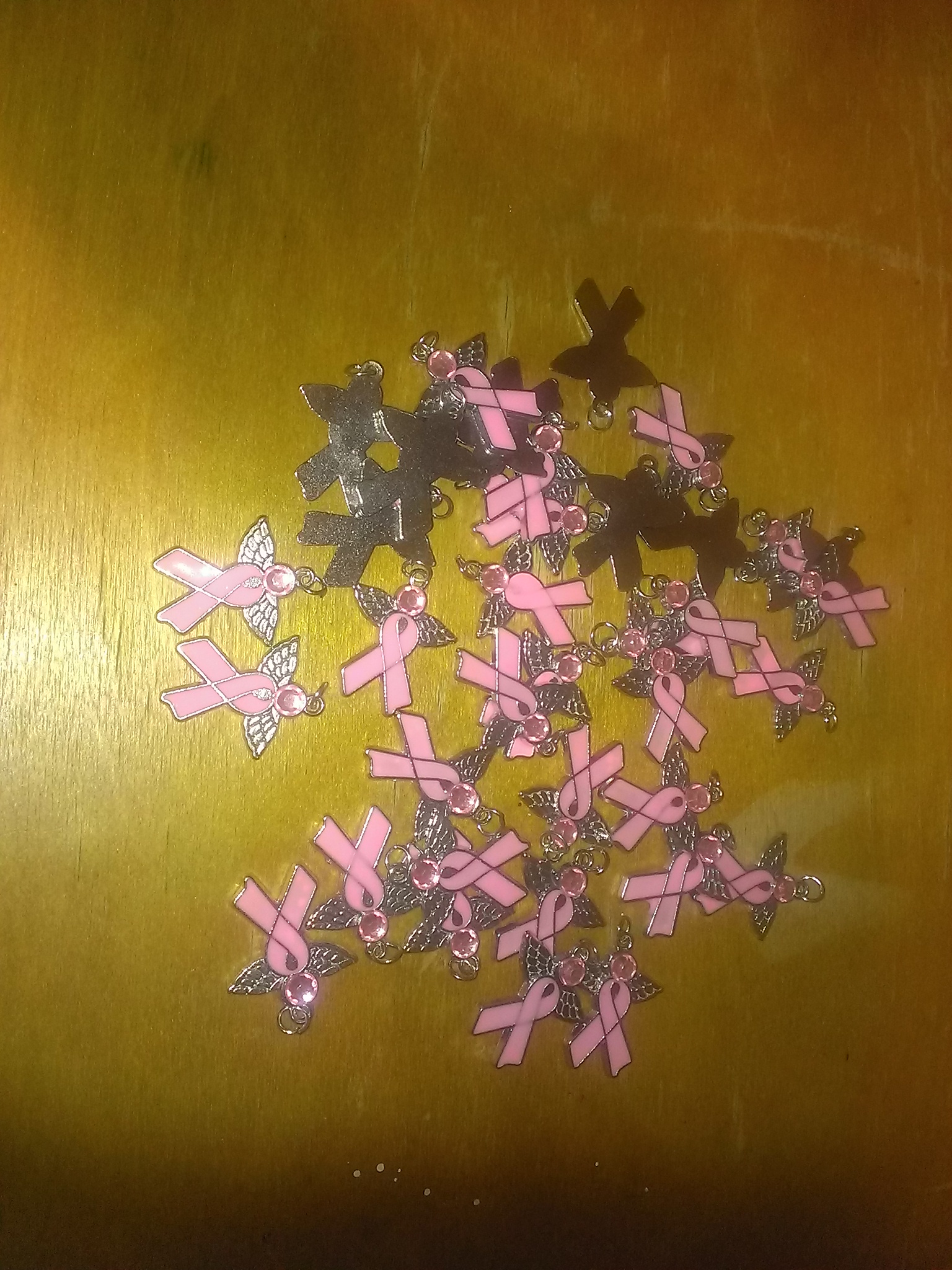 After checking everything out we started to make our bracelets, to be honest, I am clueless when it comes to making things, so I just went with it.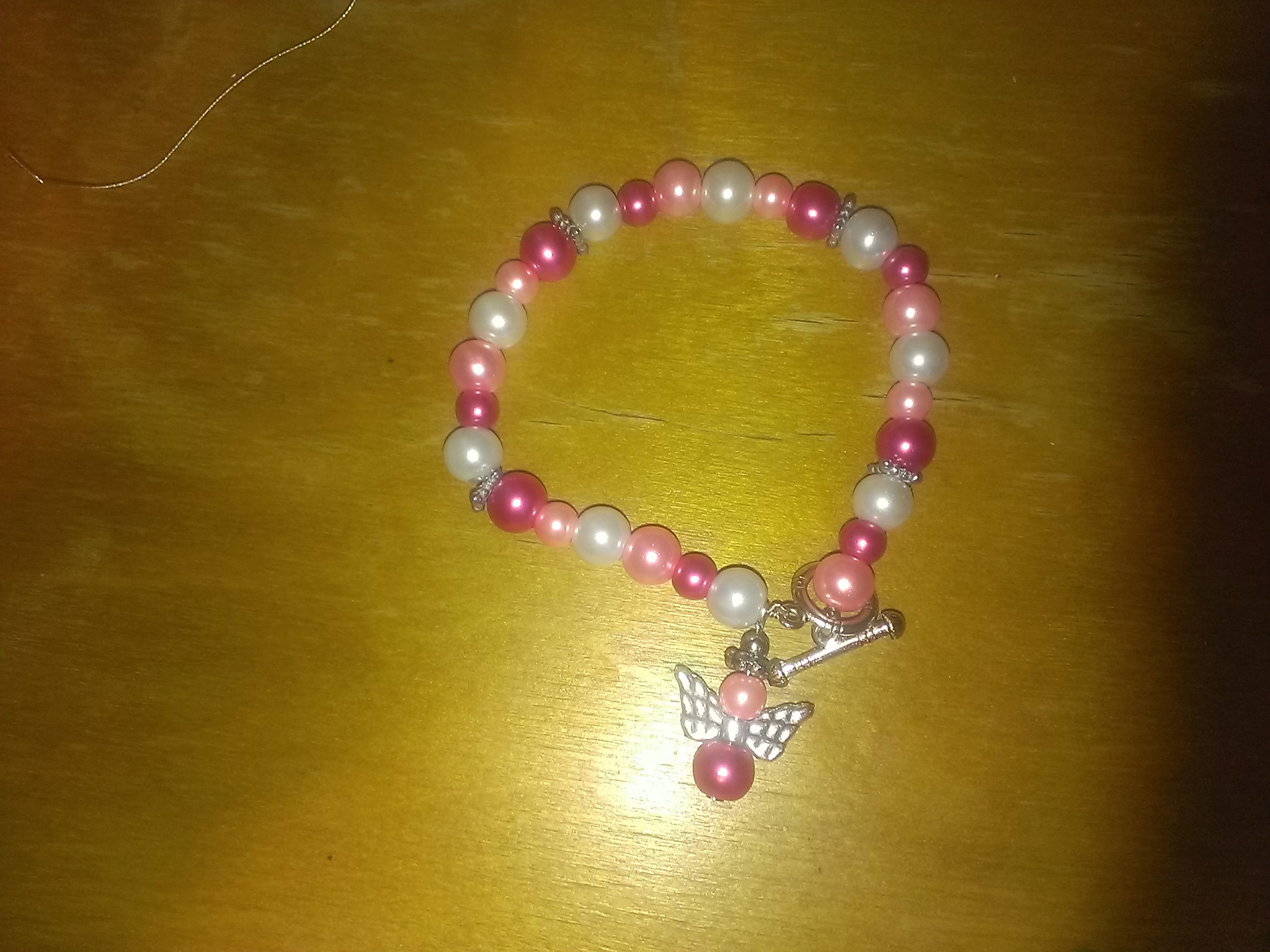 How do you like the angel bracelet I made, don't tell anyone the wings are UPSIDE down!!! I didn't realize this until I was finished. However, I love the bracelet and my daughter is having fun making different things with the beads as well.
If you like making things Oriental Trading is where you want to go and stock up on supplies, their prices are AMAZING. Did I also mention they have the lowest prices around, and if you find the same item cheaper elsewhere, as long as you show them the price they will beat it by 10%, now that is what I call great deals.
Now who wants to win a bracelet like the one above made by me? I promise the wings will be put on properly, I cannot promise the bracelet will be perfect though, since I am just learning to do bead work! So let's start 2014 off right, with your very own Angel.
One lucky readier is going to win an Angel bracelet made by yours truly, ME! Are you excited? You should be!!! Just follow the rafflecopter to enter.