I have tried to make weight loss my main focus for many years, however, it seems as if I always fail at accomplishing my goals. I have decided in 2014, I will be doing whatever I possibly can to lose weight, I even turned Dizzy Mommy Chronicles into my weight loss blog, in hopes that blogging my weight will help me reach my goals.
Recently, I was sent some products from Puritan's Pride, to help aid me in my weight loss journey. Please note, these products are not intended to treat, cure, prevent, or diagnose any disease. They are a supplement, and will work differently for everyone.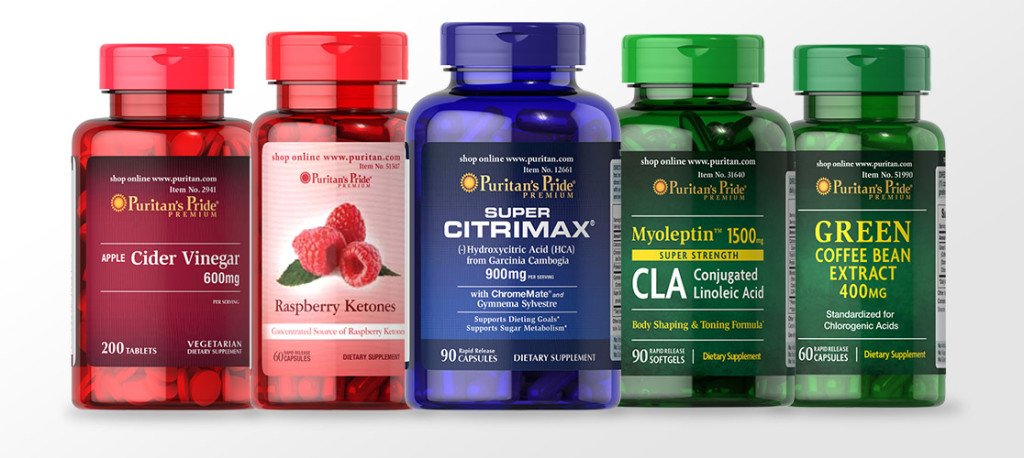 The product I received included Apple Cider Vinegar pills, Green Coffee Bean Extract, Super Citrimax, Myoleptin, and Raspberry Ketones.
These products have a lot of buzz going on about them, because they're known for their ability to help aid in weight loss, and the antioxidants they have to offer. While there hasn't been enough scientific evidence to back up the findings that these products do indeed help with weight loss. Many who have taken them have noticed a change in their bodies.
I have always heard that apple cider vinegar and green coffee bean extract had many things to offer the body, and adding some apple cider vinegar in your water could help with your bodies pH. However, if you have tried apple cider vinegar you wouldn't want to drink it.
I was thankful to receive pills! Have I noticed a change with taking any of these supplements? No, however, I was also just diagnosed with being Insulin Resistance as well, so even though I was working out, taking supplements, my body was not responding.
Do I think these products offer anything to those who take them? Yes, I do! However, I am not a doctor either, I can only state this based on things I have seen, and I have taken Raspberry Ketones in the past with seeing some results with the weight.
Also, keep in mind when taking any supplements, to check with your doctor and when you add them you also have to add exercise, and a clean eating slate, no eating fast food while staying up late watching reruns of Married With Children.
In order for any product to work you have to work with it!
You can learn more about Puritan's Pride and the products they have to offer by going to their site.
To keep up to date about new products of any sales they have make sure to also follow them on their social media channels.
Facebook | Twitter
Again please note, these products are only supplements and you have to add some daily activities and meal changes in order to see any results. These products are also not meant to treat, cure or diagnose.