I received product for review purposes only, I am no doctor and can only give my honest opinion on how the product worked for me.
How many of you have struggled with the scales? Whether it seems to always be on the rise, or you have one that likes to bounce. When it comes to struggles, I know them all to well. I have the scale that bounces, it bounces so much it often sends me into a depression, and it discourages me from continuing on with my weight loss journey.
Especially, when you watch what you eat and you work out daily. Recently, I was sent a product to test out, something that would help me in my struggles. This product is a product designed by ZHENA's Tea. ZHENA's Tea is made with organic products and has been featured on shows such as Good Morning America, Rachael Ray, and even Dr. Oz.
ZHENA'S Tea, has just launched its new wellness drink Extra Strength Slim Me, this new tea is 100% natural. Tea has been known for its many great benefits, and if replaced with your normal sugar drinks such as soda, juices, and even those diet sodas, can help one lose weight.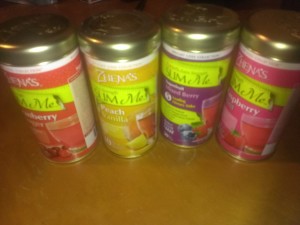 One thing about this tea that I like, is it can be served hot or cold, I am not much of a tea drinker, but sometimes I get bored of water and I want a little something different. I like that this is a tea that can help with my weight loss, and not one that would make me drink my calories.
Slim Me is known to help increase the metabolism and also give you energy. An energy without the jitters, if you have had energy drinks before you know what type of jitters I am talking about. It helps promote healthy digestion, helps suppress your appetite, and it doesn't require a huge change in your lifestyle and diet.
However, this tea alone is not going to make you lose weight, you also have to do your share of work, and that means cutting out the processed foods, sodas, and all the other crap you put in your body, and if you want the blunt truth, if you're looking to lose weight, you have to have some sort of daily activities in your life, whether it be walking, working out, or doing more household chores.
Slim Me includes 10 different natural herbs that are known for their weight loss properties. These herbs some may have heard of and some may have not, they have got a lot of buzz lately, with the fact that they have been shown to help those trying to lose weight. A few of the herbs you will find in Slim Me Tea are Green Coffee Extract, African Mango Seed, Garcinia Cambogia Fruit, and Raspberry Ketone.
ZHENA's Slim Me Tea comes in four different flavors: Raspberry Mint, Cranberry Ginger, Peach Vanilla, and Superfruit Mixed berry. Each one comes in a tin container, and has 30 tea bags and can be purchased nationwide at Rite Aid Stores for $9.99
I was sent a tin of each flavor to try out. I noticed right about the tea does have senna in it, which means this isn't a tea you want to drink all the time. I tried Raspberry Mint first, this was tried cold, to make the tea you place one tea bag in 8 ounces of water. I placed three in a bottle of water and sipped on it all day.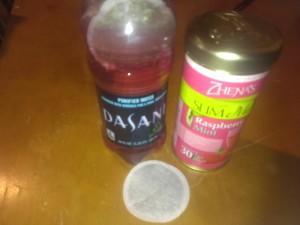 It was certainly different, however, it wasn't as bad as I thought it would be. The Cranberry Ginger does have a heavy ginger taste, not my favorite, but I have to say peach vanilla was my least favorite. My favorite out of the 4 was the Mixed Berry.
I noticed that the tea did suppress my appetite, and over all I felt better when drinking it. For best results it's recommended you drink a glass before each meal.
I would I recommend this product to those wanting to lose weight, yes! I would also recommend that you don't depend on this tea, and you do give your body a break. Use this as a supplement, and don't expect it to be the magic cure to your obesity.
Remember in order for a product to work, you to have to work with the product.