My husband has been very interested in 3d Printing since he first heard about it a few years ago. He had always showed interested in wanting to make the purchase, however, the prices were extremely high, and we new we would never be able to make that purchase. Well, this year we took the plunge. We decided we would take a small part of our taxes and make the purchase. This decision wasn't one that we took lightly, we pondered on it for awhile.
We have always wanted to start our own business, and we knew if we wanted to make money we had to spend money. So once we had the "extra" money we took the next steps and purchased the 3d printer, and that was when Neat Things in 3D was born. We turned the spare bedroom which is not being used into the shop, so we were ready when we got the printer.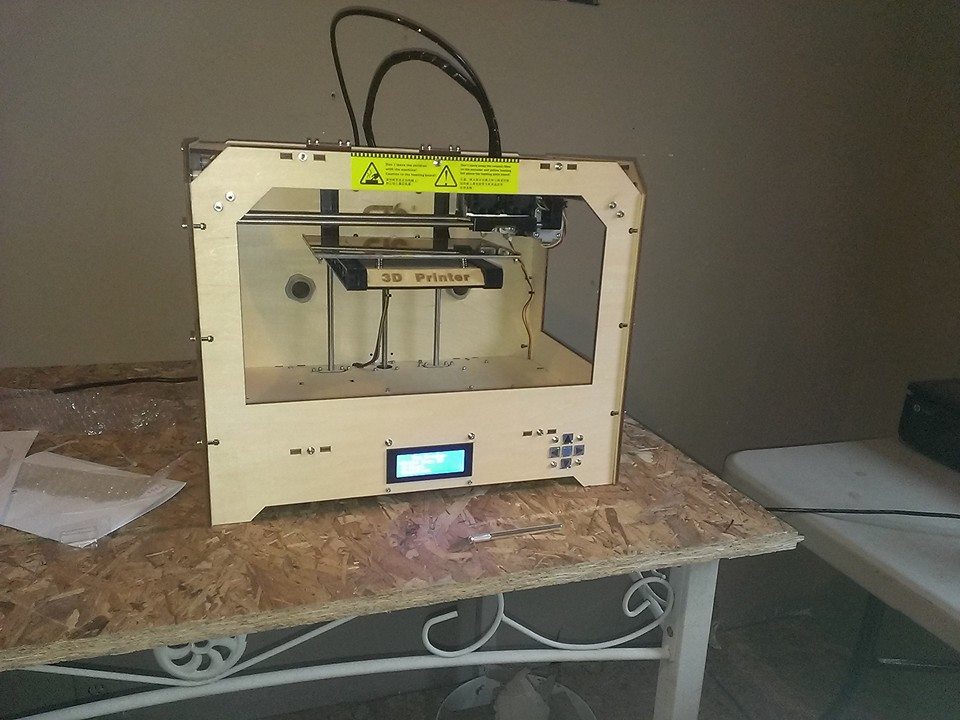 The printer came with yellow, so we were able to play around a little bit with the printer before the other colors we ordered showed up. I have to say thus far, this is the smartest item we have purchased.
This product took a bit of figuring out, and getting use to. However, we finally got it, and we are now printing products to sell. What better way to get exposure and be seen then to run a giveaway! The item we will be giving away today is the Heart of Gold. This product is a movable item, and stands 3 inches tall. The gear heart can also be purchased in glow in the dark, plink, blue, yellow, green, and orange.
Check out the pictures of the product as it's being printed and ready for assembly.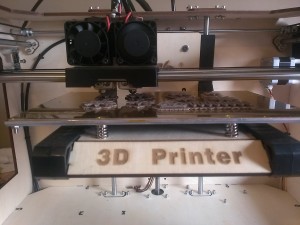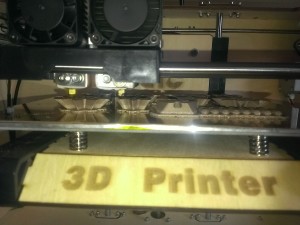 This particular item is 17 parts, and took 4 hours to print.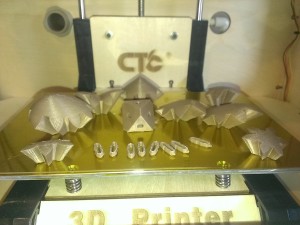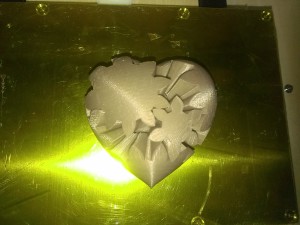 The 3d printer we purchased takes several different kinds of material, we are currently printing with ABS, which is a non-toxic plastic, and is the same type of plastic that is used to make legos! How neat is that, after we get going we will be purchasing other types of plastics, and we will be making custom phone cases, bracelets, and whatever else we come across that we think is neat.
The current colors we can print in are yellow, pink, blue, green, gold, orange, and soon glow in the dark. We are currently making geocache trinkets, geocache containers, gear hearts, gear skulls, geocache coins, guitar picks, and we will be also doing bird houses!
Click the video below to see the beginning of the Heart of Gold being printed…
Now let's get back back to this giveaway. One lucky reader here in the US will have a chance to win a Heart of Gold! Follow the rafflecopter below to enter and make sure to follow Neat Things in 3D on all our social media channels where you will get sneak peeks of what is going on in the print shop.