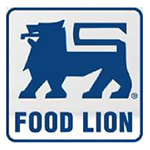 I am one who likes to save money, so when it comes to spending money, I do what I can to make sure I get some sort of discount! When I shop on-line I go for products that offer free shipping, on top of that free shipping I always look for a percentage off coupon. When I purchase items in the store, I try to always have some sort of coupon for it, whether it be a store coupon or a manufacture coupon. If I don't have a coupon, I hit up the mark down aisles and the products that are on sale.
Food Lion knows how much your hard earned money means to you, and they want to help you save those hard earned dollar bills. Food Lion recently introduced its MVP Coupon Hub for their MVP members, and I was able to check it out first hand!
In order to take advantage of Food Lion's MPV Coupon Hub, you first need to be an MVP member. Signing up only takes a few minutes, once you are signed up you can request to receive a MVP card.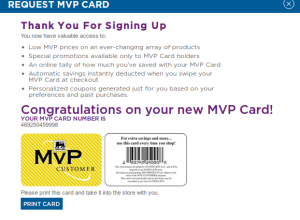 One thing I like about signing up for the MVP program at Food Lion, is I can print my card and I don't have to wait for one to come in the mail. As soon as you have a MVP number you can start loading up coupons on your card. Not sure which coupons you want to load up? The MVP Coupon Hub makes it simple to search for coupons, whether you want household related coupons or food related coupons. You can search via expiration date or value amount. Once you find a coupon you would like to use, you simple click on it and it will load it to your card.
If you're like me and you would rather have a physical coupon, you can simply just click on the print at home and clip the coupons you would like to print.

Sounds pretty simple right? Well, it's as simple as it sounds. Sign up, get a MVP number, start clipping and saving. It's as easy as 1, 2, 3! In order to get the most out of the MVP Coupon Hub, you will want to keep checking back to see if they have new coupons loaded.
Want a chance to save even more money? To help introduce the MVP Coupon Hub, Food Lion has a great sweepstakes going on right now, called Save To Win. From now until March 4th, Food Lion will be selecting 8 winners each week, these 8 winners will have a $25 Food Lion gift card loaded onto their MVP cards! Entering is simple, just visit the MVP Coupon Hub and add a coupon onto your MVP card. Yup, it really is that simple, load some coupons, save some money, and be entered in to win a $25 Food Lion gift card. Did I also mention there will be a grand prize winner? One lucky entrant into the Save To Win Sweepstakes will win $1,000! This will be loaded on to the winners MVP card so they can get those freezers filled. Click on the banner below for more information on the Save To Win Sweepstakes.

Guess what? I am not done, Food Lion has also given me four $25 Food Lion gift cards! Yup, four readers of The Neat Things in Life, are going to have a chance to win a gift card to help them save on their grocery bill. To enter use rafflecopter below. Since these gift cards can only be used at the Food Lion stores, please make sure you have a Food Lion in your area.
Not sure if there is a Food Lion in your area? Simply click here and check using the Food Lion Store locator.