It's no secret the temperatures have been crazy cold. With temps falling in the negatives this has left many people stuck inside. We were stuck inside not long ago because of the ice, I have family in Michigan that were stuck inside because of the snow and cold temps, and I know a lot of kids from all over the US have had way to many snow/cold days! I am sure they're not complaining to much, but I am sure many of you have heard that 5 letter word more than you would want to.
Tired of hearing the kids say they're bored? Here are 5 top inside ways to entertain oneself while those temperatures outside are ever so cold.
1. Play Board Games – What better way to kill boredom then a nice long game of Monopoly. When I was growing up we had more board games than the store. Board games are not only a great way to have a little family bonding time, it is also a great way to entertain the kids while everyone is stuck inside.
2. Play at Luckity.com – If you're going solo or if you're really sick and tired of hearing "I'm Bored" you can always go to your quiet spot and play bingo at Luckity.com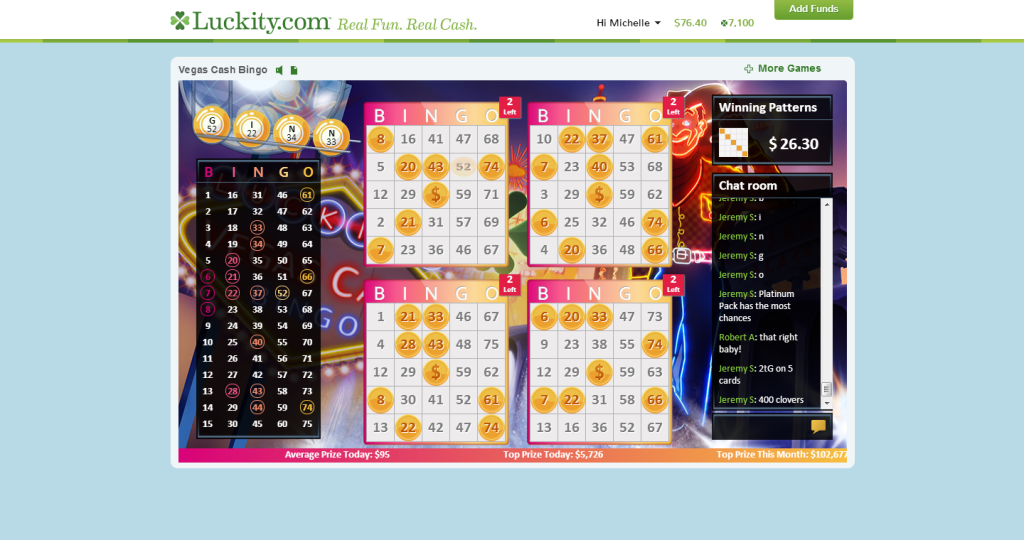 For a limited time you can get $5 free to play when you create an account. This is a great way to check out what Luckity.com has to offer and to see if it's for you. Just simply click here to sign up and get $5 free to play, make sure to enter eoo98 at time of registration and when you fund your account with $10 you will get an additional $15 FREE! I know you love free money.
That's not all though, once you sign up you will also be entered into the weekly giveaway at Luckity.com of $100!
3. Teach the kids to Bake – Baking can not only take boredom out, but it can also help warm up the home and belly on a frigid cold day. I mean who doesn't like some good homemade brownies and cookies, and while you are making the yummy goodness, you're also teaching your child how to bake, basic math for the younger ones, and how to warm the house while making some good eats.
4. Do Arts and Crafts – With so many different holidays coming up Arts and Crafts is a good way to knock out boredom, and make something crafty for someone you love. Some things to consider making mom for Mother's Day is a paint chip dry erase calendar. These are cheap, fun and easy to make. With using Pinterest you can find so many fun craft things to do with the kids and chances are you have many of the items around the house already to complete the project.
5. Watch Netflix – Netflix has a little bit of everything from family friendly movies and shows, to relax in bed and enjoy a good adult flick. I have found so many great movies with Netflix, and during the frigid cold temperatures my husband and I were able to get caught up on some of our favorite shows. Such as Dexter, Gold Rush, and Yukon Men.
What are somethings you have been doing to help keep the kids or yourself sane during these cold winter days?