Losing weight is not as easy as one, two, three. While for some they have no problem managing their weight, and for others it's an everyday struggle. I happen to be one of those people who struggle daily. It wasn't until recently, I started to get serious about my weight. I started researching foods that were good for me, foods I should stay away from, and what types of exercises I should do.
Two different products I learned were very valuable to those trying to lose weight is coconut oil and flax seeds. Flax seeds are full of Omega 3 and 6, it's high in most of your B vitamins, which is needed when trying to lose weight, and it's also high in fiber which helps to stabilize your blood sugar. Coconut oil has many health benefits as well, it reduces joint and muscle inflammation, helps with proper bowel functions, eases acid reflux, does wonders for your skin, and also strengthens the liver.
Coconut oil is a great alternative to those wanting to change the way they eat, and to remove some of the butter and oils from their diet. Recently, I was sent some products from Carrington Farms.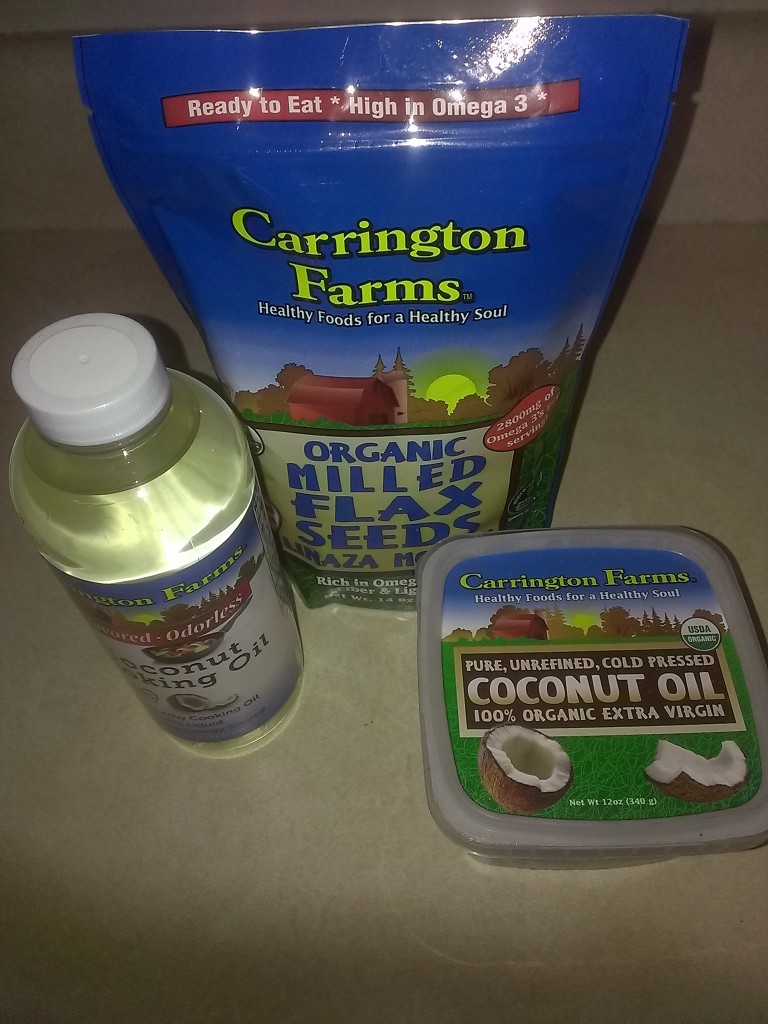 The products we were sent to check out were Organic Unrefined Extra Virgin Coconut Oil, Coconut Cooking Oil, and Organic Mills Flax Seeds. Right away I started adding 1 tablespoon of flax seeds and a 1/2 tablespoon of coconut oil to my morning smoothie. There's nothing like getting the day started with a smoothie full of nutrients.
The Coconut Cooking Oil is the first of its kind to stay in liquid format when at room temperature. This makes it easy to work with when adding it to smoothies, or switching out your oils when cooking. The cooking oil comes in three different varieties, you can get it in unflavored and odorless, Garlic, or Rosemary. So if you're not a fan of the coconut flavor, you don't have to have it. Of course the Organic Unrefined Extra Virgin Coconut Oil does have that coconut flavor, and does great with shrimp and chicken.
To get those omega's into your diet sprinkling a little flax seeds on your salads, yogurts, oatmeal, or in your breading mixes will do the trick. I know my family doesn't get enough omega's so we like to take flax seeds and add them into different mixes.
Such as adding flax seeds to cornmeal and using it to coat chicken tenders when frying up with some coconut oil.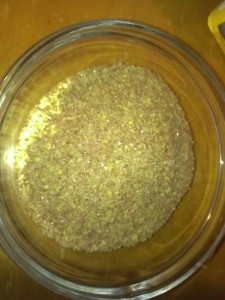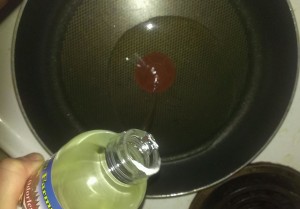 I had never personally cooked with coconut oil before, we usually cook with small amounts of olive oil. The end result was super yummy. We had a nice healthy crispy chicken tender.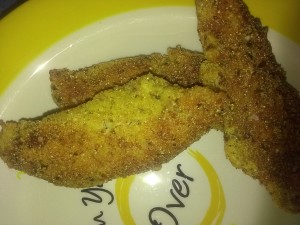 Small changes into your everyday diet can make a huge difference on your weight. I know we will be adding coconut oil to our diet as well as flax seeds. Like all things you still need to have moderation.
Carrington Co. was founded in 1999 and is a natural and organic food company. They offer a wide range of organic products such as teas, coconut oils, and your healthy seeds. You can purchase Carrington Farms products on their website or in some retailers. Make sure to follow Carrington Farms on Facebook to stay up to date on their products and any deals they have going on.