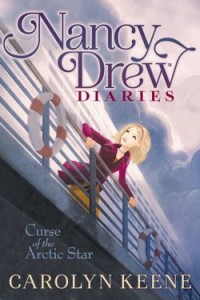 Ryan's, HomeTown Buffet and Old Country Buffet have done it again! I am excited to bring you yet another fun family event taking place right now at participating locations. This time the restaurants have partnered with Nancy Drew Diaries and Hardy Boys Adventures, this new partnership is to help celebrate the relaunch of some of our favorite mystery book series.
I am excited to see these classics resurface! I know these are going to be fun books my daughter will enjoy reading. How many of you remember reading the Nancy Drew Diaries? I remember reading the Nancy Drew books, but I don't recall the Hardy Boys books, I do know though my daughter is going to get hooked. I have a hard time getting my daughter to read, so when it's a book that she gets into she is wanting to read more and more.
So what better way to get the word out about the relaunch of Nancy Drew Diaries and the Hardy Boys? Well, a special event at Ryan's, HomeTown Buffet and Old Country Buffet, of course.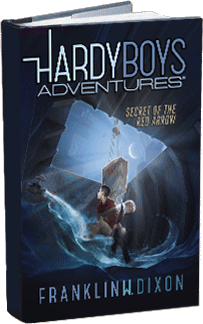 The restaurants will be celebrating BIG this Easter, from Friday, April 18th to Sunday, April 20th, they will be serving up a traditional Easter ham, prime rib for those beef eaters, and special Easter desserts, but that's not all! The first 50 children each night will receive a special gift and the parents, well they will be treated to a Two Can Dine for $15.99 coupon (valid with two beverage purchases) that is redeemable from April 21 to May 2. Now how does that sound for a fun night out?
I have a prize pack to give to one lucky reader of The Neat Things in Life. The prize pack includes (1) Nancy Drew Diaries Curse of the Arctic Star book and (1) Hardy Boys Adventure Secret of the Red Star book, plus a family four pack of meal passes to Ryan's, HomeTown Buffet and Old Country Buffet. The total value of each prize pack is $60.00.
Giveaway is open to US residents 18 years and older. Please remember this coupons can only be used at Ryan's, HomeTown Buffet or Old Country Buffet.