Spring is finally here! You know what that means, it's time to clean, clean and clean some more! How many of you do spring cleaning? How many of you clean everything but the bedroom? Well, did you know the bedroom may just be the room that needs that spring cleaning the most!
How many of you toss and turn at night? I am a tosser and a turner, thankfully I was sent some products to help get my bedding smelling clean and fresh, and to give me a better nights rest.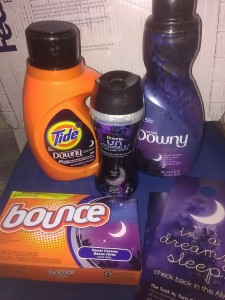 Did you know that you should wash your bedding at least once a week? Don't worry, I didn't either, I usually wash the bedding once a month, however, by keeping your bedding clean and fresh this will not only give you a healthy sleep environment, but also a comfortable sleep environment, which means you probably won't toss and turn.
So back to that spring cleaning, since I know how important getting a good night's rest is, I first started with my daughter's bedroom. Talk about a mess! I don't want to EVER have to do that again, my child is a hoarder!!!
First thing I did was strip her bedding.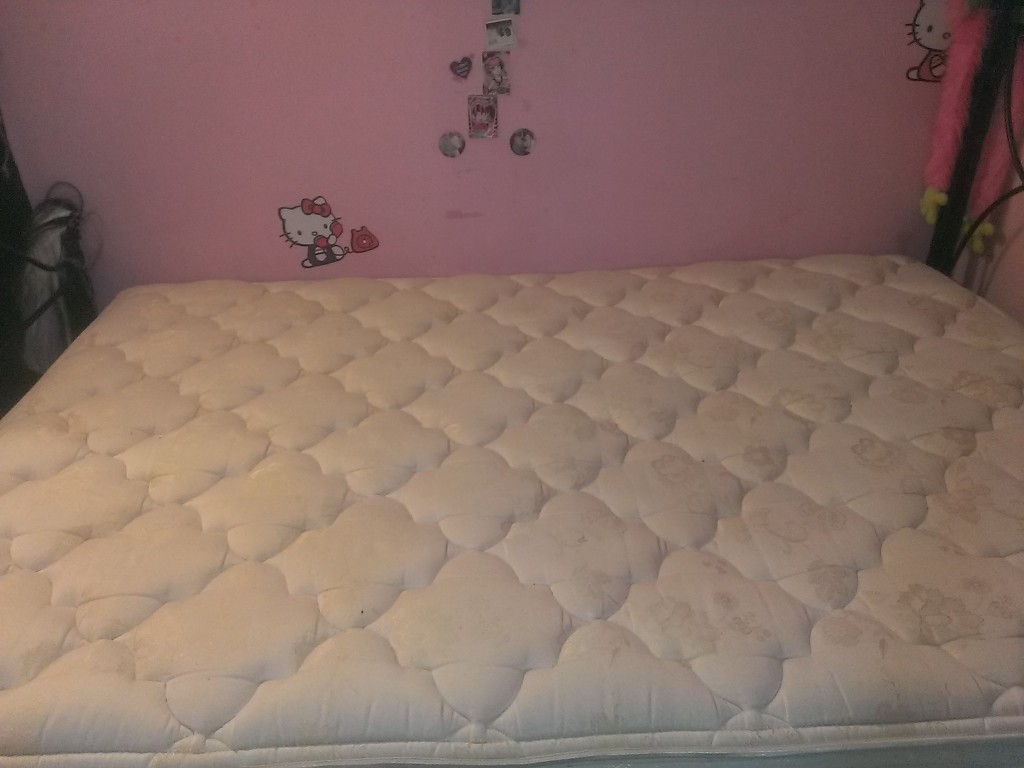 Then, I started to go through things, the joy of being a parent. I threw away so much JUNK! My daughter is a very creative kid, so when we get boxes in the mail she turns them into furniture and such for her Monster High Dolls, problem is she never cleans up her mess, so she ends up with a bedroom full of trash. Once I got a good portion of the trash cleared, I started piling things I thought she would like to keep on to the bed, and moved everything else out of the room.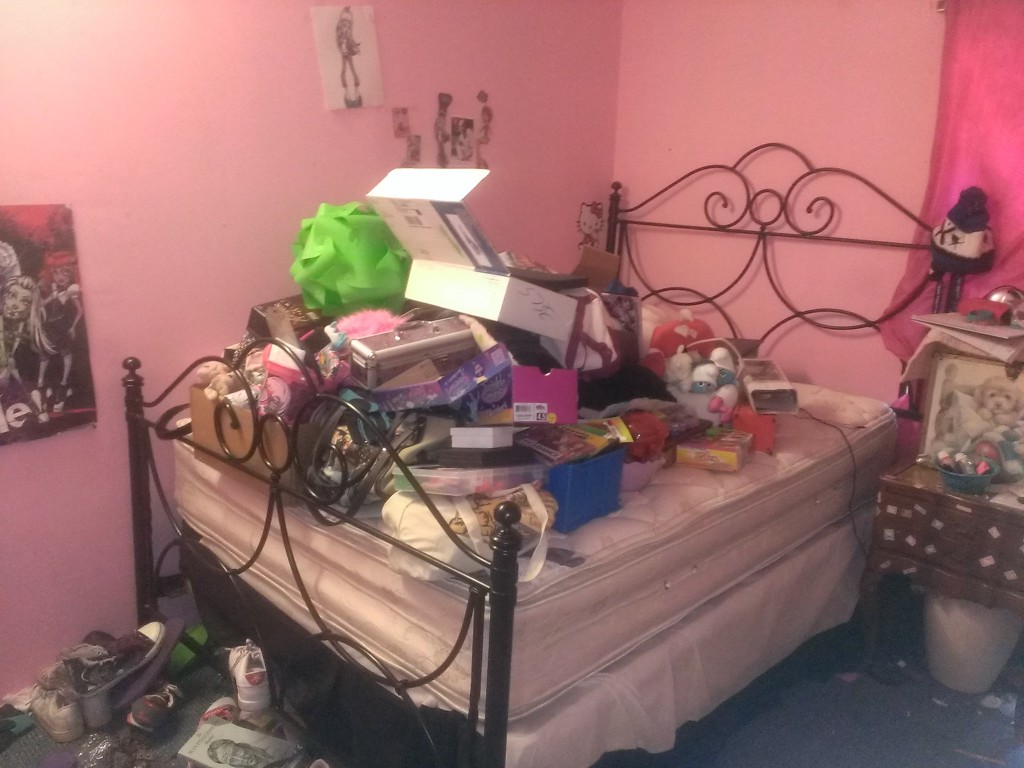 Under the bed was PACKED, in the closet was PACKED, it was a mess, and I had no clue where to start. However, in the end I figured it all out and everything found a new home, whether it went to a shelf or the dump it found a new home. The end result was a nice clean bedroom, and it smelled so good when I was finally finished.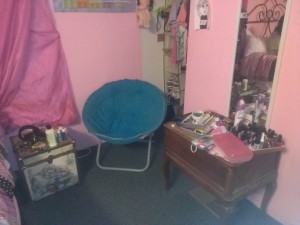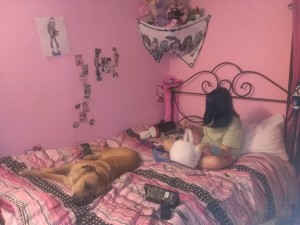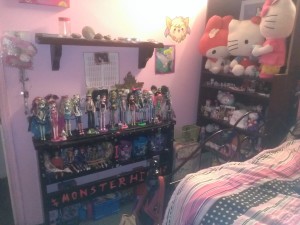 Thanks to the Sweet Dreams Collection Tide® plus A touch of Downy™ Sweet Dreams™, Downy® UNSTOPABLES® Dreams™, Downy Infusions® Sweet Dreams™ and Bounce® Sweet Dreams™ my daughter is now getting a good night sleep.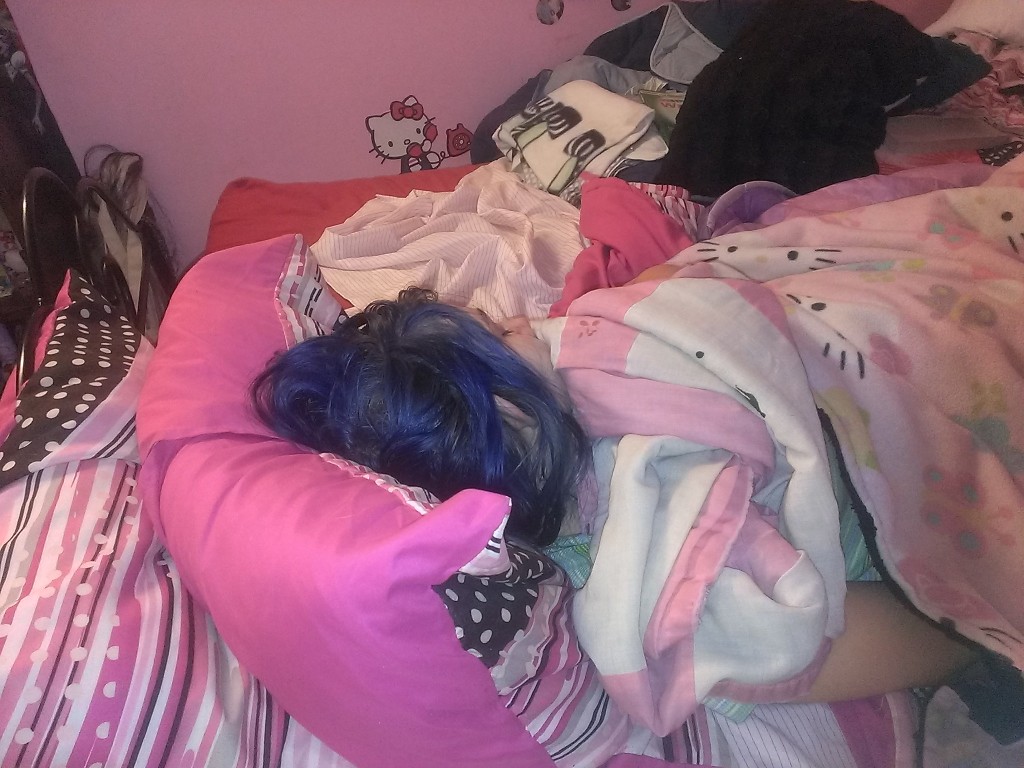 The fresh smell of lavender allows her to sleep peacefully.
Of course, clean bedding isn't the only thing to factor in when it comes to quality sleep. There's actually three main things you want to think about when it comes to bedtime, and those are:
Clean Bedding – If you have clean bedding you're not smelling the dust or pets in your home, washing your bedding with the Sweet Dreams Collection, will give you a lavender scent, that will allow you to relax and fall to sleep peacefully.
Temperature – The ideal temperature for sleeping is 65 degrees, if you're too hot or too cold chances are you won't sleep well.
No Electronics – Leave them in the other room!
I am just as guilty when it comes to having my phone beside my bed, leaving those gadgets in the other room will allow you to get a better nights sleep.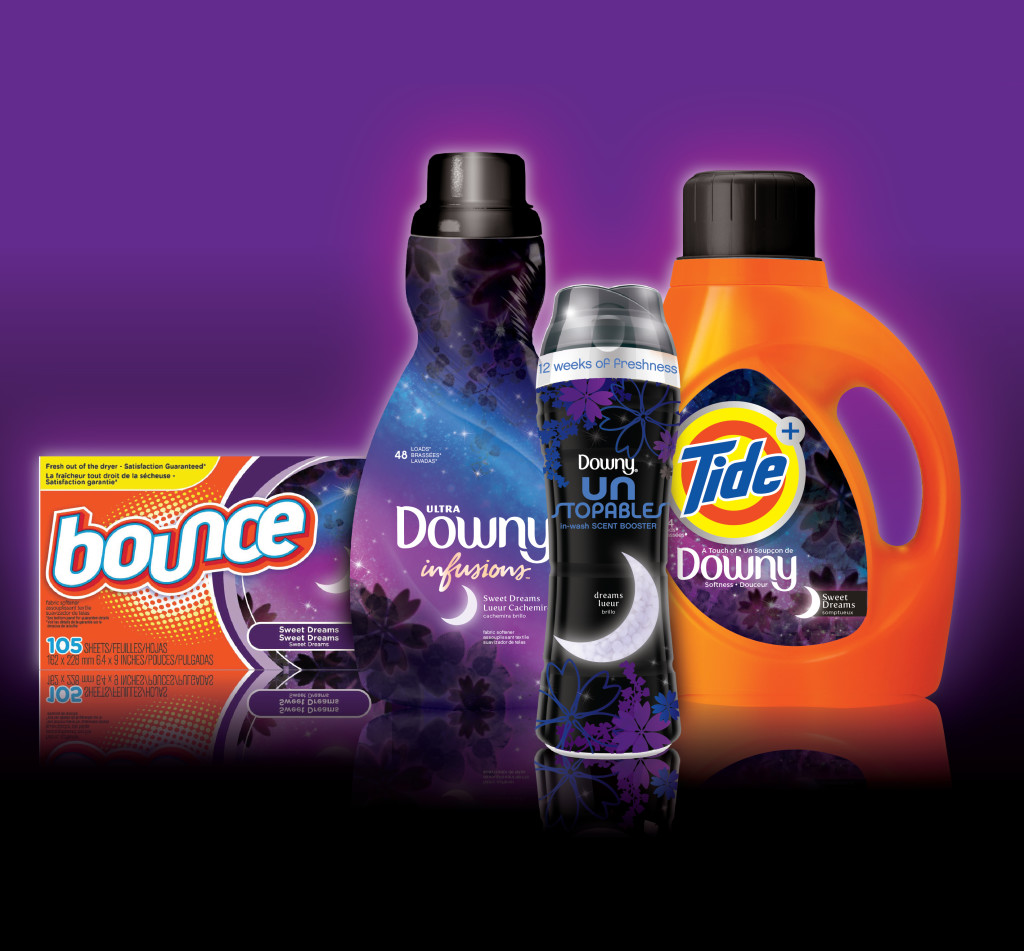 Let the Sweet Dreams Collection help you get a better nights sleep like it did my family, and take the Tuck in Turn Off Pledge. The Sweet Dreams Collection can be found in the laundry aisle of most stores and prices will vary depending on the store.