It's almost every moms dream to stay home with their children while they're little. I was blessed with being able to stay home with my daughter and watch her grow. I didn't have to work because my husband took care of everything financially and my daughter never needed a babysitter. Sure she stayed with family once in a while, however, I wanted to witness all my daughter's firsts. I didn't want a sitter to hear her first words, or see her first steps.
Now that the economy seems to have become worse than it was back when my daughter was younger, more and more moms are having to get jobs to help make ends meet. With this it means more than likely they will miss out on all those firsts, and whether you're a new mom or an experienced mom, missing those firsts are something we don't want to do.
Thankfully, with today's technology we can now connect with our children while we're away from the home. D-Link Wi-Fi Day/Night Baby Camera with Remote Monitoring will give you that comfort we as moms need while we head out back into the work force and away from our babies. With the easy to use app, you will not only be able to see your baby, but you will also be able to talk to your baby with the 2 way audio feature.
The D-Link Wi-Fi Day/Night Baby Camera with Remote Monitoring has many great features that make this the must have for all moms whether you stay at home with your children or you work outside of the home.
Features Include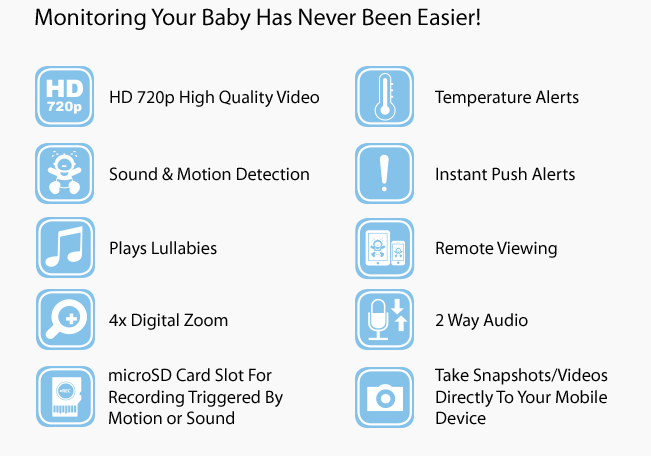 We were sent a D-Link Wi-Fi Day/Night Baby Camera with Remote Monitoring system to check out first hand.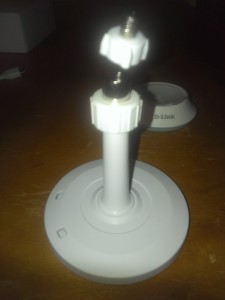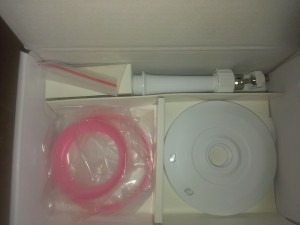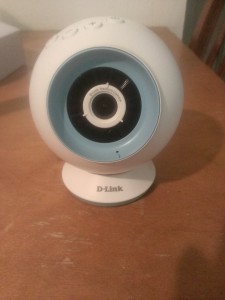 One thing I noticed right away, was the ability to have the video camera sitting on the dresser or hanging on the wall. I liked that I can connect directly to the camera via my mobile device even if there's no Internet connection, I love the Temperature indicator on the top of the camera, with this feature you will know whether the room is to hot or cold. What might be just right for us, maybe to cold for the little ones.

This particular baby camera also has five built in classic lullabies that will sooth and calm your little one. Over all I found this camera to have many great features, one thing I would like see added to a camera like this is the ability to rotate it via the app, we cannot always get the perfect angle when setting up cameras, and if you're at work and the camera was bumped, it would be great to reposition it with a click of a button.
If you're looking for a nice baby camera to put into the nursery, I would highly recommend this one. You can purchase this camera via D-Link's website or selected Wal-Marts, Best Buy, Target and Amazon
. The price will vary depending on where you purchase, the suggested retail price is $179.99.
Be sure to follow D-Link on all their social media channels so you can stay up to date on discounts, giveaways, and new products.