Disclosure: We were provided with a free party at Sky Zone, thanks to Sky Zone Memphis and USFamilyGuide.com
When it comes to birthday parties, we as parents like to make them memorable. After all, our children are only young once. Over the years we have thrown some pretty good parties for Gillian, some where complete surprises to her which makes them that much better.
Recently, we had a chance to check out Sky Zone Memphis. If you're not familiar with Sky Zone, it's a big indoor trampoline park. I mean what kid doesn't love jumping on the trampoline. Sky Zone Trampoline Park has several locations through-out the US, Canada, Australia and Mexico. Sky Zone Memphis, is located at 5355 Distriplex Farms Drive, Ste 102, Memphis, TN.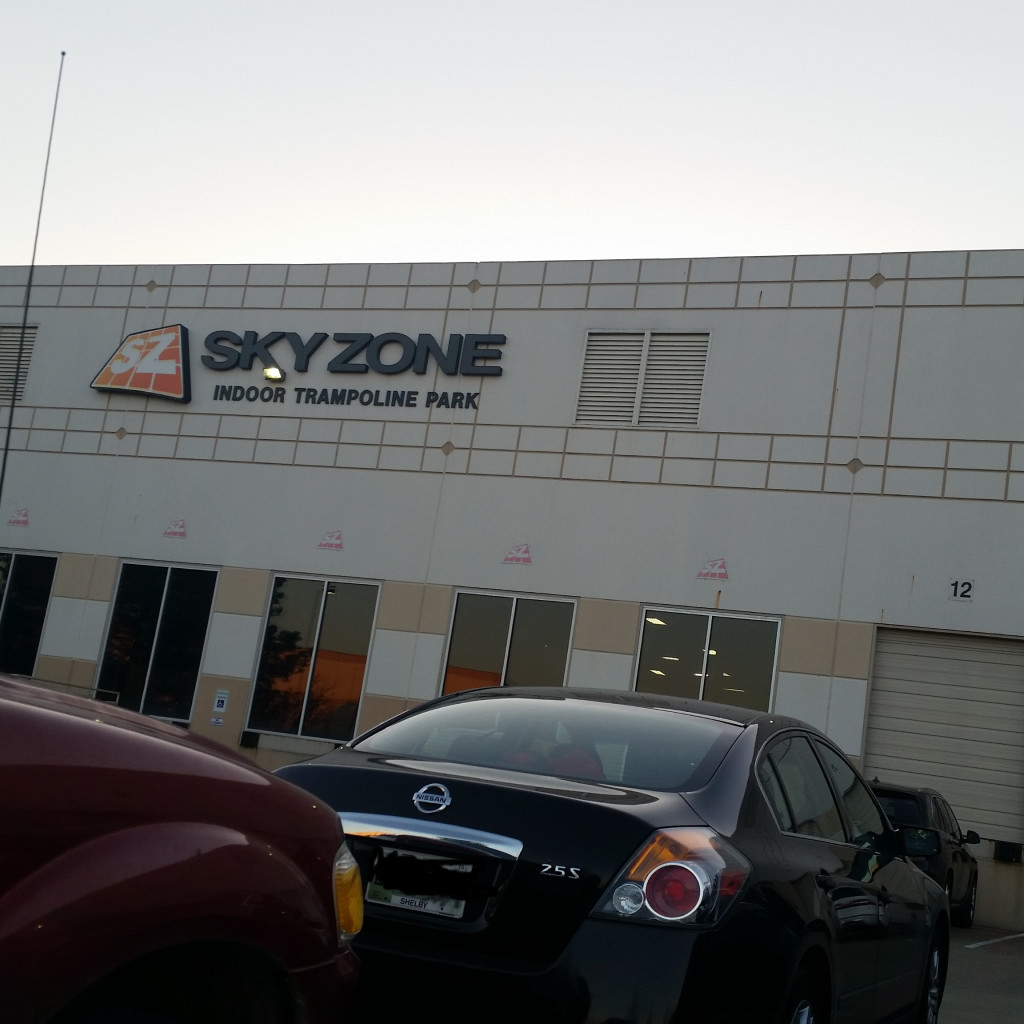 Setting up a Sky Zone party was super simple. Each party package includes the following…
60 Minutes of Jump Time
40 Minutes in a Private Party Room
Assistance from a Sky Zone Party Host
Party Plates, Napkins, Cups, and Utensils
Pizza and Unlimited Refills on Soft Drinks
Vanilla Ice Cream Cup for Each Jumper
Party Room Set-Up and Clean-Up
Full Color Invitations and Envelopes
Sky Zone T-Shirt for the Birthday Guest
$10 Sky Zone Gift Card
One Pair of SkySocks for Each Jumper
Then you can pick from a few different packages. If you're looking for something that is fun for the kids but won't cost a ton, you can get the basic jump around package. This package you will get the above plus…
Includes 10 Jump Tickets
60 Minutes of Open Jump Time with the Public
3 Large One-Topping Pizzas
2 Soft Drink Flavor Choices
Ice Cream Cup for Each Jumper
Pricing –
Fri – Sun or Holidays: $240 ($18 per add'l)
Tue – Thur or Non-Holiday: $215 ($17 per add'l)
If you needed more pizza you could order extra, also if you didn't want to jump with the public you could get a different package for more of a private jump.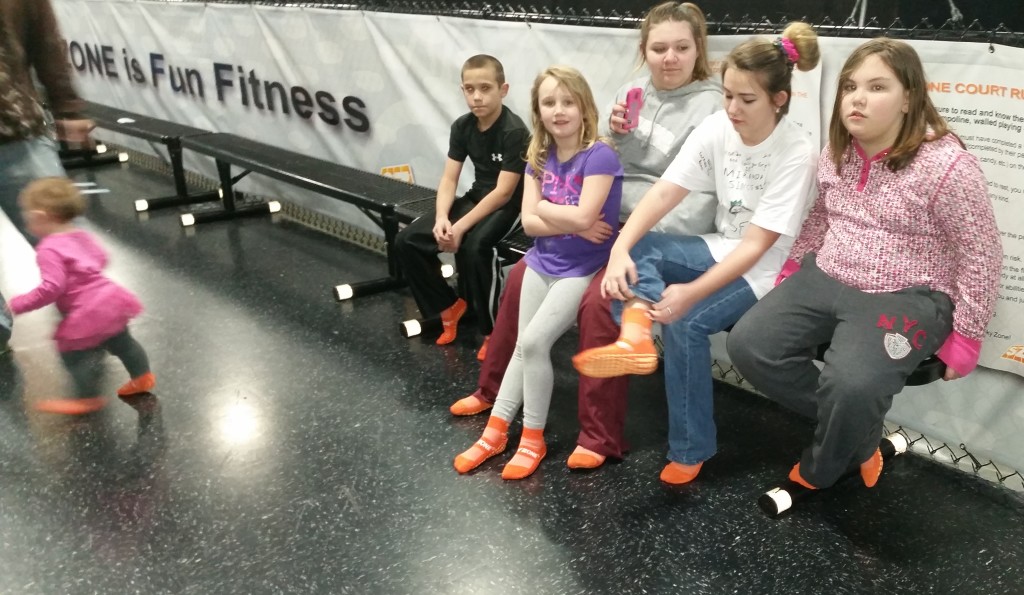 If you're looking to have a party at Sky Zone, also keep in mind you MUST sign a waiver. Sky Zone does everything they can to make sure an accident doesn't happen, however, sometimes accidents can happen. One thing I did like about Sky Zone, is they have great rules in place to help prevent injuries. I also like that in each jump station they have employees enforcing the rules and making sure everyone is jumping safe.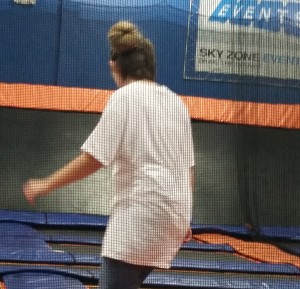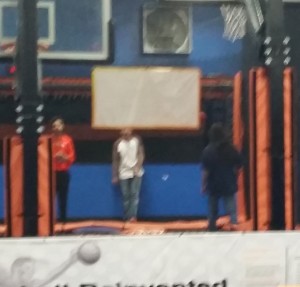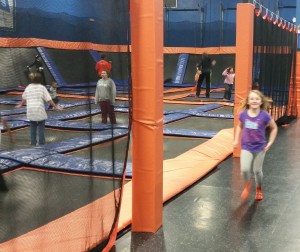 After our hour jump time was complete we then went into one of the party rooms. Where we were able to have our pizza and drinks. The room was set up very nice and while we were expecting to get our own drinks and pizza, we had a hostess in the room who went and served us.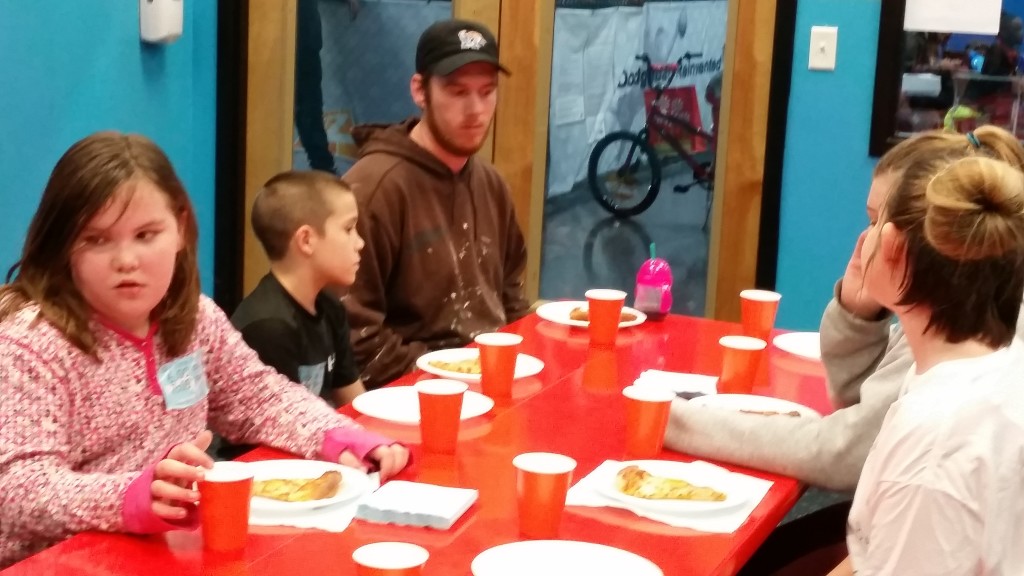 Once we were done eating we were then given ice cream cups. The staff at Sky Zone Memphis were very polite, which is a big plus in my book!
Looking for a great location to have that next birthday party, or maybe a little something different for that office party, check out Sky Zone Memphis, you won't be disappointed.
Even if you're not looking to throw a party, we at The Neat Things in Life, encourage you to check out Sky Zone, they have open jump as well as toddler time and jump for home schoolers. Great place for a little fun and exercise, go in with hyper kids leave with tired kids.