Disclosure: I received product for review purposes.
I have always struggled when it comes to weight loss, I still struggle everyday. The scale and I have a love hate relationship and it tends to do a lot of bouncing. Over the past year and a half, I have started becoming more serious about my weight.
I started making better food choices and I have cut out a lot of those sugary drinks from my diet. I still have a coffee drink once in awhile and I might drink a soda here and there, however, my main drink source is water. While I love water, sometimes just drinking water can get BORING and I don't want to add flavorings that will add calories and not have many benefits.
I was excited to learn about Celsius® teaming up with Flo Rida and creating Flo Fusion™. Celsius® Flo Fusion™ on-the-go powder packs would give me a way to flavor up my water with added benefits.
Celsius® Flo Fusion™ is Backed by 7 Published University Studies, and is Clinically Proven to:
Burn 100 Calories and More Per Serving
Burn Up to 93% More Body Fat Per Serving
Increase Metabolism
Provide Healthy Energy
Healthy Features of Celsius® Flo Fusion™:
· No Sugar
· No High Fructose Corn Syrup
· No Aspartame
· Very Low Sodium
· No Preservatives
· No Artificial Colors or Flavors
· Vitamin Enriched
· Tastes Great!
With so many benefits to Celsius® Flo Fusion™ I was excited to try it out. As I said drinking water can be pretty boring, so having a product that could give my water added benefits was a plus.
Celsius® Flo Fusion™ comes in two different flavors orange and berry. I was able to try both flavors.
One thing I like about the product, is it comes in easy to carry packets. I can stash them in my purse and add them to a bottle of water when I am out and about. I noticed a slight more energy while drinking Celsius® Flo Fusion™, and I have to say the taste wasn't bad at all. I am a bigger fan of the berry over the orange. The orange to me had a little after taste that I wasn't a fan of, but the berry was super good.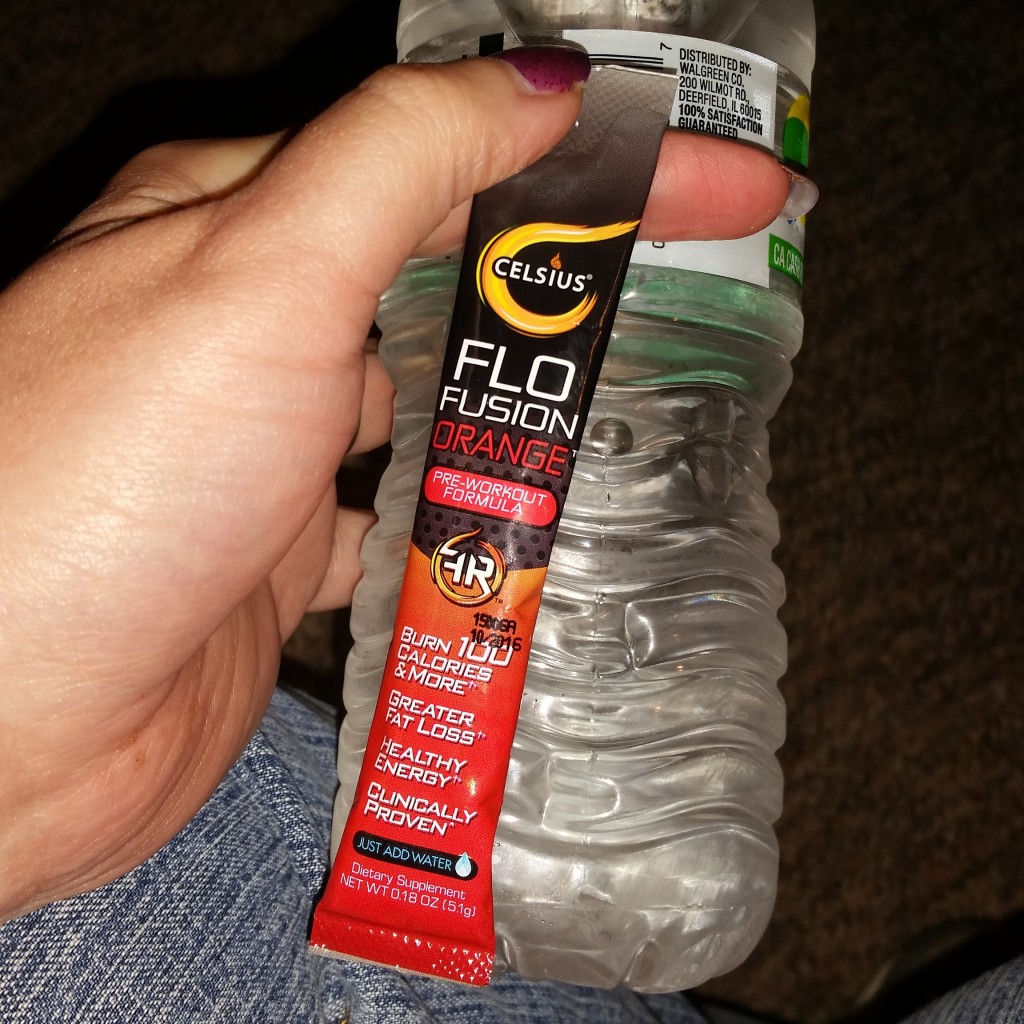 Celsius® Flo Fusion™ is designed and has studies to back up the product boosting the metabolism, which allows for more fat to be burnt, which is what I need! With giving you more energy and boosting your metabolism, this is the perfect drink to have on hand before a workout.
If you're looking for a way to flavor up your water without adding calories this is the product you need! You can purchase Celsius® products on Amazon, prices vary depending on product and amount.
Have you ever tried Celsius® Flo Fusion™? If so what was your favorite flavor, Berry or Orange?