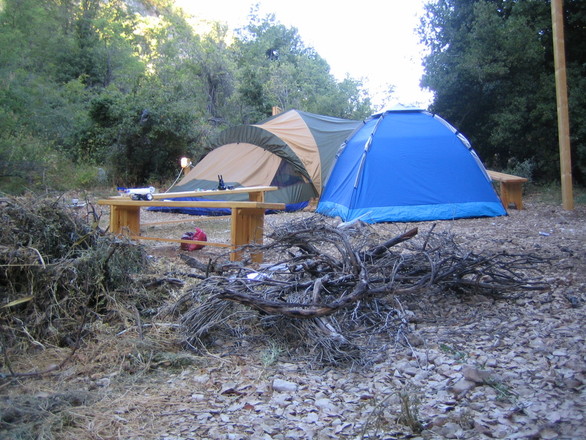 When we think about camping trips we usually think about relaxation and fun. However, they can also be a teaching opportunity for your kids.
In fact, going on a trip like this can be a fantastic way of letting the younger members of the family see how amazing nature is and how it needs to be respected at all times. So, what terrific camping ideas can help you to get this message across?
Camp on the Beach
There are few things as exciting for kids as a camping trip to the beach. Of course, not every beach is suitable for doing this on, meaning that you need to do some research to find a suitable spot.
A remote beach can be an ideal place to teach your children how to respect nature while you feel your stress melt away. There are few finer places to see the delicate balance of nature, as fish, bird, and plants all exist together in harmony.
It is important for them to realize that they need to look after the beach while they are there and then leave it in the same state it was in on their arrival. In this way, the glorious beach that they enjoy will still be perfect for them of other people to enjoy in the future.
Use Environmentally Friendly Materials
This is also a chance to show your family the importance of using natural materials too. This means taking away environmentally friendly equipment as much as possible.
By taking some time when choosing your clothes, camping tents, cooking equipment, and other equipment you can make some smart choices.
It is a great feeling to be out in the open in an environmentally responsible way. Let your kids share this pleasure and they will begin to understand that looking after nature can be a lot of fun.
Cook an Amazing Meal
A family camping trip is the ideal opportunity to cook an incredible meal that is completely different from anything you normally eat at home. Cooking in the wilderness over an open fire is the kind of memorable experience that can stay with a youngster for life.
There are some great camping recipes to choose from, with the added bonus that the whole family can work together to create something very special. However, what about the valuable lessons that you can teach in this way?
For a start, wouldn't it be fantastic if you could use gather ingredients locally or at least show them how nature provides so many useful things for us to eat? Cooking out of doors can also be a bit messy, so this is another good opportunity to show them how important it is to tidy up afterwards.
Respect the Wildlife
If you are lucky then your camping trip with the kids will also put you into contact with some wildlife too. This is a massive learning experience for a child, especially if they live in the city.
If this is their first opportunity to see animals in their natural habitat then it is something to savor. This is a great way of seeing nature in action and of showing your youngsters how wonderful nature is.
You can then take this opportunity to explain to them how we need to protect the animals they see, as well as the places where they live.
By following these simple tips you can ensure that a camping trip becomes highly educational as well be as being a lot of fun too.