Product samples were received in exchange for an honest review.

Pet Overstock is a site geared to bringing high quality products at great low prices to all of us pet owners. Whether we have pet dogs, cats, fishes, or even snakes, Pet Overstock has products that will make taking care of our creatures easier.
Pet Overstock offers free shipping on all orders over $49, and they stand behind the products they sell, with 100% customer satisfaction guaranteed. Over the years, I have personally discovered the companies, I like to purchase from are the ones who put their customers first and will back their product. I don't know how many times, I have went into a big name store purchased a product only to have it not last long and when attempting to make the return, I have a hassle doing so. With Pet Overstock standing behind the products they sell, I don't have to be worried about being out money, because a product wasn't what I was expecting it to be.
Recently, my family was sent a wide range of products for our 4-legged babies and introduced to PetOverStock.com. We received dental care products, bathing care products, treats and toys. Or dogs love toys and treats, I cannot say they like bathes, however, if they're going to be in our home, they will get their bathes!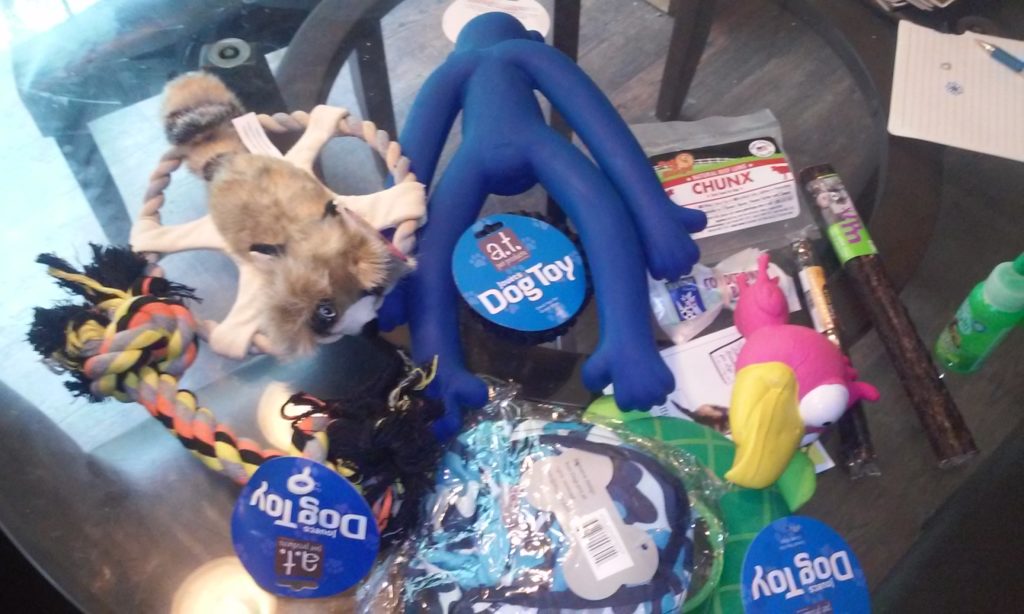 Needless, to say, before I had a chance to get the boys a Mega Chew stick, they had already helped themselves.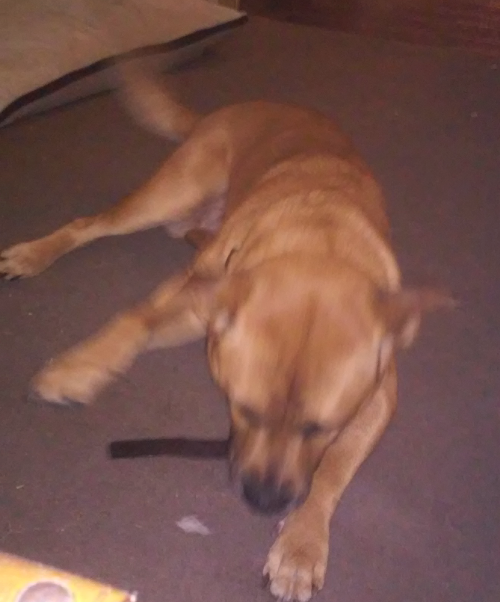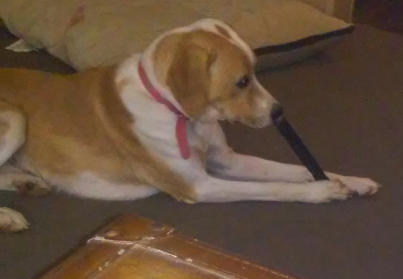 They new the package was for them, they also helped themselves to the toys, however, getting them not to play so I can get pictures is nearly impossible. I found all the products to be high quality products. The bundle of toys was a huge hit with the boys. It didn't take Jax long  before he had shred a few of the toys, but if you new Jax, you would see why. He is our problem child. He loves to play, but I also think he maybe mixed with goat, because he eats EVERYTHING. His favorite out of all the toys, was the blue rubber bear.
I also liked the sample flea shampoo we received, living in the South, it can be a job in itself keeping the fleas and ticks off the boys, this is why we have to give them so many baths. If we didn't they would be miserable all summer long, then I would be miserable because of all the itching they would be doing.
Over all we loved all the products we received to check out, all of the products I felt were high quality, and since our dogs are like our babies,  I will be checking into getting more products from Pet Overstock.
Be sure to check out all the great deals over at PetOverstock.com and when you sign up for their newsletter, not only will you be one of the first to hear about their exclusive offers, you'll also get 10% off on your first order!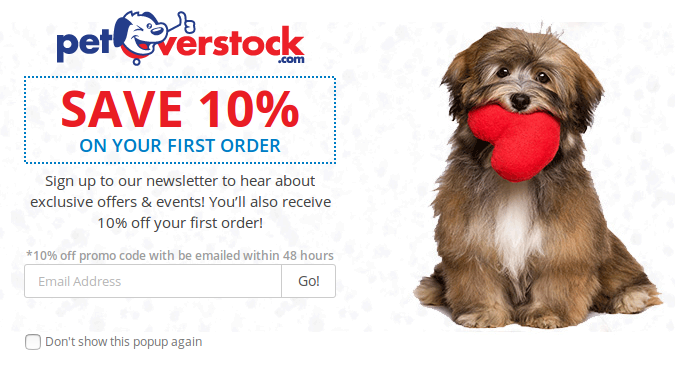 To stay up to date on new products and specials follow PetOverstock.com on their social media channels.