I received product for review purposes only.
Trying to live a healthy lifestyle can be challenging. The price of healthy foods are double the price of those foods that are not so good for you, so when in the store while we want to grab up those strawberries, cucumbers, and celery we know that they won't get ate within a certain time frame and usually grab foods on the less healthier side of the store. Recently, we were sent some Debbie Meyer products to check out.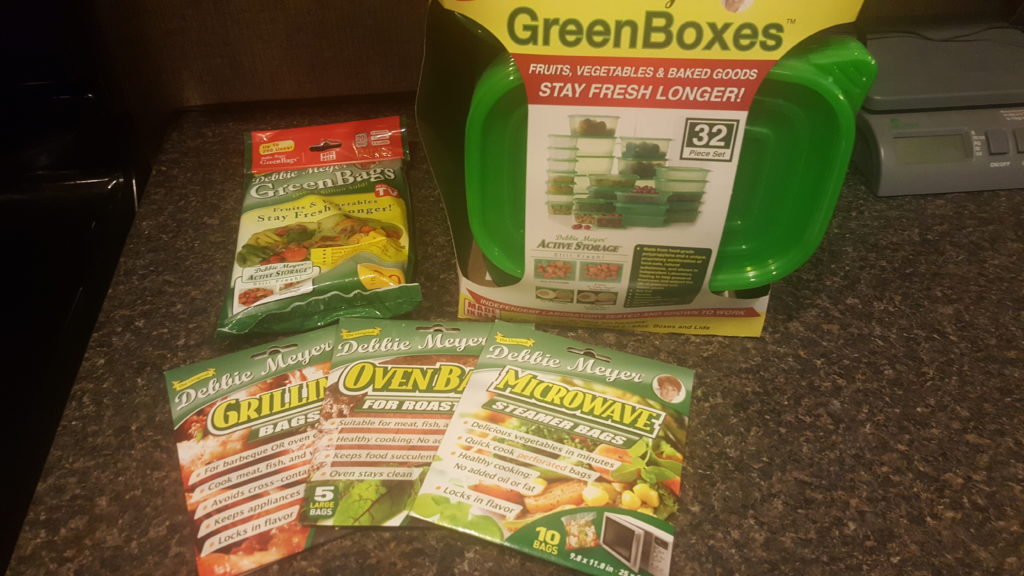 Debbie Meyer GreenBags® and Debbie Meyer GreenBoxes™ are designed to help preserve the freshness of fruits and veggies. While the Debbie Meyer Grilling Bags™, Debbie Meyer Oven Bags™ and the Debbie Meyer Microwave Steamer Bags™ are designed to keep flavors locked in while cooking.
Debbie Meyer GreenBags® and Debbie Meyer GreenBoxes™ will allow us a way to eat healthy without throwing money away in the trash each month. With these products keeping our fruits and veggies fresh longer, I don't have to worry about the products going to waste. I love using the Debbie Meyer GreenBoxes™ to store left overs in! I love that the Debbie Meyer GreenBags® are reusable, this not only keeps apples and oranges fresh it also allows me to save money. When this momma saves money she is a happy momma!
When it comes to cooking in the oven or on the grill nothing bugs me more than dried flavorless meats and veggies. With the Debbie Meyer bags I am able to keep all those yummy flavors in without drying out whatever it is I am cooking. We all know home cooked meals are the best, so we want to be able to place them on the table cheaper than we can take out.
I love the Debbie Meyer Oven Bags™, they allow me too cook both the meat and the veggies together and not have a big mess to clean up after dinner is done.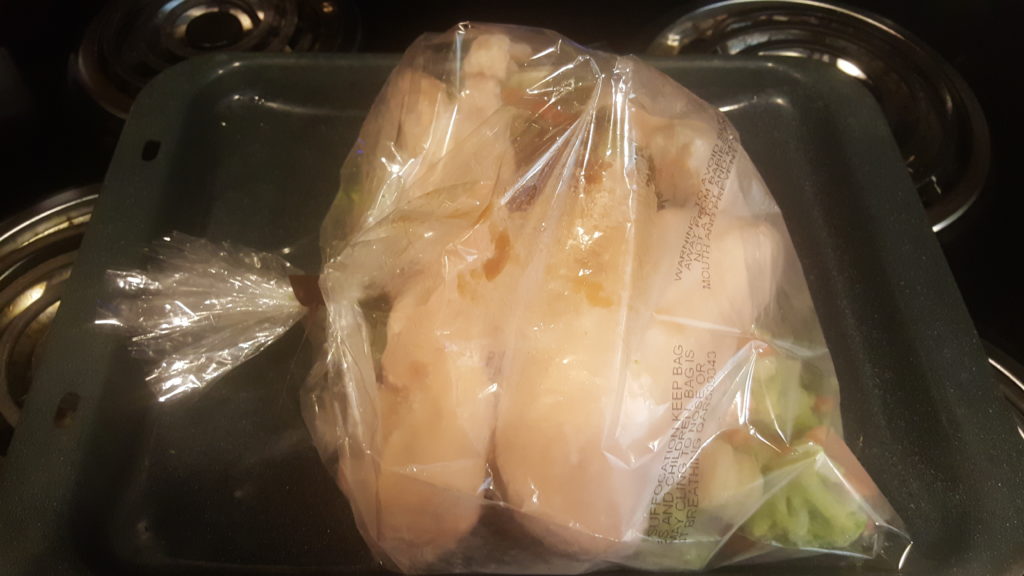 They also allow me to try different combinations of meats, veggies and seasonings. Above is chicken breasts, with some oriental veggies and teriyaki sauce, which turned out amazing.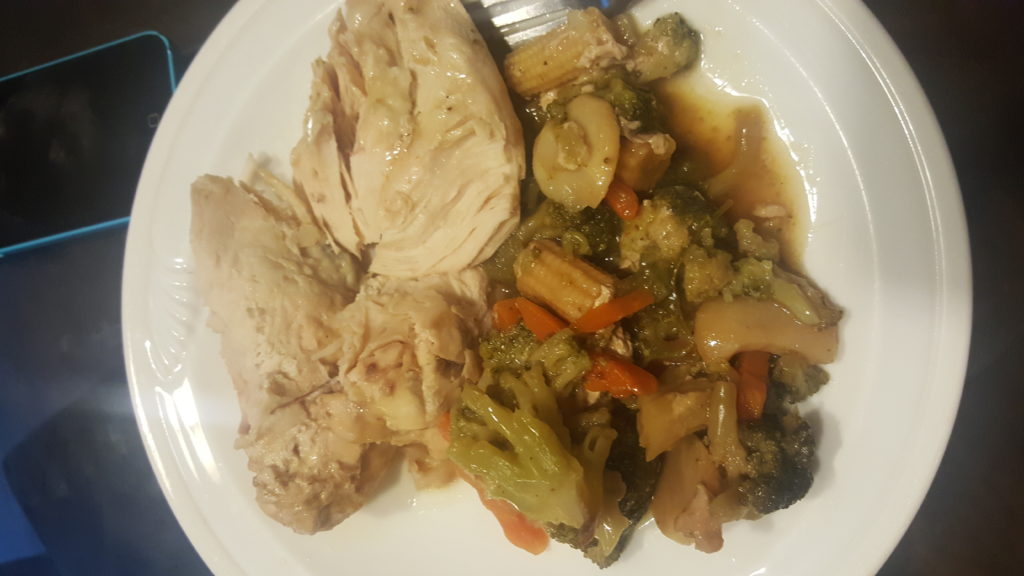 Chicken wasn't dry, it had a good flavor, the veggies did get a little over cooked, but this was user error. Not a good idea to cook and get company, you forget about the food cooking and over cook it a tad bit, thankfully the chicken was moist and flavorful.
So if you're like me and want to eat healthier while saving money instead of throwing away fruits and veggies because they have gone back, I recommend Debbie Meyer products. Debbie Meyer products will give you comfort in knowing you can purchase fruits and veggies and store them for a longer period of time so that you have time to enjoy them.