This post may contain affiliate, I will receive a small commission when making a purchase through the link. I received the  Zyrobotics' Zumo Smart Toy for review purpose all opinions on the product are my honest opinion on the product and others may differ.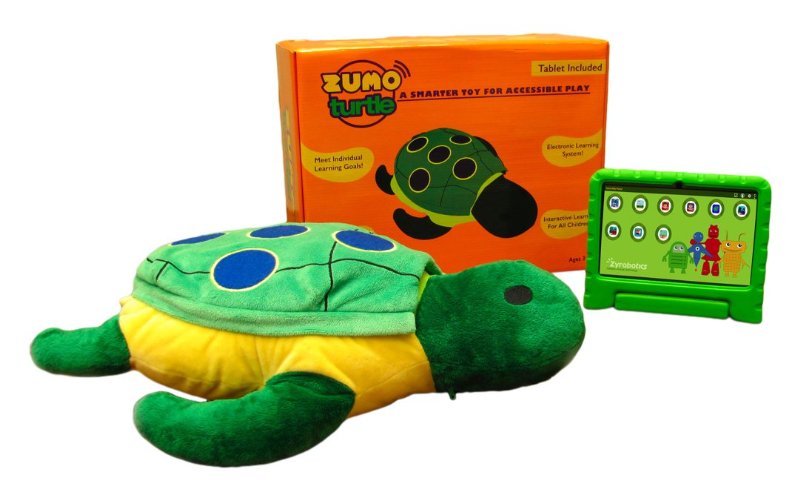 I am a pretty big fan of educational toys. I personally feel kids learn while they play and when they're playing with educational toys or apps, they're more likely to understand what they're learning and tend to learn faster than learning directly from a book.
My niece will be three in January, I would consider her to be more advanced than other toddlers her age, at 2 she was already naming off colors and was on her way to counting. We recently had the opportunity in checking out Zyrobotics Zumo Learning System, I knew right away this would be a product she would love.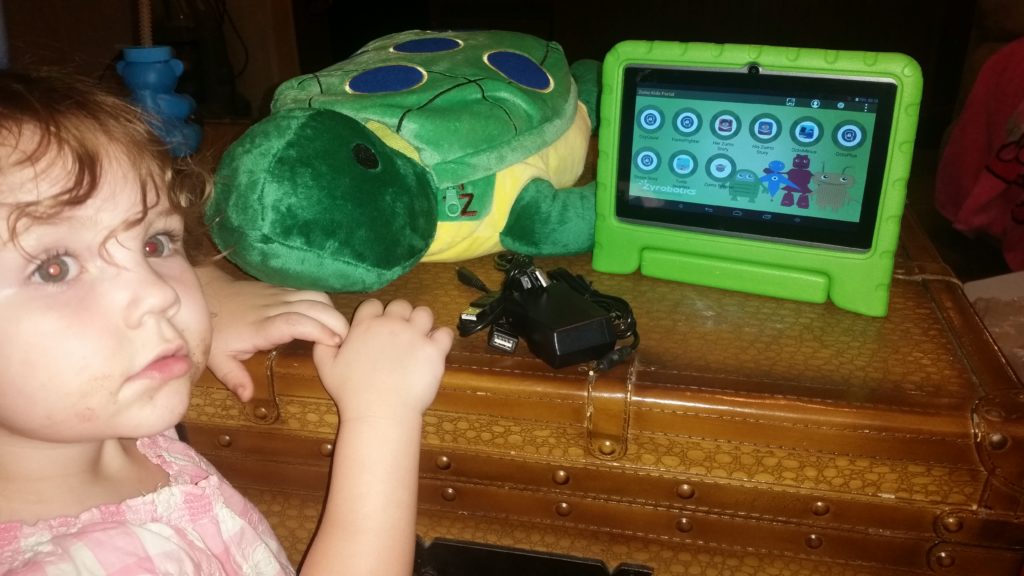 Before I had it out of the box she was jumping for joy, because she knew it was her very own tablet. This child loves learning and often times would be on my phone streaming educational YouTube videos. When she comes to Aunt Jammie's during the week, the first thing she does is gets her Zumo turtle and tablet. She will sit for hours playing the different games that came with Zumo the turtle as well as other educational games I have put on the tablet for her.

About Zyrobotics Zumo Learning System
Zyrobotics' Zumo Smart Toy makes learning fun for children age 3 to 7. Zyrobotics Zumo Learning System is an interactive learning system that empowers STEM. It allows children from preschool age to 3rd grade to learn through play. It uses proven educational techniques to not only make learning fun, but to make learning easy. Zumo turtle may look just like an ordinary stuff toy, but when you combined him with his interactive apps he becomes a big part of the learning adventure.
The Zyrobotics Zumo Learning System comes with Zumo turtle and a tablet that comes pre-loaded with interactive games. The software is customizable to meet the needs of each child and will give children a head start for the coming school year with math and science. Zyrobotics Zumo Learning System retails for $299 but now until October 31st, you can purchase Zyrobotics Zumo Learning System for only $159.99 on their website or Amazon.

My Opinion
The turtle seems to be well made. It has a zipper under his neck to allow for charging and turning him on, as well as a zipper on his back with the control pad under it. The actual software system on the tablet is a bit confusing, but once you get it all figured out, it's simple to use. I would love to see more apps designed to work with Zumo turtle especially a reading app and ones with a bit more color. Overall, I think the product is a great start for early education.
You can learn more about Zyrobotics Zumo Learning System on their website and social media channels.